SALEM, Va.— The University of North Georgia's softball team's dream season came to a dramatic end Saturday morning in Salem, Virginia as the Nighthawk's seventh inning rally came up just short against Saint Leo University with a 3-2 loss.
"I was proud of our kids for battling until the final out, because that's really all that we can ask from them," head coach Mike Davenport said.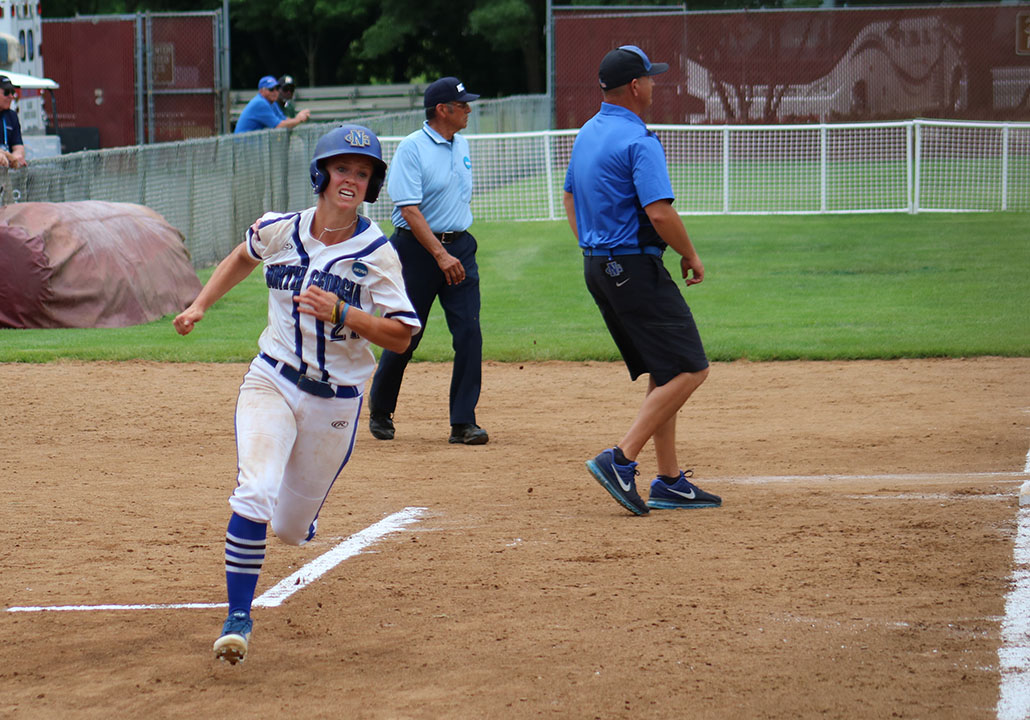 The Lions were able to score all three runs in the top half of the fourth inning off sophomore pitcher Kylee Smith who leads Division II Softball with a 0.76 ERA. The first of these two runs coming off a throwing error by first baseman Brittany Gilliam. Saint Leo would add on two more runs off a RBI double from Sarah Pauscher to score the eventual game winning runs.
Heading into the seventh inning, the North Georgia team battled back with a leadoff walk to sophomore catcher Shelby Hammontree to start the frame. Senior Sydney Sprague would then reach off a throwing error by the Lions defense. After a popup to third base, Jordan Deep was able to draw a walk to load the bases for junior infielder Marley Stowers.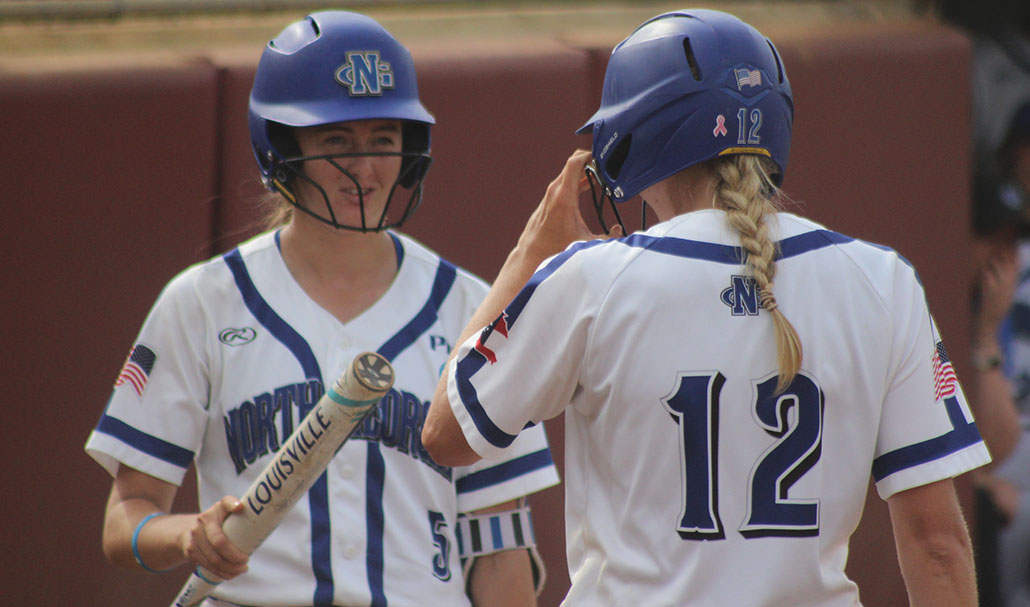 Stowers sent a ball deep into left field for a sacrifice fly to bring the Nighthawks within two runs. Up next came pinch hitter Kristen Adkins with runners on first and second, the junior would come through by driving in Sydney Sprague to draw UNG within one.
"You got to score to win and we never got down when they put those three runs up," senior Brittany Gilliam said. "I'm very proud of the way we battled back, no matter who's in the batter box, I know we can get it done and we just keep fighting."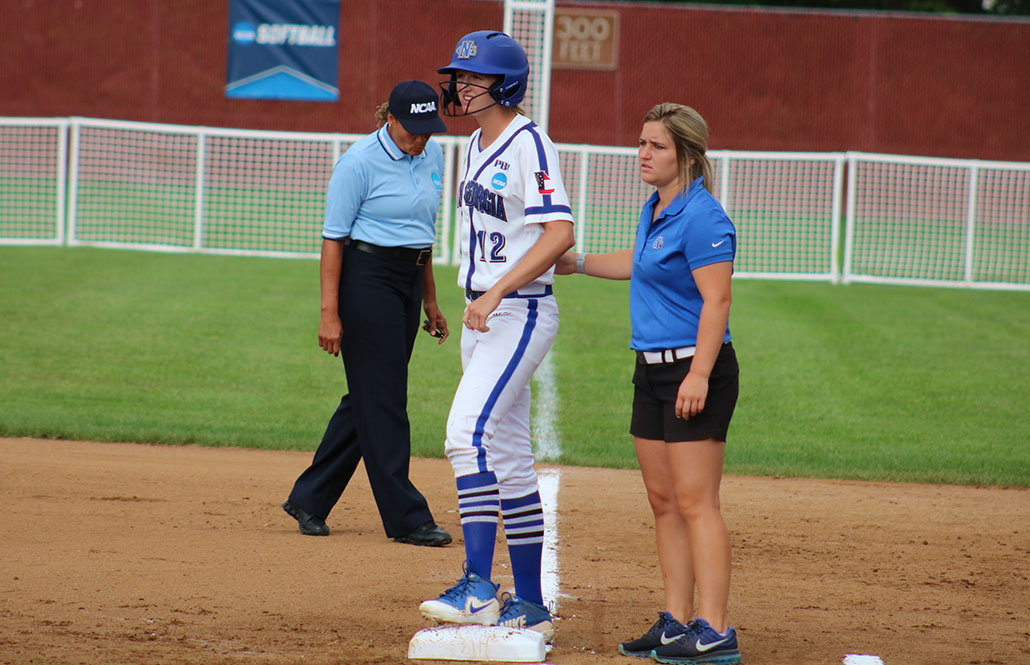 The fight of the Nighthawks would come up just short however, as outfielder Lexi Duncan sent a ball high into the sky and into the glove of the Lions third basemen. The loss ended a historic season for North Georgia, who was able to break a school record with 62 wins for the 2018 campaign.
"What do you say, you tee it up 66 times and you win 62 of them," Davenport said. "It's so much more than the 62 wins, it's how they went about it and how they did it."
The loss concluded remarkable softball careers for seniors Brittany Gilliam and Sydney Sprague. Having left their mark on the UNG softball program, the seniors leave with an impressive 110-17 record for the Nighthawks.
"These two had an opportunity to come to us and make a difference, and man have they," Davenport said. "We talk about what they have accomplished on the field is ridiculous."
Although the North Georgia team is losing two essential elements in the lineup, the Nighthawks are confident in the programs near future, returning 18 of 20 players on the roster.
"We have got a lot of underclassmen who have been stepping up," Sprague said. "I'm really excited for the future of this program and the younger players have stepped up this whole time."
Gaining experience in the NCAA Division II Softball Championships could prove to be vital for UNG's national championship hopes in the years to come.
"To bring this program here with this team and having 18 players returning, that's big," Davenport said. "That's going to play into the future of our program and where we go over the next couple of years."