Whether it's the hardwood of Memorial Hall or the infield turf at The Hill, Kara Groover is there and the opponent is losing. As a dual athlete in basketball and softball, Groover has helped bring North Georgia success in her freshman year, reaching the Sweet 16 in basketball and the Elite Eight in softball.
But she almost did not have the opportunity to play two sports in college, or to be a Nighthawk at all.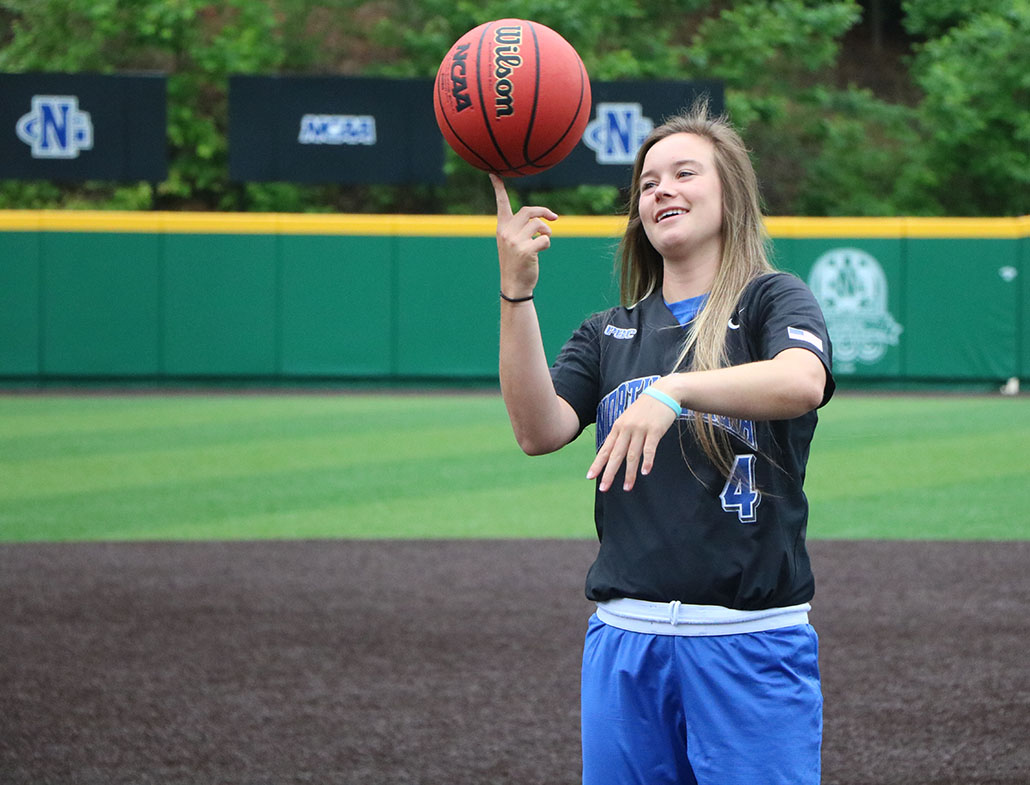 Groover was committed to play softball at Kennesaw State University since her sophomore year of high school. She wanted to continue to play basketball in college, but settled for playing only softball at KSU.
The commitment was short-lived however, as Torrence Acheson, the former Kennesaw State softball coach, was fired following an investigation found he violated the school's sexual misconduct policy, which resulted in multiple KSU softball recruits being dropped from the program, including Groover.
"I got dropped, but it was kind of like a blessing in disguise because I did not want my senior year of high school to be my last my last time playing basketball," the former Heritage School star said.
After being dropped from KSU, Groover's travel softball coach got in contact with UNG softball head coach Mike Davenport. Groover's coach told Davenport how she was interested in playing basketball and softball. Davenport saw Groover play when she was in high school and was interested in adding her to his program. Afterward, Groover joined the UNG softball team and Davenport got in contact with North Georgia women's basketball team head coach Buffie Burson. Grover was offered a try out for the basketball team.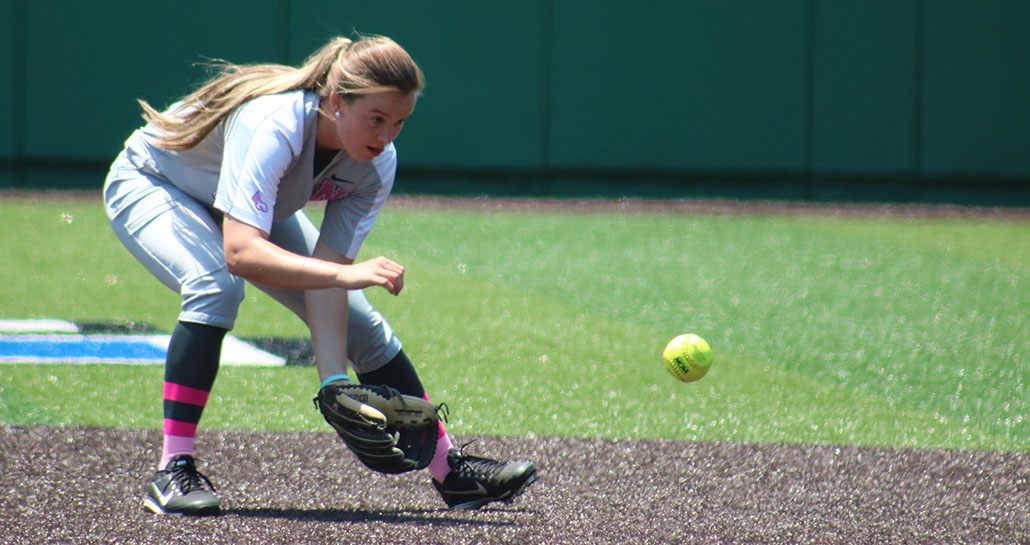 "It was scary, it was a different atmosphere," Groover said. "I went to a small private school and the competition is nothing like the competition here. I played pretty well and did decent with the drills. I was nervous because it was my first and last chance to play basketball somewhere."
Groover made the most of her situation and made the UNG basketball team, making the dream that was once thought to be lost, a reality.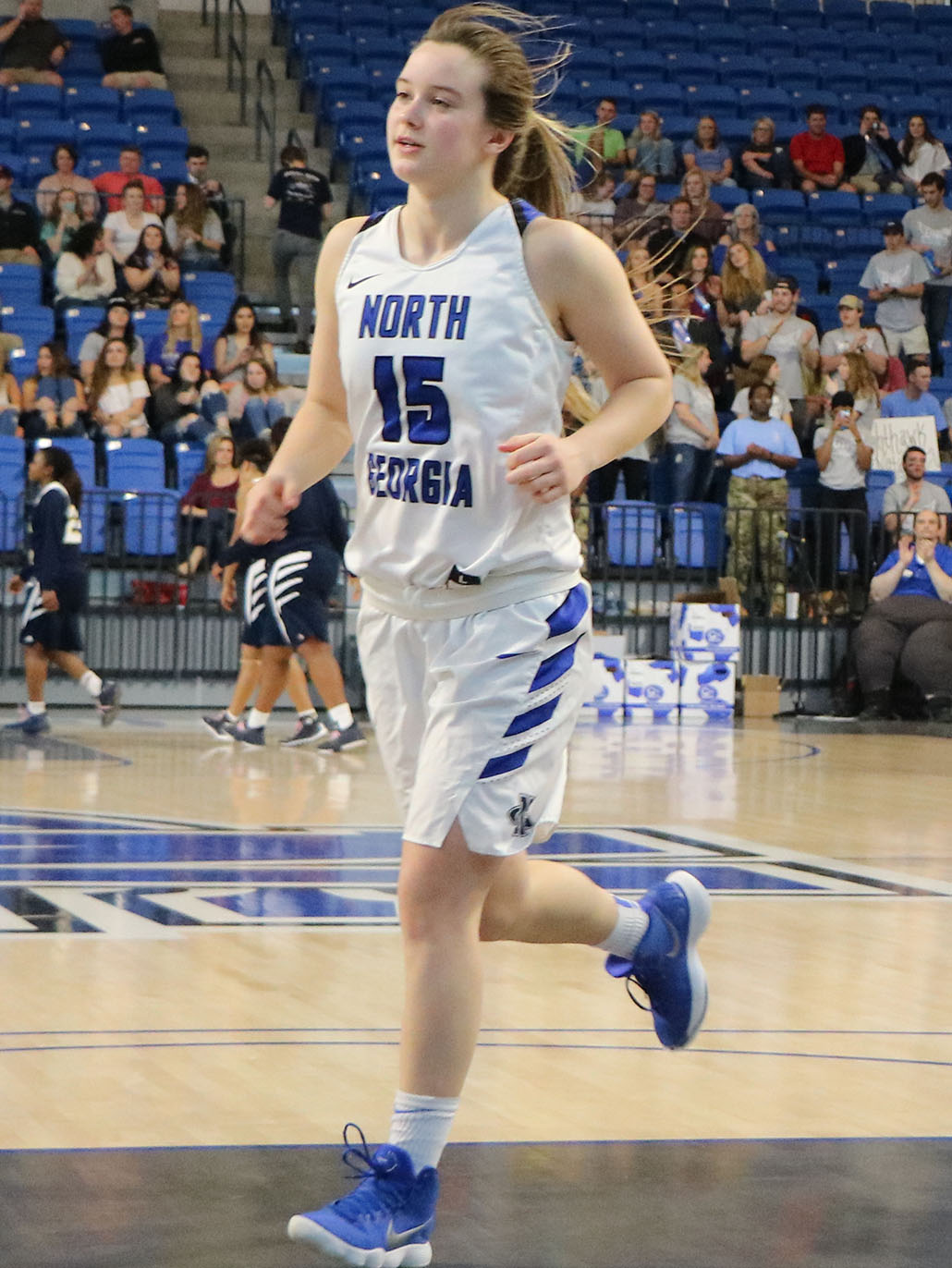 "She was a quick learner," Burson said.  "We had her do some of the drills with the players, she jumped right in and picked up on those really fast. She is only 5'7, but she was picking up offensive rebounds, she had hustle plays [and] that stood out to us."
Groover started 15 games on the basketball team at guard and felt blessed when she got the news she was going to start her first game during film.
"I was just sitting in my chair and I was like 'What? I'm starting?' I was just pumped and ready to go," Groover said.
Ready to go she was. Groover left her mark this year, scoring 113 points and playing in every game of the season. Groover and the Nighthawks made a historic run to the team's first ever trip to the Sweet 16.
"Getting that far makes us part of history for the Women's North Georgia basketball team," Groover said. "We made it  further than any other team has. There is not much more that I can be proud of right now and excited instead of making it further in these next few years."
Groover has impressed on the softball field as well, gaining the confidence of the seven-time Peach Belt Conference softball coach of the year in Davenport.
"Her work ethic is tremendous for someone to play two sports and keep high grades it's unbelievable," Davenport said.
During basketball season, the "Groover Gang," made up of Groover's UNG softball teammates, worked to support her while she was on the court.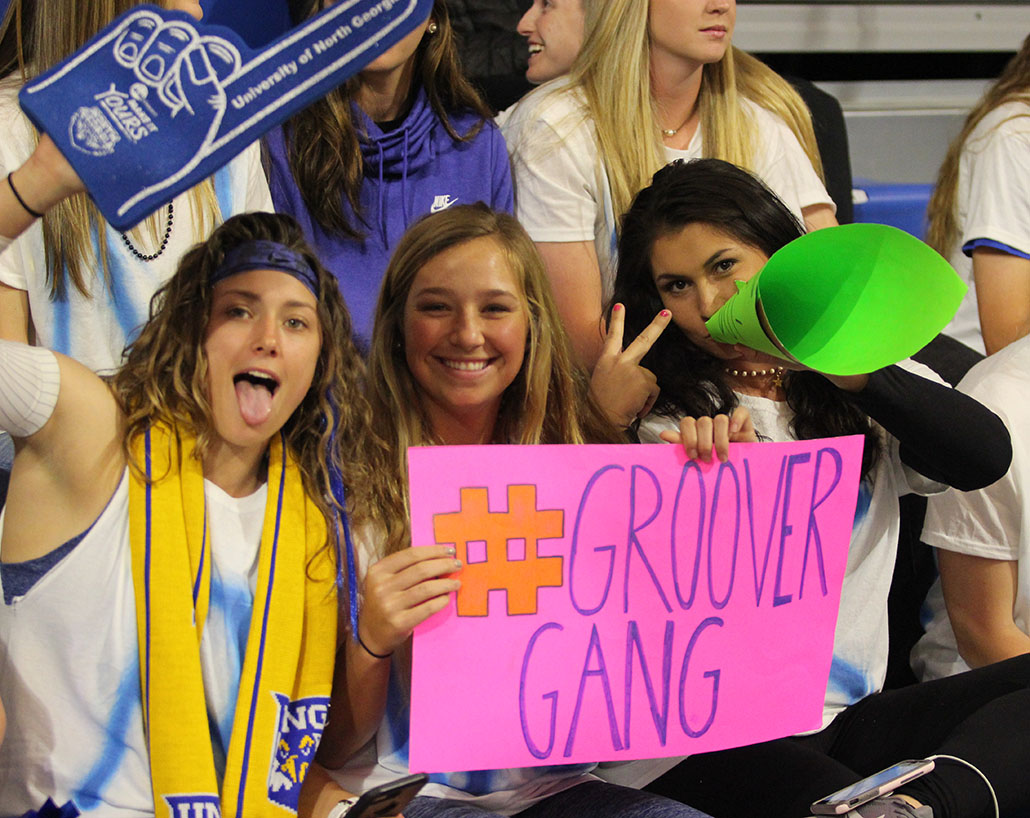 "It was cool to see them support me and make signs and shirts, that was awesome," Groover said.
Now, Groover and the "Groover Gang" are working toward a run at UNG's second national championship. Breaking the school record for wins in a season while only dropping three games all year has the team closer than ever to achieving that goal. "We want to win the regular season conference and tournament and we want to be National Champions," Groover said.
The team has completed two of the three so far, winning both the Peach Belt regular season title and the conference tournament. The Nighthawks are the No. 1 ranked softball team in NCAA Division II and are 5 wins away from claiming the national title.