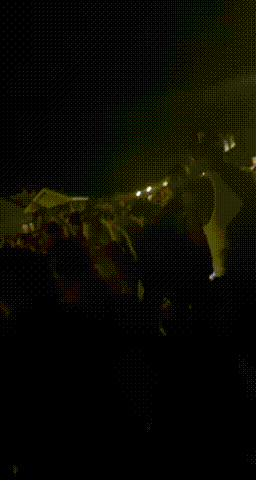 The COVID-19 pandemic continues to ravage the United States and the University of North Georgia is no exception, spiking in cases on its Dahlonega campus. With the highly contagious delta variant spreading across the country, many universities have implemented strict preventative measures to ensure COVID-19 numbers do not rise further. UNG thus far has shied away from implementing such measures, trusting in students to self-report symptoms to their professors for contact tracing purposes.
The UNG Dahlonega campus reported 132 new COVID-19 cases between Aug. 20 and Sept. 3, a spike that is not unexpected as many students returned to campus within this period. Among these 132 confirmed cases, 121 are students, and 11 are employees. These figures are in line with concerning trends for both Lumpkin County and the state of Georgia. Per the Centers for Disease Control and Prevention, Lumpkin County reported a 24.76% positivity rate for the week of Aug. 28 to Sept. 3, while the state of Georgia saw an average of 8,904 total cases during the same period.
Town halls were held on the UNG campus in the past to try and educate students on the benefits of the COVID-19 vaccine, but many remain unvaccinated. Dr. Amy Anderson, a UNG biology professor who spoke at one of the town halls, believes that students may not be fully aware of the dangers COVID-19 poses to them. Anderson says that "[students] may not realize that the delta variant is more likely to affect younger people and that they can bring it home to their families who may be more at risk of serious illness". Despite campaigns like this across the country, lower than expected vaccination rates have led to many universities, including UNG, incentivizing students to get vaccinated. The President's office is offering prizes for students who get vaccinated on campus and is sponsoring a contest among vaccinated students to win a cash prize. The state of Georgia holds a 52% vaccination rate, representing those who have received at least one dose of a COVID-19 vaccine, lagging behind the national average of 62.4% reported on September 3, per Mayo Clinic.
Many students at UNG have not adhered to school recommendations advising against large gatherings and encouraging social distancing, with numerous off-campus parties reported by students on the Dahlonega campus. Cameron Speicher, a sophomore interdisciplinary studies major, believes that the parties thrown by students are highly unsafe. Speicher says that "these parties host hundreds of people each, and it makes you feel like the world is back to normal when it isn't." Stricter regulations will have to be put in place by UNG to curb the recent rise in cases.
Students are encouraged to get vaccinated and may book appointments on their UNG campus through Student Health Services.