A wildly successful Atlanta Hawks 2020-2021 season left fans wanting more. With the 2021-2022 NBA season tipping off on Oct. 19, excitement has reached a boiling point for many fans, including students at the University of North Georgia.
Mark Scheffer, a sophomore business major at UNG, believes this could be a pivotal year for the Hawks. Scheffer says, "I think the coaches and players know that this is an important year. Hopefully [the Hawks] can make a championship run this season."
Last season was successful, after three consecutive losing seasons. The Hawks broke out with a 41-31 record and a trip to their second-ever Eastern Conference Finals.
The Hawks return their star point guard Trae Young and head coach Nate McMillan, alongside role players such as De'Andre Hunter, Clint Capela and John Collins. The Hawks roster is as strong as any in the NBA, so much so that FiveThirtyEight.com projects them a stellar 92% chance at reaching the Playoffs.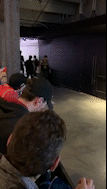 Cole Henderson, a sophomore business major, thinks the expectations fit. Henderson says, "They almost got to the Finals last year. As long as Trae [Young] stays healthy and coach [Nate] McMillan does his job, they can make a run."
The competition in the Eastern Conference figures to be steep once again for Atlanta, but not insurmountable. The Milwaukee Bucks are considered the favorite to win the NBA Championship, per FiveThirtyEight, after defeating the Hawks en route to their championship last season. The Brooklyn Nets feature a wildly talented roster headlined by Kevin Durant, James Harden, and the embattled Kyrie Irving. The Hawks will have to take down these opponents, plus the Western Conference's best, to win the NBA Finals.
Many fans are thrilled to be able to go to games again with capacity crowds. Cale Goss, a junior business major, says, "Not being able to go to games was tough. I'm very excited to get to go and watch the Hawks play live again." The Hawks will allow fans who have proof of vaccination or a negative COVID-19 test in State Farm Arena this season, and it is reasonable to expect a packed house most nights.
The Atlanta Hawks open their season at home on Oct. 21 against the Dallas Mavericks.