The city of Atlanta is well known for its comic book culture. It is home to Dragon Con, which is the largest multi-media and pop culture convention held annually over Labor Day Weekend since 1987. Atlanta also hosted its first annual Comic Con at the Georgia World Congress Center in July 2018.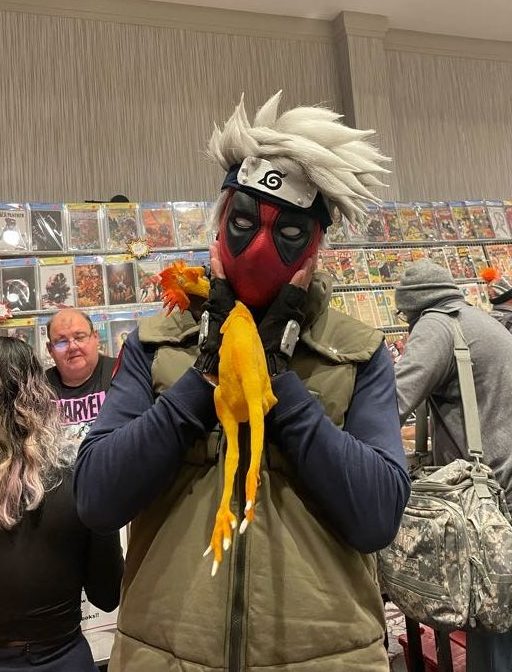 The Atlanta Comic Convention, held in the Atlanta Marriot Northeast/Emory Area Hotel on Jan. 30, was a one-day event, open from 11 a.m. to 5 p.m. ACC featured over one million comic books, toys, Star Wars, Dr. Who, posters, anime, manga, artwork, sketches and apparel. Besides, visitors who filled out a simple form and brought it into the show received a free T-shirt with their paid admission fee of $5.
Some people wearing costumes were frequently seen at the convention. Johnny Hopkins, who dressed up himself as Kakashi with a Deadpool mask, expressed his feelings towards the ACC as "overwhelmingly exciting." He added, "I love comics. They usually have this kind of comic con four times a year. I come every time."
In the Artist Alley, there were many local artists and creators displaying and selling their works. Jason Flowers, Mark Wright, Beetle Milk Publishing, Lysa "Zen" Shin, James Burns, Bobby Nash, Mark "Toonery" Smith, Dani M., About Time Comics and Page 14 Crew were the featured creators of the show.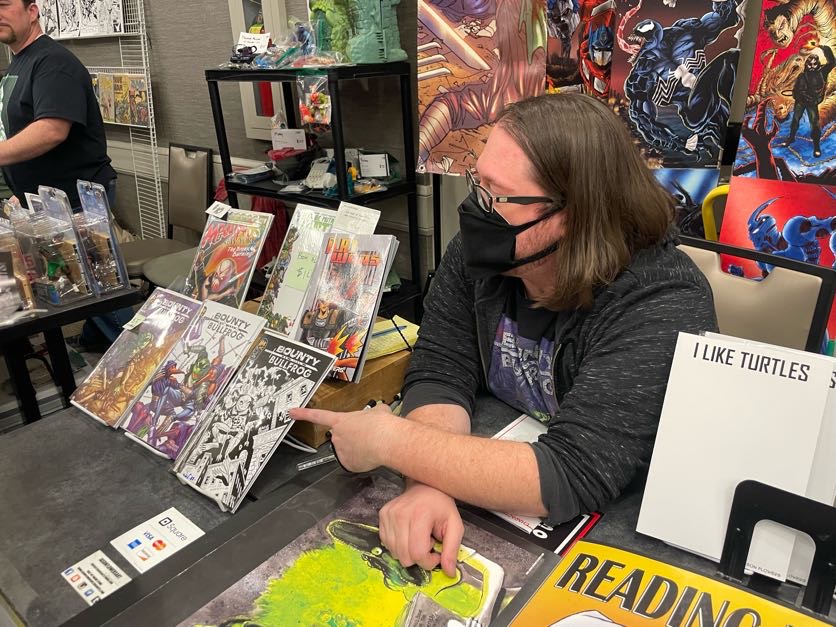 Jason Flowers, a comic book artist from Atlanta, was displaying and selling his own book "Bounty Bullfrog" and many other sketches. Flowers said, "Bullfrog is the character that I made when I was fifteen. Since the pandemic happened, I've been starting to get back into making my own comics. So I went back to the project that I did when I was fifteen and redrew the characters and rewrote the story."
Some of the best dealers from all around the region also attended ACC, including dealers from Action Figure Plus, Dave Comics & Collectibles, Earl Shaw's Comics and Kevin Sparks Toys. They were selling action figures, rare comics, collectibles and toys, and also affording trades.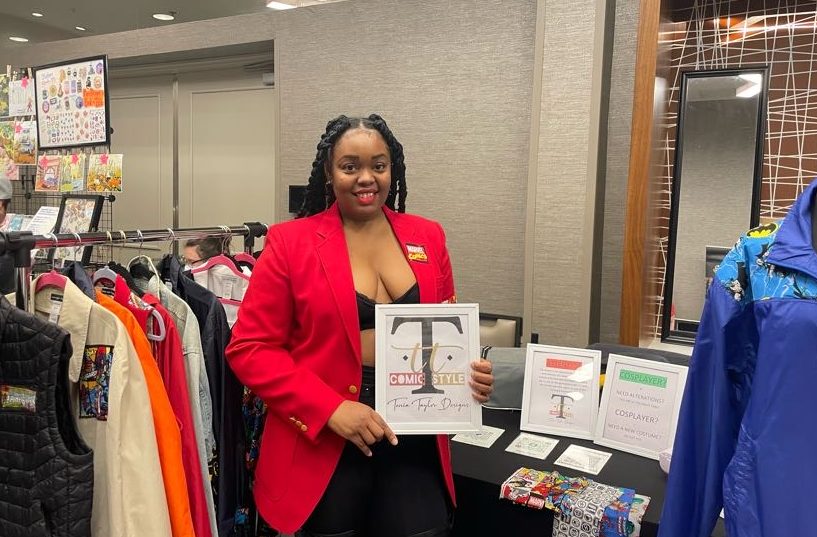 Tania Taylor, one of the dealers in ACC, is a designer who redesigns clothing with character fabrics. "Not everybody does cosplay, but still some people want to be part of the spirit, loving comics," said Taylor. "I either redesign different pieces or people will give me their own clothes, pick a fabric and redesign the garments for them. I also help cosplayers who want alterations to their costumes as well."
Upcoming conventions held in Atlanta are The Fandemic Dead in March, Momo Con in May, Animanga in June and the annual ATL Comic Con in July. Visit the official websites of each convention for more information or to purchase tickets.