Feb. 1 was "Seollal," the Korean Lunar New Year day. Seollal is a national holiday in South Korea commemorating the first day of the Korean calendar, which usually lasts three days including the day before, New Year itself and the day after.
Many Americans might have heard about the Chinese New Year but are not familiar with Seollal. Seollal is celebrated at the same time as the Chinese New Year since it is dependent on the lunar calendar. During Seollal, Koreans return to their hometowns and their whole families gather to pay respect to their ancestors. Traditionally, Koreans used to perform ancestral rites, play folk games and eat traditional rice cake soup called "Tteokguk." The younger ones often receive money from their elders after performing a formal bow.
Old traditions and customs disappeared or were simplified by the change of the times. Ancestral rites become a choice, not a must, respecting individual religions. "Our family is planning to leave on a trip during the Seollal holiday," said Minjeong Kim, a housewife who lives in Seoul, South Korea. "We do eat Tteokguk every New Year, but I think preparing a lot of food for ancestral rites is just too much work," said Kim. Her family would go out and eat at fine dining restaurants rather than "following the traditions."
Despite the changes, many people in South Korea still spend the New Year with their loved ones. "I had a big family reunion. I talked into the night to catch up with my family members," said Jonghwa Lee, a college student from Korea University. She added that she was happy to see her grandparents and bowed to them to show her love and respect.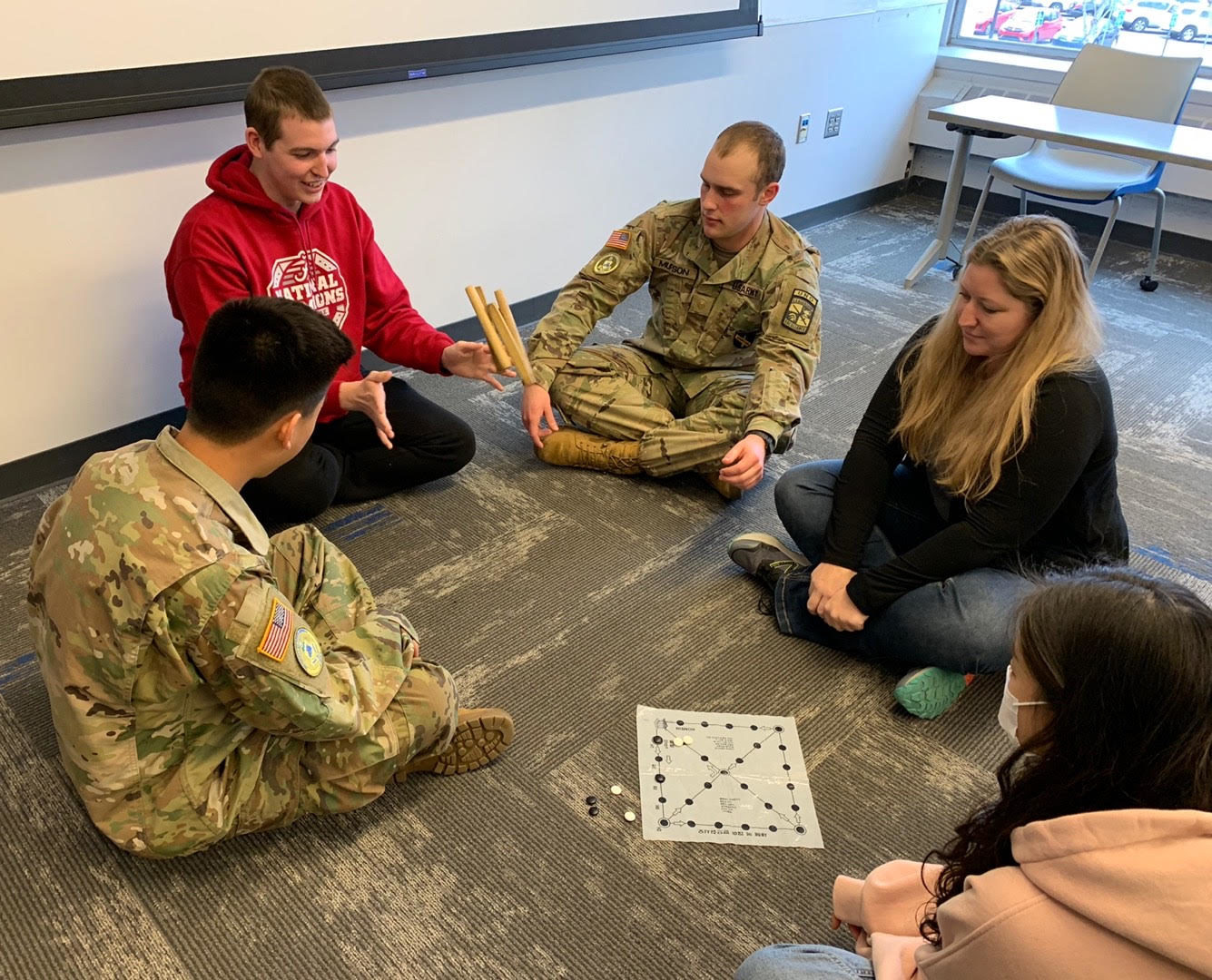 Some students at the University of North Georgia's Dahlonega campus also celebrated the Korean New Year. Students in the Elementary Korean 1002 course played "Yut-nori" during class, which is the most popular traditional Korean board game. The Vanguard also joined the Korean class on Feb. 2 and watched students in UNG experience the Korean culture. Professor Jiyeong Lee Daniel instructed the basic rules of Yut-nori, and students were split into three groups to play the game.
Tiffany Paquette, one of the students in the class, said, "I loved the game. It reminded me of my childhood games that I put a lot of energy into." Paquette liked the Korean tradition of commemorating the New Year by "honoring the elders and honoring the past." She added, "What I love about Korea is that they hold onto the traditions no matter how much time has passed and how much the world is changing."