Taekwondo is a traditional Korean martial art defined as "the proper way of using all parts of the body to stop fights and contribute to the creation of a better and more peaceful world." Today, taekwondo has become a global sport practiced in 206 countries and has been among the official games in the Olympics since the 2000 Sydney Games.
Taekwondo first appeared in the United States in the 1950s and 1960s. It was first used at military training bases in America to train U.S. soldiers and was soon available to civilians as a form of self-defense and exercise. Taekwondo schools are now easily seen all over the country.
World Champion Taekwondo is one of the biggest schools in Georgia, having two locations in Suwanee and Cumming. It has been operating for over 10 years, creating family fun and helping to build confidence and leadership. Dongmin Choi, the master of the two schools, was the Korea National Taekwondo League champion from 1997 to 1999. Master Choi said that Taekwondo provides many benefits, especially in character building and learning to control one's body and mind.
"Being a Master with over 10 years of teaching, I can tell you first hand the changes I have seen in kids who have trained in Taekwondo for an extended period of time. I mention an 'extended period of time' because this transformation doesn't happen overnight and every child is different. It will take time, depending on the child, but you will see subtle changes happening that your child may not even be aware of, such as being more respectful to elder people or more kind to others," said Master Choi.
A student can earn a black belt in Taekwondo within at least three years of training. The black belt, proudly tied around one's waist, means that the student has successfully gone through every level of study, mastered the fundamentals of Taekwondo and eventually passed the test.
Cody Isaacs, the main instructor in the Cumming branch, used to be a nursing major in college. "Once, I was invited to be a Taekwondo instructor as a part-time job. I loved it so much that I quit nursing to do this. This job is way more fulfilling for me," said Isaacs. He said that the best part of being an instructor is when he sees his students achieving their goals and seeing "that look in their eyes, their happiness and success."
Edmund Park, who is also one of the instructors in the Cumming branch, was the U.S. National Junior Taekwondo champion of sparring in 2016. "Ever since I started to learn Taekwondo at the age of six, it has really helped me with body control. So it helped a lot in school sports like basketball, swimming or soccer. I think it helped not only athletically but also mentally because it boosted my self-esteem and my ability to focus," said Park. He added that he "gave my heart" to Taekwondo.
World Champion Taekwondo provides various programs, including "Little Tiger" for young kids, children's classes, teens' and adults' classes and family classes. It also hosts events like "Parents' Night Out", "Goal Setting Night", sparring tournaments and birthday parties for children.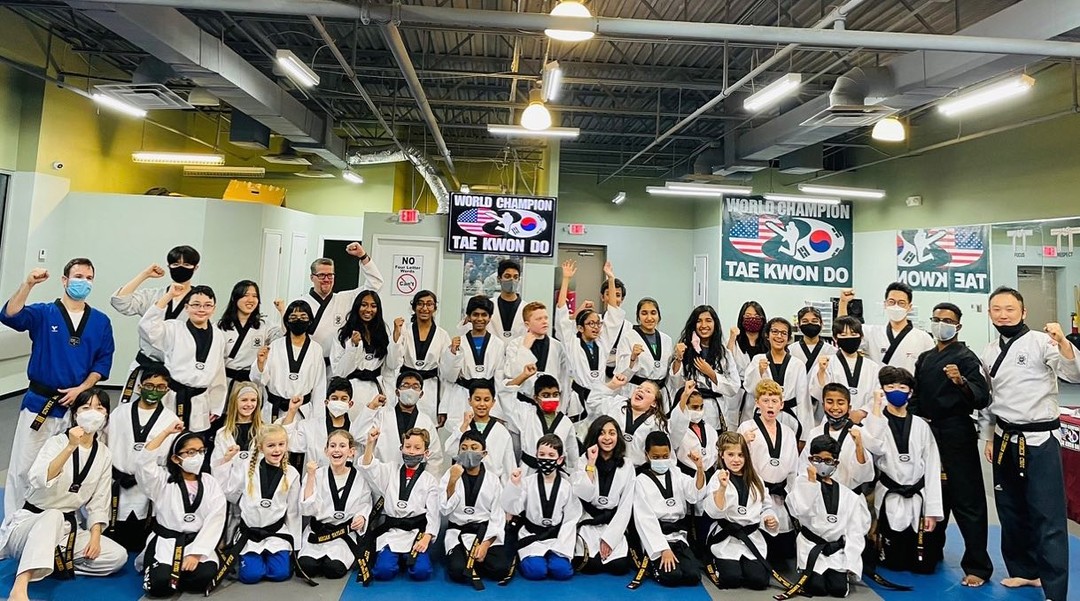 Dave Duval commented on the school, saying, "Our oldest two both earned their black belts, and our youngest boy is currently taking classes. The instructors continue to be top-notch; they not only help teach the forms of Taekwondo but also help them with attitude and effort."
Another review by Foster Kim says, "My son is advancing towards his black belt goal. This would not be possible without the expert support and instruction from the staff here. They go above and beyond in making classes fun, challenging and rewarding. You really feel like family here!"
Anyone interested in learning Taekwondo can apply for two days of free classes via the website. For further information, visit https://www.wctkdteam.com/ or call (770) 866-9933 for the Cumming location or (470) 695-4110 for the Suwanee location.