Fabuloso Recalls 4.9 Million Cleaning Products
On February 8, U.S. Consumer Product Safety Commission announced that Colgate-Palmolive will be recalling 4.9 million bottles of selected Fabuloso Multi-Purpose cleaning products.  
In a statement made by Fabuloso, the reason behind the sudden recall is because a preservative was not added at the intended levels during manufacturing. Due to this missing preservative, there is a risk of bacteria growth in the recalled products.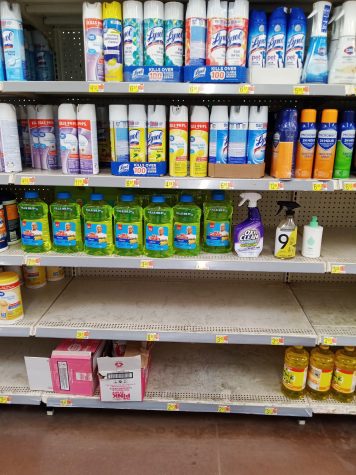 The recalled products could contain Pseudomonas species bacteria, including Pseudomonas aeruginosa and Pseudomonas fluorescens, which are environmental organisms commonly found in soil and water.  
"Pseudomonas species bacteria is harmful because of the ability to easily invade a vulnerable body, form biofilms and tolerate exposure to chemical agents, like some antibiotics and disinfectants." – Dr. Alex Lowrey, UNG Science Professor at the Gainesville campus. 
Lowrey said some highly virulent strains of Pseudomonas aeruginosa are multi-drug resistant and practically considered "superbugs". 
People with weakened immune systems, external medical devices, or underlying lung conditions who have been exposed to the bacteria are at the most risk of serious infection that may require medical attention. The bacteria can enter the body if inhaled, or through contact with skin or eyes. People with healthy immune systems are at the lowest risk, since they usually are not affected by this bacteria.  
The infected bottles were produced from Dec. 14 of last year to Jan. 23 of this year. About 80% of the recalled products, which is 3.9 million bottles, were never released for sale. The remaining 20% of these products were sold online and at Sam's Club, Walmart and other major retailers nationwide. These products ranged between $1 and $11.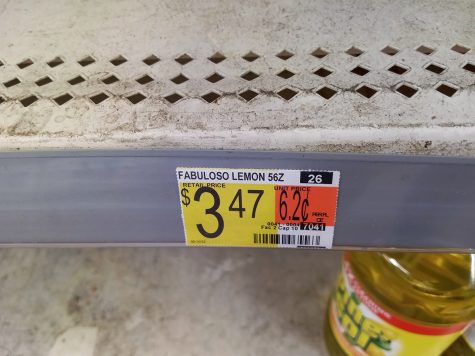 If the product has "made in Mexico" on the back label, it is not included in the recall.  
Besides the 4.9 million infected Fabuloso Multi-Purpose products from the United States, the recall includes about 56,000 infected products from Canada as well. 
To check if their product was recalled consumers should check the UPC, which is the 12-digit number next to the barcode. They will also need the  manufacturing  codes that are written into the plastic of the bottle either above or below the back label. The list of the codes of effected products can be found at www.fabulosorecall.com
The Consumer Safety Product Commission states that consumers should immediately stop using the recalled Fabuloso Multi-Purpose Cleaner products and contact Colgate-Palmolive for a full refund or a free replacement product. They must take a picture of the product's UPC and lot code and fill out a consumer recall form on the website.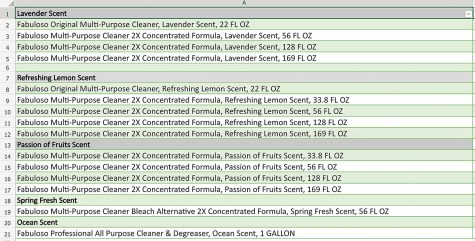 Customers need to dispose of the product in its container with household trash. They must not empty the container before disposal. CSPS encourages that if consumers believe they are ill from contact with any of the infected products, they are encouraged to contact their doctor. There have been no incidents or injuries reported yet from the infected cleaning products.  
"I've been using Fabouslo since I was a kid. It's one of those things that has been sitting around my home," said Ashley Langunas, a UNG student majoring in Pre-Med Biology.  
Langunas said she typically uses the product at home for some simple things and does not personally use it much at her workplace. For six months, she has been working at Sam's Club in the food warehouse in Oakwood. Langunas said she hasn't used any Fabuloso products recently since she switched over to Pine-Sol cleaning products.  
Fabuloso issued a statement saying, "We greatly value the trust that our customers and their families have in our Fabuloso products. We remain committed to maintaining the highest level of product quality and have taken action to help ensure we live up to those standards." 
Leave a Comment
Your donation will support the student journalists of University of North Georgia. Your contribution will allow us to purchase equipment and cover our annual website hosting costs.
About the Contributor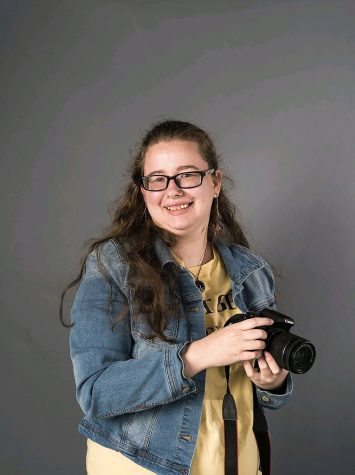 Rebecca Ansley, Staff Editor
My name is Rebecca Ansley, and I am located on the Gainesville campus. I am a junior majoring in Communications with concentration in Multimedia Journalism....