AMC Theatres Are Upping Their Ticket Prices
On February 6, AMC Theatres announced their plans to eliminate the 'one-price-fits-all' approach to selling movie tickets. Their new program is called "Sightline at AMC", which is a ticket pricing initiative based on seat location in each auditorium. This can provide customers with multiple options to meet their viewing preferences.  
Sightline is already active at selected AMC Theatres in New York City, Chicago, and Kansas City since Feb. 10. It will be expanded to all domestic AMC and AMC DINE-IN locations in the United States by the end of this year.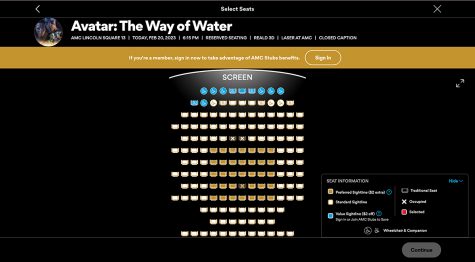 This program provides moviegoers with three different tiers: Standard Sightline, Value Sightline, and Preferred Sightline.
Standard Sightline is described as being the most common seats in the auditoriums. They are available for the traditional cost of a ticket.  
Seats that are located in the front row of the auditorium are under Value Sightline. It also includes selected APA seats in each auditorium. They are available two dollars cheaper than the Standard Sightline seats.  
Preferred Sightline seats are in the middle of the auditorium, priced at a slight two dollar premium. AMC Stubs A-List members will have an added benefit; they can make reservations in the Preferred Sightline section at no additional cost. 
The program is only applied to all showtimes that begin after 4 p.m. and won't be accessible on Discount Tuesdays. When purchasing a ticket, Sightline will provide a detailed seat map that outlines each available seating option. 
AMC Chief Marketing Officer Elliot Hamlisch released a statement saying, "While every seat at AMC delivers on amazing moviegoing experience, we know there are some movie-goers who prioritize their specific seat and others who prioritize value moviegoing." 
Hamlisch said that Sightline will accommodate both sentiments to help ensure their guests have more control over their experience so that every trip to an AMC will be a great one.
"They're competing against streaming services that allow people to watch movies in the comfort of their homes. AMC is doing what they need to do to make money under these challenges, and at the same time, I personally won't go to as many movies because of how much it costs." – Katelyn Campbell, a UNG senior majoring in Film and Digital Media 
Campbell has been going to AMC Theatres ever since she was a child. She recalls her grandmother taking her and her brother to the theatres to spend time with them, and they would always have a wonderful time together.  She usually goes to the closest AMC Theatre that is near where she lives which is the one located in Cumming. 
Campbell said, "Theatres are trying to advertise themselves as a unique and special experience that only they can provide. Things like fancy seats, yummy food, and rewards for members are an effort to make the movie-going experience high class." She continues to say, "While I think it does add to the experience, the prices going up make it more stressful to go. I want to go to see a movie for the visual and audio experience, not for all the pricey add-ons."  
Leave a Comment
Your donation will support the student journalists of University of North Georgia. Your contribution will allow us to purchase equipment and cover our annual website hosting costs.
About the Contributor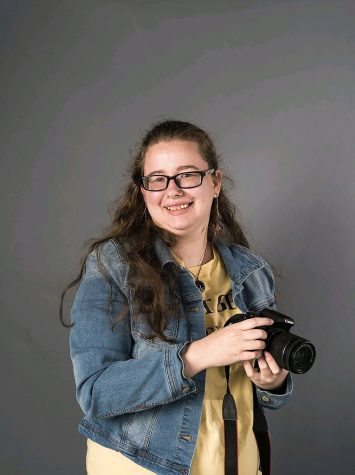 Rebecca Ansley, Staff Editor
My name is Rebecca Ansley, and I am located on the Gainesville campus. I am a junior majoring in Communications with concentration in Multimedia Journalism....