BookTok: The Desire to Become a Reader
Grab a highlighter, some colorful sticky notes, and wipe away the dust from that book, because reading is cool. Or, is being made out to be on social media.
Apps like Instagram and TikTok are showcasing book recommendations, digital book clubs, and book influencers renewing interests in reading. It is no wonder reading has gained popularity.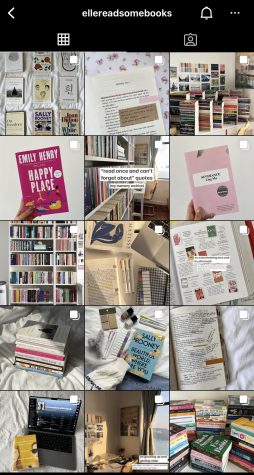 One of the most famous hashtags, #BookTok, short for "Book TikTok," has garnered 114.2 billion views for its constant book recommendations in all genres.   
BookTok is a "community of users on TikTok who are passionate about books and literature." These entertaining videos have revolutionized the literary and publishing communities by focusing on popular books. This has created a new way of discussing, reviewing, and recommending books for everyone.
As its aesthetic book covers, reading challenges, and "how-to-annotate" tutorials show up on users' pages, a new generation of readers has emerged. 
Yoali Roque, a communications major at the University of North Georgia, has seen the videos of #BookTok and is so happy with its impact on new or returning readers.
Since she was a kid, Roque loved to read, but noticed that she grew out of it as she grew older. However, as she kept seeing #BookTok on her feed, it reawakened a love for reading again.
"Books are great and I think everyone should read. All I see on my home page are book recommendations and it gives people options to see what they like." – Yoali Roque, senior communications major at UNG
However, older readers say most people started reading again because it became a trend. They want to have the aesthetic reader vibe, buy 100 books, sticky note everything, but do not want to read.
As the fondness for reading increases, many complain about how this hobby has turned competitive. Tensions arise as people try to be the 'most aesthetic.' They fight to read more books, have the best colored-shelves, and most annotations on their book.   
Barry Pierce, a former Book YouTuber, says it is more about the lifestyle aesthetic than actual reading. Although he was one of the biggest creators at the time, Pierce left Youtube near the end of the 2010s.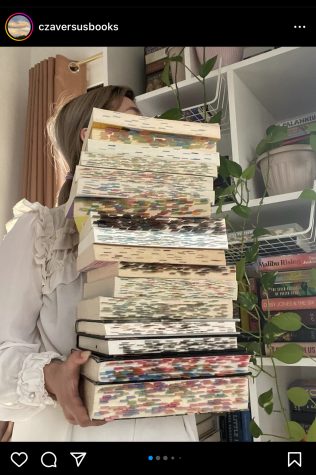 He remembers seeing other YouTubers being pawns in the hands of publishing houses. The authenticity of reviews or hauls was not there anymore. He says, "the act of reading became replaced by the act of being a reader." He states that BookTok has gotten to the same place, only much faster.      
"With all of this effort being put into being seen as a reader, one wonders how any of them have the time to read." – Barry Pierce, Book YouTuber
According to TonerBuzz, print sales of books have increased in 2021 due to the lockdown and COVID-19 pandemic. "825.7 million print books were sold in the US in 2021, up from 757.9 million in 2020."
Although the performative aspect of reading has led some to some skepticism, many are happy that people want to read again, no matter where the inspiration came from.
Bookclub member Carol Smith is fascinated by younger generations starting to read for pleasure. An avid reader, she knows what a great book can do to someone, "I think I read more than the average person."
One of the earliest memory of her is visiting the library with a book in hand, soaking in and immersing herself in the story. And she is happy that there is a place for people to experience the thrill of reading and knows an app like TikTok will make it appealing to the younger generation.
"'An online book community?' Oh dear, I'm going to start looking into #BookTok, it sounds fantastic." – Carol Smith
Leave a Comment
Your donation will support the student journalists of University of North Georgia. Your contribution will allow us to purchase equipment and cover our annual website hosting costs.
About the Contributor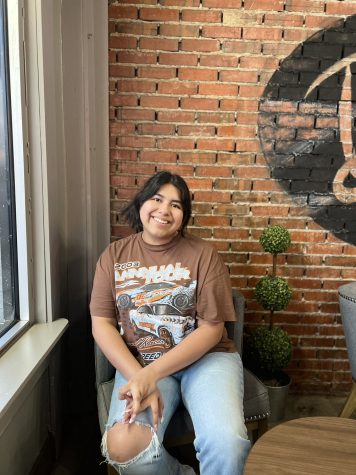 Adriana Hernandez, Staff Writer
Heyyy, I'm Adriana Hernandez! I'm currently a sophomore at UNG, majoring in communications. And the thing that really caught my attention with journalism...