Cadets Seek Change In The Corps
"We're losing Patriot [Hall] because we just don't have people there," says Will Hand, a sophomore cadet majoring in strategic and security studies.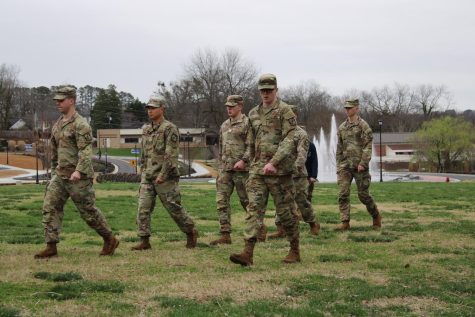 University of North Georgia is the senior military college of Georgia and is home to the Corps of Cadets which brings a unique atmosphere to the college. According to cadet Will Hand, the Corps is shrinking rapidly. Hand joined with the intention of one day commissioning in the army. When Hand first entered in the Foxtrot company it was the largest in the Corps. Foxtrot now only has 15-20 members, he says.
 "Communication is terrible, and we just don't trust our leadership." – Cadet, Will Hand 
He says that now, the only reason most cadets stay in the Corps is because they want to commission as officers or are seniors who just want to graduate already. 
Michael Newsome a sophomore cadet majoring in criminal justice with a psychology minor. Newsome joined the Corps of Cadets because he was given a scholarship through the national guard to attend UNG and commission as an officer in the Georgia National Guard after completing college. 
Newsome says that the best part of being in the Corps has been the friendships that he has made. He also says that there is "a ton of leadership experience available and offered to you as a cadet here. The Corps trains you to become an officer and therefore a leader." 
"My frog class, the people you enter your company with in your first year in the corps, had 32. After three semesters there are 12 of us including myself still in the Corps with three to four planning on leaving," says Newsome. 
While Newsome is unsure exactly why cadets are leaving the Corps, he says that there are two problems that they face: perspective and laziness.
"I think people fail to realize the value in some of the mundane or 'stupid' tasks required. But if they can't do those things, how can they be expected to lead soldiers one day?" – Cadet, Micheal Newsome
Newsome also suggests that some people are just lazy, "they don't want to get up early. They don't want to put on a uniform. They don't want to have to keep their things organized or to be in charge of people or be told what to do." He says, "when they realize it takes much more than they thought, they leave." 
The Corps has its flaws just like any other organization, but Newsome believes that the communication within the corps could improve. Newsome thinks that "more could be done by those in charge to gauge specifically what it is people want to change. And from that communication, be able to explain why certain changes can't happen." 
Although the Commandant, Colonel Joseph Matthews, for the Corps of Cadets in Dahlonega could not comment on specifics, he says that, " Our average cadet retention rate over the seven years from fall 2015 through fall 2022 was 72.8%." He also says that the retention rate from the last year has increased to 74.9%. Retention rate is determined by tracking  "the fall-to-fall retention of freshman cadets who remain in the Corps of Cadets," says Matthews. 
It is yet to see how the Corps will fare over the coming semesters and years.
Leave a Comment
Your donation will support the student journalists of University of North Georgia. Your contribution will allow us to purchase equipment and cover our annual website hosting costs.
About the Contributor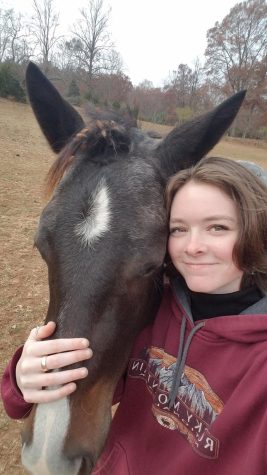 Mackenzie Anderson, Staff Writer
Hi! My  name is Mackenzie! I am a sophomore from the Dahlonega campus. I am getting my degree in Communications with a minor in Spanish. My favorite part...