SNAP out of Danger
Taking that extra precaution when walking alone can be as simple as using the University of North Georgia's Student Night Auxiliary Patrol (SNAP). In an Instagram story poll of 44 UNG students, 20% said they have used the SNAP rides before but 80% said they have not ridden with SNAP.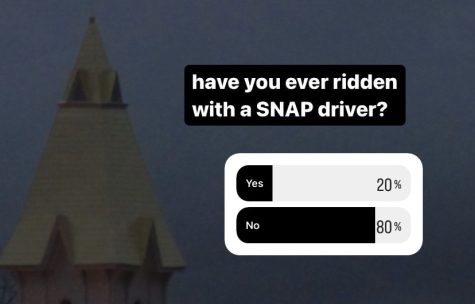 Detective Jeremy Weiner, supervisor of the SNAP program states the requests for rides have steadily increased. Weiner says, between Oct. 7, 2021, and March 17, 2023, SNAP provided 679 courtesy escorts over the 114 days it was in service during that time period. That is about six rides per day. SNAP does not work on Fridays-Sundays, or when school is on break.
In the Instagram poll series, 45% of the students have heard about SNAP rides being available to residents on campus and 55% have not heard about the SNAP program.
Weiner says adding SNAP ensures the next level of safety for students who want a ride home and live on campus. "By having SNAP we are adding another layer of safety to campus. This is because SNAP provides extra sets of eyes to report suspicious activity, as well as a way to ensure people safely get around campus at night."
In the Instagram poll series, 65% of the students said they felt safer riding with the SNAP driver than walking.
Weiner said they look for drivers who, "have a passion for enhancing safety on campus and who enjoy talking with the campus community. We want people to feel welcome and safe when they utilize SNAP, so our SNAP officers must be friendly while also taking their job seriously." He also says, "SNAP officers are required to go through state-mandated golf cart training courses. They also are provided hands-on training with our department's golf carts so they understand the functions and safety mechanisms each cart has." 
To make passengers feel safe, Weiner says, "We also require all SNAP officers to successfully complete background checks. While working, SNAP officers also wear body cameras that record their interactions with people they give courtesy escorts to. All rides are logged in our dispatch system which records things such as dates, times, locations, etc."
In the Instagram poll series, 27% of the students said they plan on using the SNAP service to get home safely.
Jeslyn Kim, a junior biology major said, "I think SNAP is a great way for students to get home safely if they walk alone, especially when students like to study in the library later at night when the campus is darker. As a woman, I feel scared to walk alone at night but having SNAP available brings me comfort."
Photos Courtesy of UNG SNAP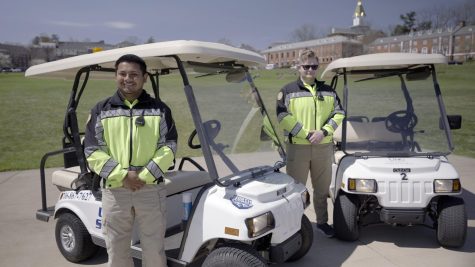 Leave a Comment
Your donation will support the student journalists of University of North Georgia. Your contribution will allow us to purchase equipment and cover our annual website hosting costs.