Influencing to Pay the Bills
Ditching the traditional 9 to 5 job for social media is becoming the new trend. According to a study by Morning Consult , 86% of young people in America have or aspire to have careers in social media. 30% of children aspire to be YouTubers according to a study in the UK. Jobs in the social media field are appealing in that it allows one to work on their own schedule and be their own boss.
Apps like TikTok, Instagram, and YouTube pay social media influencers for the content they create. However, there are different requirements to become monetized. On YouTube, content creators need at least 1,000 subscribers and 4,000 hours watched by viewers. Once these requirements are reached, they can apply to YouTube's Partner Program and monetize their channel. Additional money is made by gaining more subscribers and views or by companies paying for sponsors or ads.
Taylor Annakie, a senior Communications major at the University of North Georgia, started her influencer journey during the pandemic, July 2020. Annakie is a brand ambassador and social media content creator for the beauty company, Monat. She was able to become a consultant and use their products, earning $2 for every post and collecting free items from the company. Her commission grew as she partnered with other beauty companies and started her own skin care business. She now works as a beauty consultant constantly posting skin care related content. Annakie also conducts consultations, matching customers with what works for their skin.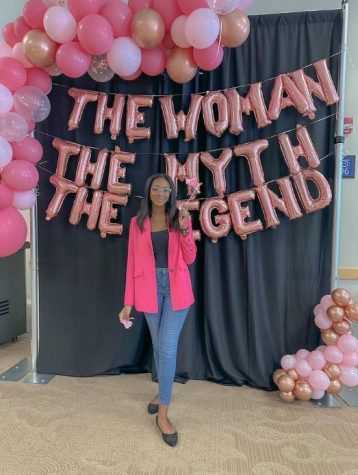 "It just made you feel valued and paid you for your work." -Taylor Annakie, Social Media Influencer
Being a social media influencer is not just about the commission to Annakie, but more of the sense of community. Although she is a student seeking a degree, she still sees herself pursuing a full-time social media career. Connecting and socializing with people who share the same interest as her keeps her motivated. She says, "I'm very good with directions, but I think that because I have this freedom now and it's something that is my passion and it doesn't feel like work, that is what is keeping me going as an entrepreneur."
UNG student, Andrea Ruiz, believes that being a social media influencer should be considered a real job if you're making a live-able wage. However, she does have concerns about if there should be an age restriction to who can be an influencer. She says,"I think kids should be heavily monitored by parents and also by teachers in case they are being exploited by their parents."
Cynthia Velasquez is one of many subscribers that looks up to social media influencers. Bianca Evette owns a cosmetic line called EXO Cosmetics and shares beauty tips, fashion advice, and glimpses into her lifestyle. Velasquez says, "She is Mexican American so, me being Colombian American, I can relate to her and get inspired by her in many ways." Being a social media influencer comes with responsibilities just like any other job.  Although an influencer is able to be paid to live their best authentic life, without their supporters' love, an influencer can't influence and monetize their platforms.
Leave a Comment
Your donation will support the student journalists of University of North Georgia. Your contribution will allow us to purchase equipment and cover our annual website hosting costs.
About the Contributor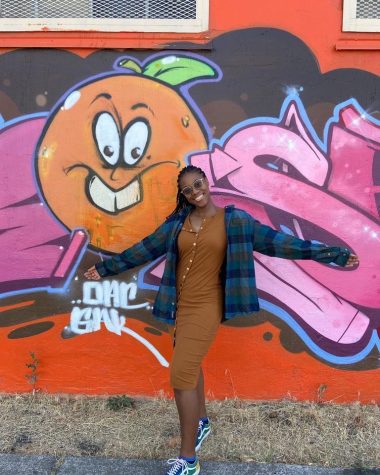 Maria Jaiyeola, Staff Editor
Hi! My name is Maria and I'm from UNG's Gainesville campus. My major is Communications with the concentration of Multimedia Journalism. I enjoy writing...