Arrests Have Been Made in the Trenton Lehrkamp's Case
On Monday April 17, the Glenn County Police Department announced in a press conference the arrests of five individuals involving in the case of 19-year-old Trenton Lehrkamp.
The arrests came nearly after a month since the incident which left Lehrkamp clinging to his life on a ventilator in the intensive care unit at the Southeast Georgia Health Center. Lehrkamp went to a spring-bash with a group of friends at a residence on Saint Simons Island. The night took a turn when Lehrkamp was covered in spray paint, drenched in urine, and barely unconscious with alcohol and other drug substances including magic mushrooms in his system. His blood alcohol content was 0.464, which is almost six times over Georgia's legal amount.
According to Glenn County Interim Police Chief Patrick O'Neal Jackson, 46-year-old Garlton Strother and 56-year-old Lauren Strother were arrested on the charges of maintaining a disorderly house and contributing to the delinquency or dependency of a minor. Edward Hobby, 17, was charged with battery that stemmed from a separate investigation associated with the Lekramp's case.
Investigators have also filed complaints against two others in the juvenile court, whose names are protected under the law. One was charged with simple battery and criminal trespass, and the other was charged with possession and use of drug related objects. All arrests involved with this case are misdemeanors.
Jackson stated that the GCPD will continue to investigate Lehrkamp's case.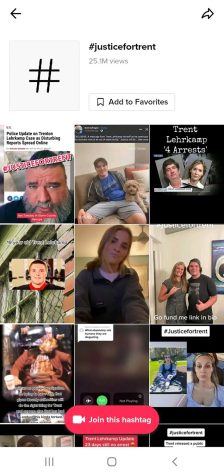 Pictures and videos from the March 21 incident and another incident from March 17 circulated online. Lehrkamp's case went viral on social media platforms, specifically Twitter and TikTok, where people demand justice be brought to Lehrkamp and his family. Due to his case going viral, a lot of misinformation about him and the incident were being spread around online.
According to Glynn County District Attorney Keith Higgins, the reason why it took almost a month for the arrests to be made was due to them having to clear up and address the misinformation that was being presented on social media and other mediums.
Higgins said the first video is from March 17 where the teenager voluntarily drank alcohol with his friends, engaged in an egg fight, and consented to being washed off with a water hose after the egg fight at the same residence on Saint Simons Island. Higgins further explained in a longer video from that night Lehrkamp had asked if he could take some of his electronics out of his pocket before voluntarily sitting down in the chair.
Higgins said the second video from the night Lekramp was rushed to the hospital displayed that Lehrkamp willingly drank the alcohol until he was unconscious. "No one poured alcohol down his throat or forced him to drink. No one pushed a funnel down his throat," he said.
He said that no one urinated on Lehrkamp, but he clarified why the nurses at the hospital noted the smell of urine on him. "Quite frankly, the psychological response of the human being who has drank alcohol to the point that it is a toxin in their system will either sweat profusely, vomit, and urinate," Higgins explained.
He dismissed the allegations that Lehrkamp didn't have acid pour down his throat nor was he beaten, choked, tortured, or defecated on. The item shown in the picture that was sitting on Lehrkamp's lap was only a plastic dinosaur toy.
After realizing that Lehrkamp needed medical attention, Hobby and the juveniles that accompanied him just didn't drop him off outside of the emergency room, they went in the hospital to get the medical personnel to come outside and take Lehrkamp inside. They then left their correct names and telephone numbers with the nurses before leaving.
"By taking Trenton to the hospital, (Edward) Rooker Hobby and the juveniles quite probably saved his life," Higgins said.
Allyssa Edenfield, former Criminal Justice student at the North Georgia Technical College, said that Lehkramp didn't deserve to go through what he had endured on the night of March 21. "He did not in any way, shape, or form deserve what he went through, voluntarily or not," said Edenfield.
Edenfield believes that some of the criticism surrounding this case from people on social media is valid.  She said,"People want answers. We need them."
The family of Lehrkamp was outraged by the police's dismissal that the teenager was tortured. The family said in a statement released after Monday's conference it was evident that the authorities wanted to address and correct what the teenagers didn't do, but they didn't recognize or acknowledge the fact of what was done to Lehrkamp."At the end of the day, he was mistreated in inhumane ways. Trent was humiliated, being hosed in a chair and the joke of social media videos, and being taped to a chair and posed with pictures; it's disgusting," the family said.
"We don't believe that confirming it wasn't feces on him, urine on him, or no battery acid down his throat makes this any better. A vulnerable 19-year-old was made to be a sick joke of someone's disgusting fun and games." -Trent Lehrkamp's family in their statement on Justice For Trent on GoFundMe
Lehrkamp is recovering at an out-of-state facility. The family said that he is getting good care, however there are bad days with anxiety and fear. Lehrkamp is working through trauma, PSTD, past losses, and grief as well as getting all the recommended care the facility feels is beneficial to him. He is not being treated for alcohol or drug addiction.
Leave a Comment
Your donation will support the student journalists of University of North Georgia. Your contribution will allow us to purchase equipment and cover our annual website hosting costs.
About the Contributor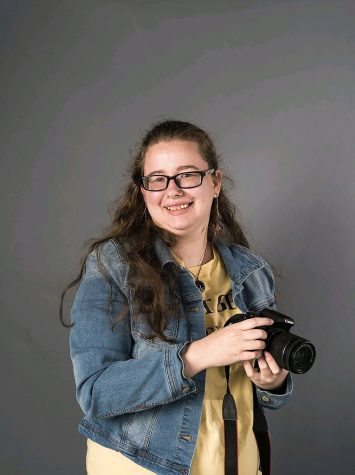 Rebecca Ansley, Staff Editor
My name is Rebecca Ansley, and I am located on the Gainesville campus. I am a junior majoring in Communications with concentration in Multimedia Journalism....