A Summer Abroad in Ecuador Lead to Joining the Peace Corps
The U.S. Department of State says that more than 160,000 students study abroad.
Savannah Tuschl, who is graduating in May from Kennesaw State University with a degree in Modern Language & Cultures, is one of them.
"I've always wanted to travel abroad to develop a good worldview helping people as a global citizen entirely immersing myself into a new culture," said Tuschl. Last summer in 2022, nine students from KSU including her and three professors adventured to Ecuador, said Tuschl.
Tuschl said, "We traveled across Ecuador's entire country and I was amazed interacting with the native people in each of the cities to experience hands-on ways of each culture." Ecuador's capital Quito is located elevated in the Andean foothills of South America. The city of Cuenca is relaxed and safe, says Tuschl.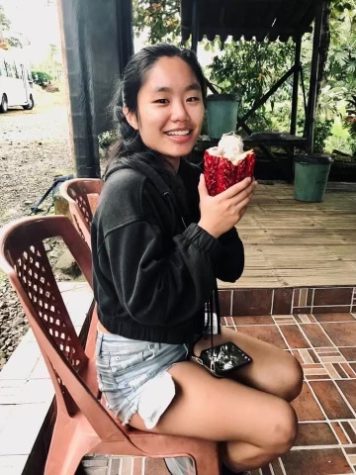 Savannah's group's goal was to create a documentary.  She had taken seven years of Spanish and at the capital city of Ecuador in Quito, she could understand clearly their Spanish and some other areas of the country their Dialects were much harder, says Tuschl.
The main stops across Ecuador for their group was to see a variety of civilizations including the Amazon, the Andes Mountains, and the coast. "I would recommend the study abroad program to everyone." says, Tuschl.
Tuschl experienced many new cultures and met families in impoverished areas that her heart felt she could help those in need. She encountered numerous new cultures and reached families in need and impoverished that she could foresee assisting after graduating college.
"This trip influenced my life goals and I applied for and was accepted for a role to function with the Youth and Families development volunteer program with the Peace Corps beginning four days after graduating in May.  I will build a project in the economically impoverished area 
Savannah Tuschl began her sophomore year at KSU in the Peace Corps Prep Program in case she chose this as a career.  Then she found out that KSU offers in forty countries the study abroad program. 
The University of North Georgia offers Education Study Abroad programs with the Center for Global Engagement.  There are four main kinds of study including study away, study abroad, international internships, and military programs. There is currently one study abroad offer program in Ecuador.
"Last summer in Ecuador's study abroad program equipped me with the knowledge about Latin American civilization and the need for our help," said Tuschl. 
Leave a Comment
Your donation will support the student journalists of University of North Georgia. Your contribution will allow us to purchase equipment and cover our annual website hosting costs.