Cornhole Atlanta is becoming a hit all over North Georgia. Cornhole consists of taking turns tossing a corn bag into a hole on a wooden board. Events and tournaments take place all week long during the season in different parts of  Georgia.
Kevin Vanduse started the league in 2011 with the purpose of meeting new people. Vanduse started with only one location in John Howell Park in Atlanta. Today Cornhole Atlanta has 50 locations with 8,000 players and is planning on expanding more.
"We promote it as a fun social league, but we still have that competition factor of you want to win" Jeannie Garbe, Manager of Operations 
The league is for people 21 and up and costs about $75 per season. "It's great, it's camaraderie, it's a place for people to come and hang out, socialize, drink, play," Scott Berry said. "It brings a lot to a venue like Vickery Village."
Cornhole Atlanta has garnered many spectators, hundreds of people gather in a place like Halcyon, Vickery Village and Avalon to watch the games. These big audiences are great for local businesses.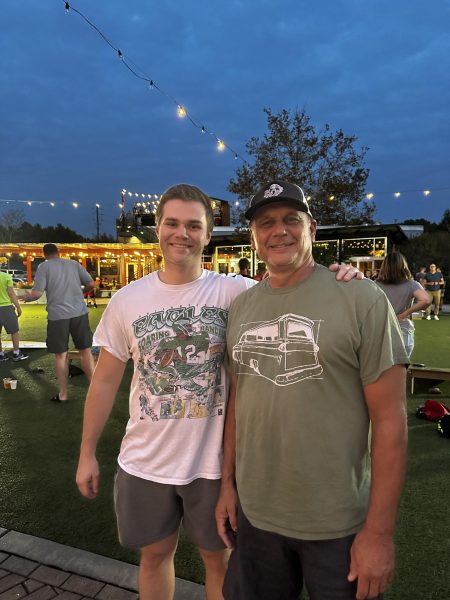 The cornhole season last seven weeks. Each team has 2-4 players, with at least two present each game. The seasons are separated into four divisions depending on skill level. Throughout the 50 locations, the league averages 64-88 teams throughout the different venues.
There are opportunities to be a fill-in for players who are unable to attend. This helps to keep the games flowing and also to introduce the game to prospective players.
Competition can get hot in a place like Vickery Village, but everyone seems to have a good time despite the rivals.
"The best part of the league is hanging with the guys on Thursdays. I look forward to it all week, it's the start to my weekend," said Colin Lengle, two-time cornhole champion.
Each season brings in new players and new locations. The organization does a great job of hearing out its players and creating new venues based on demand.
According to Lengle "If you're not playing cornhole, you're missing out."
Sign-ups for the winter season are here.