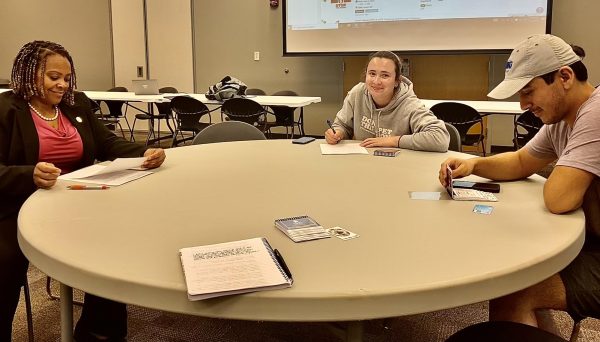 As students, our safety on campus is of utmost importance. Recent incidents from medical emergencies, and natural disasters to armed assailants have all highlighted the need for proactive measures to ensure a secure environment. While we never know when we may face an emergency situation, being prepared by knowing how to respond is the best way to protect yourself.
Emergency preparedness is crucial for safety on and off campus. Officer Kathryn Smith, Associate Director of Emergency Preparedness at the University of North Georgia, encourages students to get involved and take responsibility for campus safety by becoming familiar with emergency procedures, evacuation routes and shelter locations. "There are 55 employees with the Public Safety Department, including state certified police officers. It's not just about police officers. We rely on people on campus to inform us," she says.
Smith says there are different protocols for the Behavior Intervention Team on campus to respond to reports, "There is a way to make an anonymous tip without having officers come in immediately. The key is to act quickly when reporting any suspicious activity." Smith promotes contacting local campus police in an emergency because they know the campus better than local police officers. "2.33 seconds is the average response time for campus police. They also have direct contact with the Hall County Sheriff's Department, Fire, and EMS," she. says.
The best way to connect with the dispatch center is by downloading the LiveSafe App on your phone. The dispatch receives information in real time, just like in a phone call. Smith explains that dispatchers need to know your exact location, and the LiveSafe App provides this crucial information. By actively participating in campus safety initiatives, you can make a difference. Attend safety workshops, orientations, and training sessions. Consider joining campus safety committees or student organizations dedicated to promoting safety. Students can enroll in UNG Alerts to receive texts, phone calls, and emails about immediate threats on campus from weather to crimes directly on the Banner Web.
"You need to have more people who know what's going on."
         ~Emanuel Castaneda, Interdisciplinary Studies Major at UNG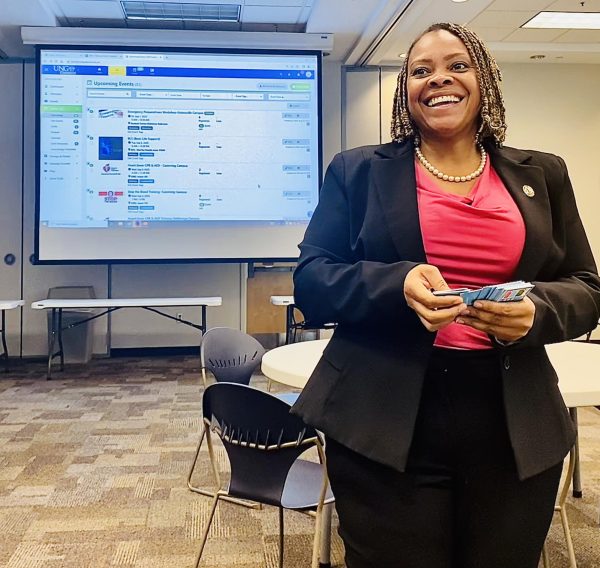 Students can take advantage of campus resources by signing up on UNG Connect to be informed of free on campus workshops for special training like CPR Certification, Automated External Defibrillator (AED) use, Stop the Bleed Training, and Emergency Preparedness Workshops. Students should be aware that every building at UNG is equipped with an AED, Stop the Bleed Kit, and fire extinguisher located near the front of the main entrances or common areas. Vice President Dr. Steven Smith implemented an initiative to include Naloxone, a medication used to treat narcotic overdose, in all AED cabinets across UNG campuses.
Mary Pierce, a pre-nursing major at UNG, attended an Emergency Preparedness Workshop taught by Officer Smith on the UNG Gainesville campus. "After taking this class I love to see how UNG is more prepared than I thought. I felt safe before, but I feel really safe now knowing all the policies and procedures we have in place." As students, we have the power to contribute to a safe and secure campus environment.
By understanding emergency preparedness and actively participating in campus safety initiatives, we can make a difference. Smith says, "Being able to provide aid during a traumatic event can help people heal from the event itself." There are several training opportunities throughout the month of September within the UNG community during National Campus Safety Awareness Month.
Campus Public Safety is open 24 hours a day. Program the number in your phone today 706-864-1500.