A group of music majors at the University of North Georgia have come together to pay homage to the folk music that is deeply rooted in the North Georgia mountains.
The Licklog String Band, whose name was inspired by Dahlonega's original name before the gold rush in 1829. The band members include Moriah Miller, junior kinesiology and music double major; Dexter Anderson, junior music education major; Lily Hammond, senior music major; Abigail Cannon, junior music major; Zane Cook, senior music major; Maggie Mosley, junior music major; and Esther Morgan-Ellis, associate professor of music.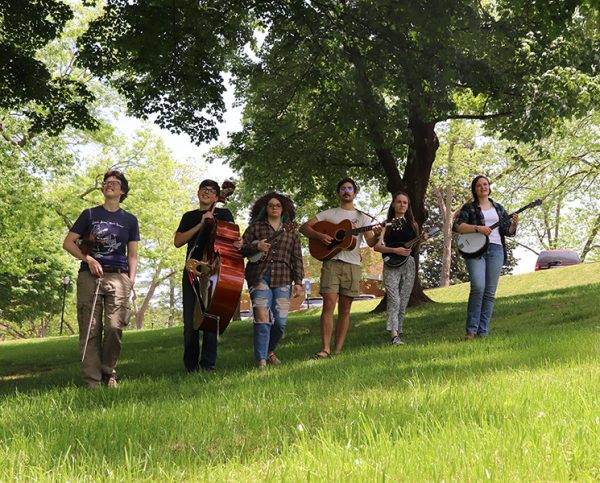 "We started playing for an on-campus contradance and the caller, Seth Tefter said, 'Hey, y'all could be a real band, do you wanna play at this gig?' and so Dr. M.E. was like we need a band name and Licklog just stuck," said Miller.
Licklog band members play various instruments from guitars and fiddles to banjoes and mandolins, along with occasional singing to help guide listeners in various dances. According to their website, "The Licklog String Band puts a twist on tradition by arranging old tunes and writing new ones." The band has produced two albums, That'll Do and Cactus Smack which can be found through the Bandcamp website along with the sophomore album being available on Spotify.
"This type of music fosters community and that is something I really like about it," said Miller.
Licklog band members encourage people to listen to their music because "it is made for everyone and can be enjoyed by all," said Anderson.
Licklog has been invited to perform for various events, such as Gold Rush which is hosted each October in Dahlonega, local schools, and have even performed at the Georgia Music Educators Association Conference hosted in Athens, Georgia each January.
Check out the dates below for upcoming times to see Licklog perform: