The North Georgia men's golf team secured a second place finish in the 2nd Annual Mizuno Intercollegiate. UNG had two separate teams playing in the tournament, with their second team finishing in a tie for fourth place. 
The Nighthawks finished at 16 strokes under par, with the second team finishing at two-under-par. Coming off of a win in their previous tournament, Coach Bryson Worley says, "I'm super happy with where we are. We finished first and second in our first two events, you can't be too upset about that."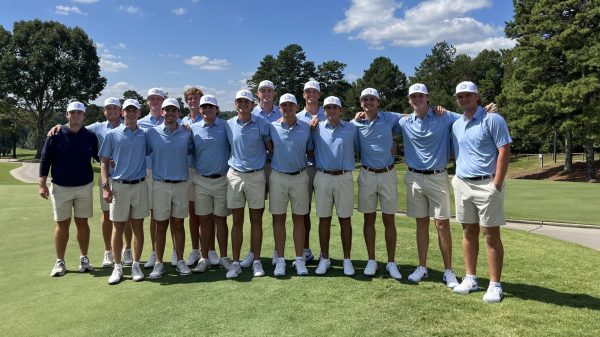 Noah Zediker, who was just named the Peach Belt Conference's golfer of the week, led the team with a six-under-par score for the tournament, finishing in a tie for fifth place. Zediker says, "I feel like I hit the ball well, but I didn't score quite like I wanted to." 
Representing North Georgia's second team, Jack Vajda finished closely behind Zediker with a score of four-under-par in a tie for ninth place. 
In 14th place at two-under-par was Hughes Threlkeld, and just behind him was Ethan Day in 15th place (-1). 
Gabe Larson and Hunter Smith tied for 18th, finishing with an even score. Colby Bennett (+1) finished in a tie for 21st place with Stephen Kinsel (+2) behind him in a tie for 25th. Myles Jones finished in a tie for 53rd and Garrett Horton with a tie for 81st. 
Rhett Smith, playing as an individual, finished in a tie for 37th. Other Nighthawks playing as individuals were: Grant Langford (t-69th), Connor Horton (t-93rd), and Dayton Humphrey (t-93rd).
16 teams traveled to Gainesville to play in the three-round tournament. Lincoln Memorial University took home the first place overall finish at 27-under-par. 
The men's golf team will play on Oct 2-3 in the Cateechee Fall Invitational in Hartwell, Ga. hosted by Erskine College.