Fall is officially in season. With the leaves changing colors and pumpkins popping up everywhere, a variety of fall-themed drinks have started to appear on menus across coffee shops in Dahlonega. 
Jethro's Coffee and Public House in downtown Dahlonega has officially rolled out its 2023 "Flavors of Fall." The menu features drinks with unique names such as "feels like home" and "drive all night" with flavors inspired by pumpkin pie and caramel apple.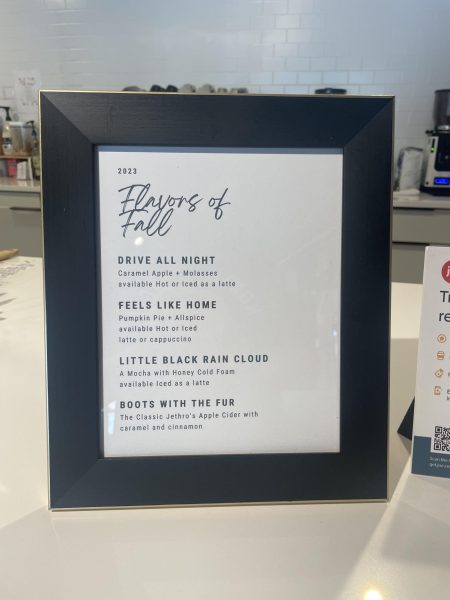 Canopy + the Roots is offering customers a seasonal menu of fall-themed oat milk lattes with flavors featuring cinnamon bark, pomegranate and nutmeg. Canopy also has new nitro cold brews for the fall: maple vanilla chai and baked cinnamon apple. 
Myles Lyng, a barista at Canopy, said that UNG students have been very interested in the new coffees. 
"We've had a lot of people inquire about our fall flavors," Lyng said. "More people have been ordering these over our normal menu." 
Lyng also said that Canopy just unveiled pumpkin spice bread along with fall coffee flavors, and a pumpkin spice cold brew will be released soon.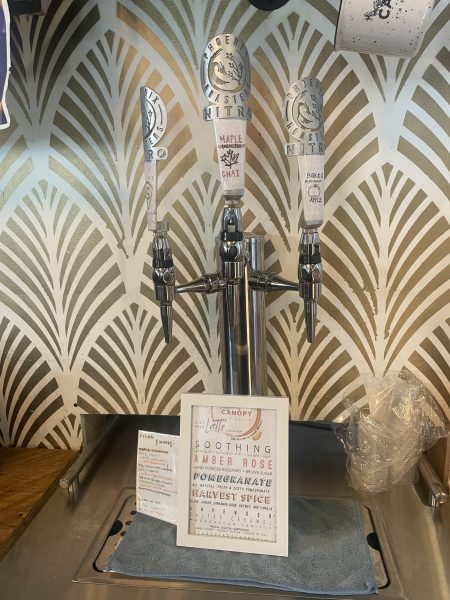 Dahlonega's Starbucks has rolled out its popular pumpkin spice latte as well as other pumpkin spice and apple crisp flavored drinks, both hot and iced.
Madilynn Jordan, junior psychology major, said she goes to Starbucks almost every day, and she has seen an uptick in customers recently.
"I've noticed the Starbucks on campus has been busier, maybe because 0f the new drinks," Jordan said. "I was personally super excited for the pumpkin spice latte to come back."