Being a first-generation student comes with its own set of challenges. From wanting to succeed and create a future for yourself but having the lingering thought in your head – you do not deserve it.
First-generation students often feel guilt about the opportunities available because their parents never had access to them. There is also an urge to satisfy everyone in their families and communities since they are the first in their families to attend higher education. 
Many students make up for that guilt by being motivated and determined to make a name for themselves and not letting their parents' sacrifices be in vain. They also play a role in breaking down barriers for other low-income and marginalized students.
Fatima Santillan, a UNG third-year majoring in political science pre-law, is taking the initiative to change the negative aspect of this mindset and letting it be a blessing towards her future, not a burden.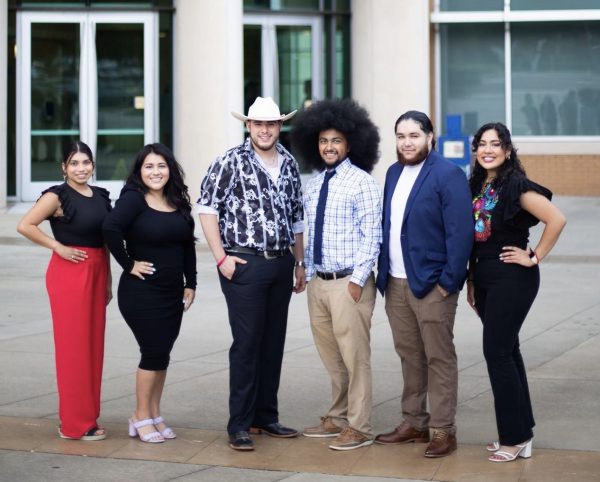 On Sept. 8, Santillan and five other students were recipients of the IME Becas Scholarship, a scholarship funded by the Mexican Consulate that grants students of Mexican or Hispanic descent money for school. The scholarship awards students active in school and working towards Hispanic causes.
She describes the hard-ship of being a first-generation student, from not knowing an ounce of English stepping into a classroom, feeling guilty about opportunities available and knowing your parents left their homeland to create a better future for their children.
Her parents immigrated to the United States 26 years ago, and from a young age, she remembers knowing her role to succeed academically. She recognized that she was here because her parents wanted her to have a better future than they did. 
"
Pónganse las pilas, we got work to do!
— Fatima Santillan
"They would always tell me to do what they couldn't do because they came to this country for us to do it," she said. 
Growing up, she was an overachiever. She wanted to do everything and take advantage of the opportunities available.
During her first year of high school, she went to the counselor's office to discuss her future college plans, listing out schools she wanted to attend, from the University of Georgia to Harvard.
However, her counselor rejected the idea and told her to think realistically. Santillan was shocked to hear her response, but instead of letting it get to her, she created a club to empower Hispanic students in a similar position.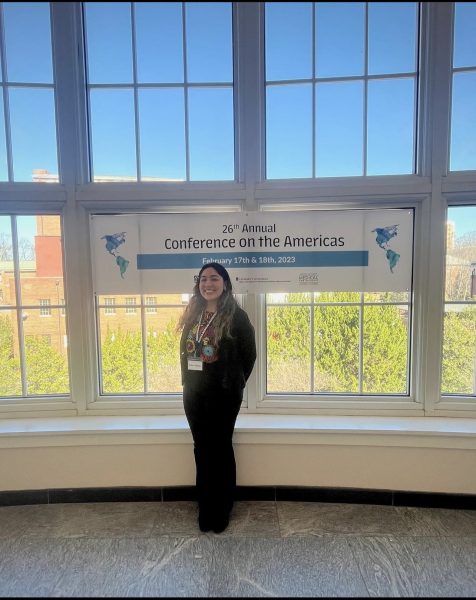 She created the "21st Century Leaders," a club to help first-generation students navigate through high school and on their way to college. 
She promoted the club around school and got to talk at the 271 Building headquarters in Atlanta, passing ideas to support the marginalized community around where she lived.
After graduating high school, Santillan kept the ball rolling in college. She is serving her second year as vice president of the Latino Student Association, an organization for Latino students to be seen and make their voices heard.
Through LSA, she is starting, "Dream Center," a dedicated space to help undocumented students apply for scholarships and support their journey through college.   
Despite her achievements, she still feels guilty about every milestone. 
"How is it fair that my parents couldn't get these opportunities and I did? I'm not the one that immigrated here, I'm not the one that walked barefoot through the sand, I was just born here," Santillan said.
There is not a day that goes by where she does not feel like an imposter, often thinking that her goals and accomplishments are not enough and that she can always do more.
Despite these emotions, her parents are proud of her accomplishments and remind her that she is amazing and is doing things they never have dreamed of.
"
Being first-generation often comes with a lot of guilt… but at least now, I can count my achievements and not feel guilty, but feel an immense amount of pride for being first
— Fatima Santillan, IME Becas Scholarship Recipient
She reminds herself that she is doing her best with her knowledge and that she is the trailblazer for future generations after her. 
As for what is next, Santillan plans to graduate with a bachelor's degree in political science and become an immigration attorney. She then plans to campaign around Gainesville for a representative or senate position, whatever it takes to get involved with the government. 
Even though she still gets hit with guilt, she advises students in similar positions to switch the meaning of being a first-generation student. 
"We always grew up hearing, 'you're still here despite having undocumented parents, despite you being first-generation, despite you not knowing everything,'" Santillan said. 
She advises students to start saying that they are not here despite all of these reason, they are here because of it. They made them stronger, not weaker.