On Thursday, Oct. 5, at around 6 p.m., students entered the University of North Georgia art building on the Gainesville Campus and were ready to put their brush onto a canvas. As one student modeled in front of the rest, the crowd painted away to the best of their ability.  
The UNG Art Collective, founded by Club President Courtney Day and Visual Arts Professor Dylan Weiler, hosts a weekly Paint Nights every Thursday at 6:30 p.m.  
The club has hosted these get-togethers since its conception in the fall of 2022 to cultivate an art community for students. 
On a typical Paint Night, a club member volunteers as a model for the others to paint. Day says this typically includes students, alumni and sometimes even professors. 
The chosen subject then stands or sits as a muse for the rest of the club.  
Hannah Hutkowski, a UNG junior and regular attendee, feels that there is a stark difference between the creative limits presented in her art classes and on Paint Nights. 
"Usually in class when we have a model, we are very limited when it comes to adding our creative flair, but here you can draw this person underwater next to SpongeBob's house." – Hannah Hutkowski, UNG junior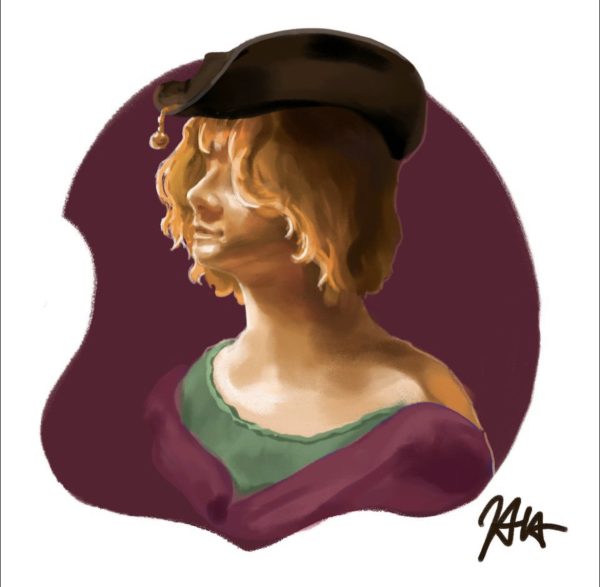 In addition, it is not frowned upon when guests break from the pack and do their own thing. On the contrary, the group encourages them to push their boundaries and tap into their potential. 
To Hutkowski, Paint Nights inspire her not to take art too seriously, helping her build confidence in her artistic abilities.
Furthermore, the collective welcomes visitors of any mastery level.
Kayleigh Riker, a UNG senior and board member, believes the meetings provide a very seasoned atmosphere, citing the more expert artists who attend regularly. 
"There are real artists practicing, so you really get the feeling of being in a professional art studio even if you're a beginner." – Kayleigh Riker, Collective Board Member and UNG senior 
As for anyone trying their hand at a canvas for the first time, the professionals are there to help, with Day and other collective members always excited to see new faces attending.
Riker credits a sense of togetherness that helps artists motivate each other, maestro or beginner. Artists can see each other as they progress and build each other up. 
Paint Nights are a way for people to meet up with acquaintances and friends and show each other what they can do. 
No matter your artistic skills, anyone can join and indulge in the judgement-free atmosphere. Day advises anyone coming for the first time to bring some art supplies.