For the past 13 years, Community Care and Share Inc., a nonprofit organization, has been hosting a Secret Santa Car show at the University of North Georgia's Gainesville campus. The show is free to attend. There are food tents located on site for spectators to purchase refreshments.
The Secret Santa Car Show provides a unique fundraising experience for spectators and car enthusiasts. The show features a variety of cars competing for the best model in 20 categories, as well as 26 special awards. Each car that registers and pays the $25 registration fee will receive one entry into the drawing for $2,000 held at the event.
Spectators can enter a different raffle. Tickets are sold on-site and enter patrons into a 50/50 drawing.
Clayton Wells, a spectator at the event, says "This is my first time coming, I was surprised at the turnout from people and how many cool cars there are."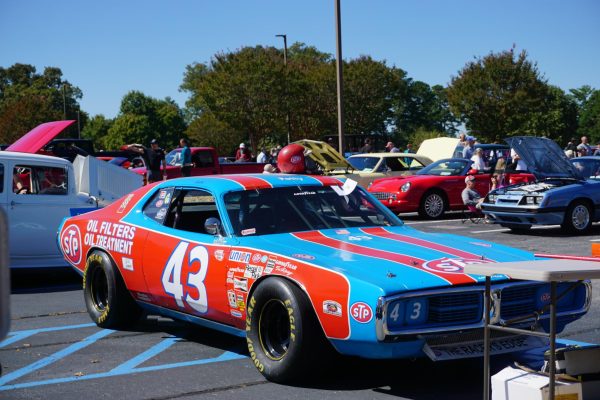 Art, a returning car enthusiast, has been coming to the event for the past few years. "I purchased the car for $300. The guy who owned it was going to scrap it for $75."
He fully finished the car in 2012 and did extensive work to ensure it was as close to Richard Petty's car as possible. "My wife printed out pictures and I measured the stripes and made a scale to transfer the image." Since then, Art has been taking his Richard Petty Tribute car to a range of different car shows and charity events and tries his best to make the Secret Santa Car Show each year.
This event is possible because of the numerous sponsors that step up and donate each year and car enthusiasts like Art who bridge the gap between charity and car shows.
Community Care and Share Inc. was founded in the 1980s on the premise of helping local families in need during the Christmas season. The first Secret Santa Car Show brought in $1,400 and was able to help a few children around the area. In 2011-2012, which was the last time the website updated its donation count, they raised over $65,000 for hundreds of children.
The donations and money earned from the event go to giving children items such as coats, socks, sweaters, pants, and age-appropriate toys for each eligible child. Community Care and Share Inc. welcomes donations sent to:
P.O. Box 1861
Oakwood, GA 30566
Community Care and Share Inc. can be contacted on their website:
http://www.communitycareandshareinc.com/contact.html
People can donate/ Get more information/ see postings for the 2023 Winners on the Secret Santa Car Show website:
http://www.secretsantacarshow.com