The Trail of Terror on Friendship Road in Buford is a renowned haunted attraction that delivers spine-tingling scares and an immersive Halloween experience. The trail has become an infamous favorite attraction of locals since its debut in 2018.
Venture through the Trail of Terror's dark and eerie forest, where meticulously designed sets transport visitors into a world of nightmares. From decrepit cabins to sinister graveyards, each scene is crafted to create an immersive and chilling experience. Mona Kia, one of the organizers of the event, said "The trail is over a mile long and the time it takes to make it through depends on how fast you run. We allow groups of 8 people at a time to make sure you get the best experience possible."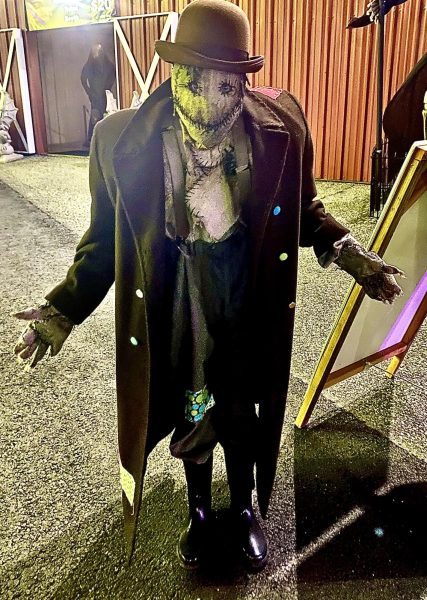 Cassandra Cooper said her family has attended this trail every year for three years now, "It's always a great show, the actors really go all out. I definitely recommend the fast pass because the lines can be really long."
The Trail of Terror boasts a dedicated team of actors and special effects artists who bring the scares to life. The creative mind behind The Trail of Terror is Matthew Miller, who also owns Matthew's & Co. Salon in Flowery Branch. When he created the trail over five years ago, he wanted to give his stylists a platform to exhibit their talents. The trail is open on Friday and Saturday nights, and Halloween night with gates opening at 7:30 p.m. until midnight. Tickets are $30 with a card and $25 for cash. There is a fast pass option that gets you to the front of the line for $60. And there is a live band featured on Saturday nights.
The House of Four Scythes Haunted Attraction sets its scene in an intricately detailed, abandoned tunnel leading to a manor crumbling after the fallout of a biochemical attack where only the undead remain. It gives a fresh take on a classic haunted house for those brave enough to enter its doors. The haunt operates on the Cumming Fair Grounds in Forsyth County.
House of Four Scythes is open every night that the fair is in town, and then for two special event weekends after the fair closes from October 20-21 and 27-28. The tickets are $25 for general admission, and there is a fast pass option for an additional $20. Tickets for the event are a timed entry where guests will choose their tickets in a 30-minute available time slot, from 7 p.m. to 11 p.m.
"We love our jump scares, and there are terrible clowns with chainsaws. It usually takes about 30 to 40 minutes to get through the entire tour," said Dee Hambly, an event coordinator. Hambly said the House of Four Scythes is a non-profit event that benefits Relay for Life and The American Cancer Society, as well as many other local foundations. It is built and operated by volunteers who were able to give back over $50,000 to local charities last year. Bailey Johnson and Audrey Smith say they were terrified and would definitely recommend House of Four Scythes. "The guy with the chainsaw really surprised me, there was always something jumping out. Do not go alone," Smith said.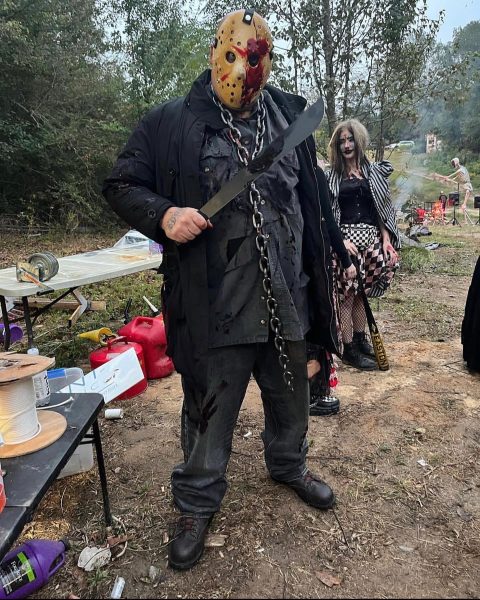 Neither of these haunts is recommended for children under 12 or those with certain medical conditions. Both events are outdoors and are open rain or shine. Tickets can be purchased online and are non-refundable.