Featured in news outlets such as the Rolling Stones, the Canadian-American indie rock group Mom Rock is coming to perform at Canopy + The Roots this weekend. 
According to their website, Mom Rock has been dubbed "America's #1 no-frills rock band."
Mom Rock has more than 7 million streams on Spotify and has released 4 EPs. The group has been slated to perform at festivals such as Music Midtown, Shaky Knees and Miles of Music. 
Curtis Heimburger, a member of Mom Rock, said that the band is dependable, flexible, and has an insatiable appetite for providing people with a good time.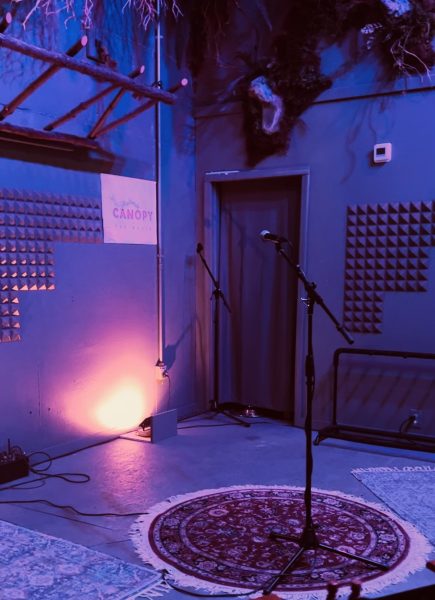 "A great space such as Canopy and the Roots needs a great band," Heimburger said. "And we hope we can rise to the occasion." 
Heimberger also said the band is very excited to play tracks from its new record, "Now That's What I Call Mom Rock," and he says they have a couple of covers up their sleeve they hope the audience will enjoy. 
Hollie Lytle, owner of Canopy + The Roots, said she is expecting a fantastic turnout for Mom Rock's show. 
"We are most looking forward to hearing them in an intimate setting, up close and personal, and hearing the stories behind the songs," Lytle said. 
The show will be Saturday, Oct. 21, at 7:30 p.m. General admission tickets are $18 before taxes and fees and can be purchased here.