As the fall weather sets in and Halloween nears, thrill-seekers travel to Stone Mountain for the yearly Netherworld Haunted House. 
Netherworld is a walk-through haunted house with live actors and special effects aiming to give visitors a jump scare. It has a reputation for being one of the scariest haunted houses in the nation. Last year, USA Today ranked Netherworld as the 10th best-haunted attraction in the country. 
Drayton McGinnis, sophomore biochemistry major, said, "Halloween has always been my favorite holiday. Luckily, my roommate, Jackson, has a birthday on the 29th, and it only felt necessary to surprise him and take him to Netherworld."
Jackson Parham, Drayton's roommate and a sophomore nursing major, said, "It was one of the best birthdays that I've ever had. Netherworld was so cool with the costumes and I was on the floor the whole time in [the haunted house] because everything was so scary."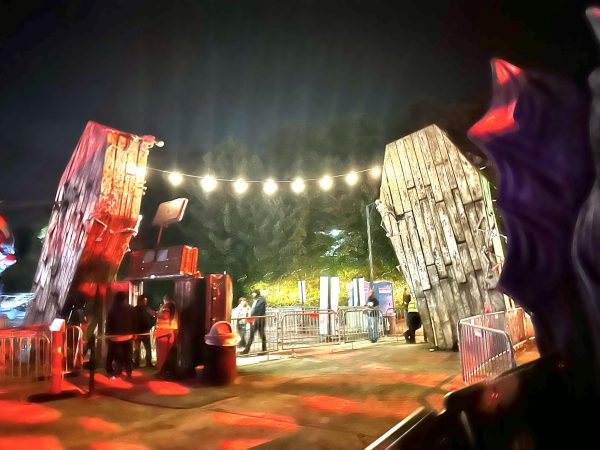 Netherworld also has a median area where visitors can get food and look at all of the other attractions. Dagan Harrell, a sophomore engineering major, said the median area was one of his favorite parts. "They had this extra haunted house after that was just as scary as the main one. The actors patrolling the area interacting were hilarious, and the foam room was super fun." 
The official Netherworld website says they are open every night until Halloween. Regular walk-up general admission tickets are $30 per person and speed passes are $50 per person.