A new campus initiative from Career Services is helping Nighthawks look their best for free. 
Nigel's Closet, which opened this semester on the University of North Georgia's Gainesville and Dahlonega campuses, is a treasure-trove of business clothing like suits, dresses, blouses, shoes and more. Students with professional obligations like an interview or career fair can take the clothing at no cost and keep it forever.
Appointments are available on Monday through Thursday from 9 a.m. to 3:30 p.m. via UNG Connect or by walk-in at Career Services. Like the other benefits offered by the office, access to Nigel's Closet is being extended to alumni. Those who have already graduated are welcome to take items for their needs as well.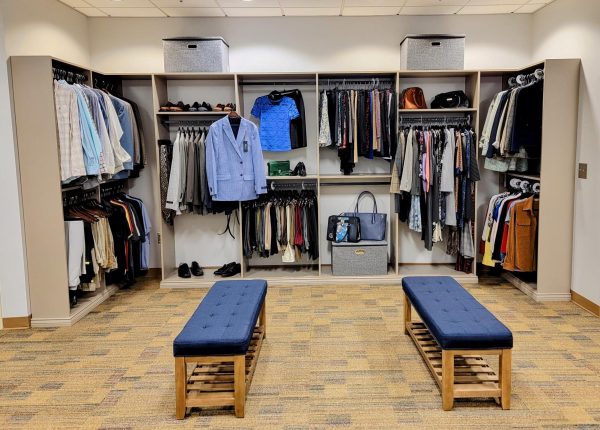 The Gainesville campus has a dedicated room for the clothes in the student center, while UNG Dahlonega recently finished a permanent closet installation within the Career Services office. A variety of styles are available between both campuses, and professional guidance is available upon request.
"If they have any sort of questions on how any of these clothes should be worn, we're happy to help with that," Career Services Administrative Assistant Ashla Viera said.
Starting Nigel's Closet was on the department's wish list for years, according to Career Services Assistant Director Lisa Walker. A breakthrough came this past summer when the Associated Credit Union (ACU) donated clothing and resources to help get the project off the ground. An additional donation to the Dahlonega campus enabled them to build the closet installation.
"
Several big universities across the country have successfully created and maintained career closets for their students and we wanted to do something similar for UNG students
— Lisa Walker, Assistant Director of Career Services.
Faculty and staff have also contributed to the initiative from their own wardrobes. Those who have clean, professional clothing they no longer need may consider offering it to Nigel's Closet. Donations count as a tax write-off and can be made by contacting the Career Services office.
"The clothing would just have to be in pretty good condition, like no tears or rips," Viera said.
Once students are well-fitted, they may consider taking advantage of the office's other services. Viera says that resume help remains the most popular appointment type, but mock interviews, career fairs, internship planning and grad school help are also staples of the office. 
The resume specialists are trained to help students stand out in a stack of applications, while the mock interview can be tailored to a student's specific profession for a realistic experience meant to build confidence and prepare them.
Nighthawks also get free access to the virtual job board site Handshake which can directly connect them to employers. Walker says it is important for students to get involved early so they can get a jump start on their career once they graduate.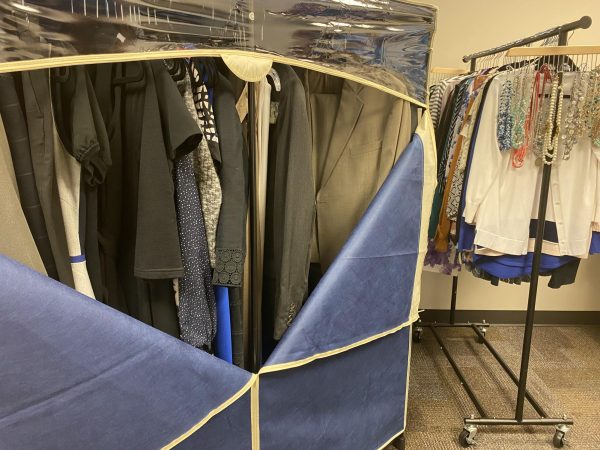 "It is important for students to understand that waiting until their senior year to begin preparing for their job search can put them at a disadvantage," Walker said. "By starting early, students can develop the skills and experience necessary to be the best candidate for their desired position."
Visit the office of Career Services for more information on services and benefits offered to Nighthawks, past and present.