Around 1.3 billion pounds of pumpkins end up in trashcans around the country every year where they rot and ferment in local landfills. To help bring awareness to this problem the Students for Environmental Awareness held an event to teach students how to give old pumpkins a new purpose and keep them out of the trash and local landfills.
"The most important thing someone can do as far helping the environment is voting," said SEA Club President Mariam Rezai. "Vote locally and nationally for candidates who want to legislate for more environmental protections".
Landfills are designed to store waste rather than decompose material. Disposing of pumpkins in landfills creates oxygen-deficient environments. When organic matter like pumpkins breaks down in these conditions they produce methane, a potent greenhouse gas that contributes to climate change.
Equipping landfills with methane capture systems can mitigate the issue by trapping this harmful gas and converting it to energy and yet these systems are not universally adopted. Economic and regulatory challenges often hinder the implementation of these systems. Voting for officials who prioritize and legislate the expansion of such environmental technologies is crucial. Such systems help minimize the ecological footprint from these harmful gases.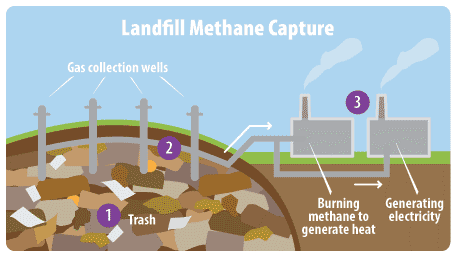 Composting emerged as an effective method for converting discarded pumpkins into nutrient-rich soil, which can foster new plant growth and help reduce household food waste throughout the year. Those without personal compost systems are encouraged to contribute their pumpkins to local community gardens. Alternatively, starting a home compost pile can significantly reduce one's organic waste footprint.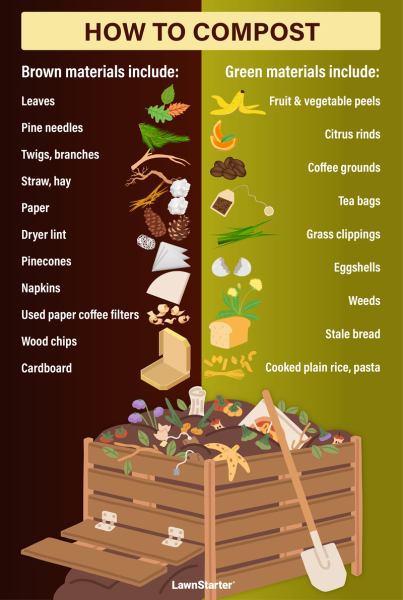 "Rather than throwing away your pumpkins, you can transform them into a bird feeder or a bird bath," Rezai said. "This creates a natural, eco-friendly food source for birds during the colder months when sustenance is hard to come by".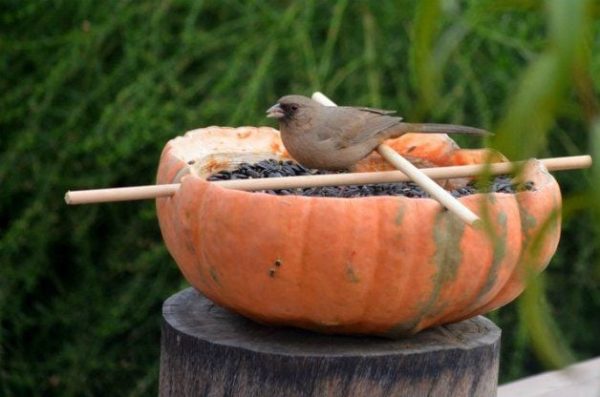 Pumpkins are also good for eating. A single cup of cooked pumpkin packs more than 200% of the recommended daily intake of vitamin A, along with significant amounts of vitamin C and potassium. The culinary inclined could roast seeds, make soups or create homemade pumpkin puree.
Local wildlife also stands to benefit from up-cycling pumpkins. By removing any paint, wax, markers and cutting it into sectioned pieces, pumpkins can be safely offered to squirrels, birds and even larger mammals like deer. This not only supports local fauna but also contributes to the broader effort of reducing waste. Keep in mind that simply leaving old jack-o-lanterns in yards for local wild animals to find may also entice them to come back later. Consider taking the pumpkins to the woods for them rather than attracting feral animals into urban areas.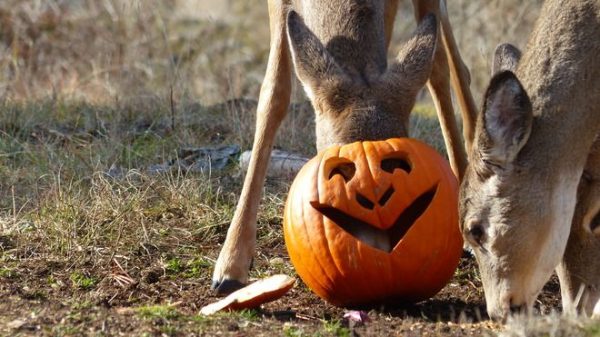 Pumpkins can be donated to farms and zoos where they serve as feed for animals. Prospective donors should contact local establishments to confirm their acceptance of pumpkin donations. The website Pumpkins for Pigs assists individuals in finding donation sites for their pumpkins.
The Environmentalist Club's event challenged students to reconsider their approach to pumpkin disposal while encouraging eco-friendly habits. By engaging in a few simple actions, students have the opportunity to reduce the environmental impact of post-Halloween pumpkins and contribute to the advancement of a more sustainable world today and for future generations.