Running away from your past seems easy: pick a new town, job, and friends. Even change your personality by either developing a new sense of humor or hobby and perhaps the old you will start to die off.
The past has a way of not being able to stay hidden. As a result, something will slip up often when you least expect it. Old habits die hard, especially for Joe Goldberg.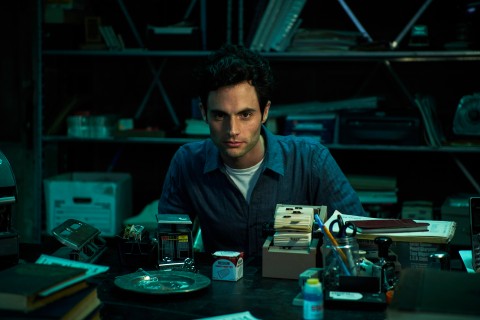 Joe played by Penn Badgley, is the main character for Netflix's hit series YOU. With the release of season three, Joe is learning to become a better version of himself; he has made many mistakes, even deadly ones.  
Joe is a man who believes in love so much he is willing to sacrifice everything to get the girl. In his mind, he only wants to make her life easier, so if someone is ever causing her trouble, instead of talking it out like adults, it's more like murdering it out.
Plain and simple, Joe is a stalker and a murderer, not typical traits we seek out in a partner. However, he finally meets someone who truly understands him—even his darkest side: Love Quinn, played by Victoria Pedretti.  
Love is a personal chef who catches Joe's heart, and he finally understands what it means to be genuinely in love. No hidden secrets, no games, love at its purest form. 
At the end of season two, Love is revealed to be a serial killer. When Joe finds out he thinks there is something wrong with her because in Joe's mind, what rational human would ever want to kill someone. 
He questions how he can be with someone so crazy and evil. Then, just as he is about to kill her, we find out she's pregnant. 
So Joe does what's necessary: he marries the girl and moves to the safest neighborhood in California, Madre Linda, a town with no secrets. 
As Joe explores the wonders of parenthood, he is disappointed because he thought it would be moments of pure bliss, but it turns out to be like "Groundhog Day" written by Jean-Paul Sartre. 
He feels no connection with his baby- Henry, a.k.a Forty. As a result, it becomes difficult for him to embrace the love he has for his son.
Being stuck at home for Joe is becoming a nightmare until he sees his lovely neighbor next door, Natalie, both in a loveless marriage. 
Joe, being Joe, grabs his blue cap and Henry for some daily stalking. Or, in his mind getting to know who YOU are, Natalie.  
He wonders if she is the one who will save him from his marriage and make him a better man, even a better father. Then, finally, create the perfect family. 
What happens when Joe meets Natalie? Or when Love meets Natalie? Watch season three to find out.