Gainesville is home to 40,000 residents, and with the growth in population and construction, the city is on track to resemble Atlanta.
Some cannot keep up with the fast-paced environment, with 149 individuals in the community experiencing homelessness. As the community expands, the number of homeless individuals will follow. According to the Georgia Recorder, rural and suburban counties have a 13% increase in homeless populations.
The pandemic brought chaos and destruction, with individuals losing their jobs, homes, and a sense of purpose, causing a negative spiral. As a result, the Atlanta Mission has seen an increase in alcohol, drug addiction, overdose, and suicide.
COVID-19 changed the world and how it operates, causing people to adapt or get left behind, and in America, many were overlooked. According to the National Alliance to End Homelessness, their 2021 edition covers statistics before the pandemic. The Alliance states they will not have an updated report of how COVID affected the American population until late 2022 or early 2023, so it becomes difficult to realize the graveness of the situation.
In January 2020, there were 580,466 people experiencing homelessness in the U.S. They report that males are the population most at risk, making up 70% of the homeless population. Before the pandemic, Georgia saw a decline in homelessness by 48%. Compared to 2008, when the market crash hit, there were 19,000 people without shelter. However, these facts are not current, and there could be a shift in the latest year.
A negative stigma is attached to being homeless; they are viewed as beggars without any will to work. However, they are just members of the community experiencing a difficult time in their life.
Amanda Ives is a Facilities Manager at a local shelter, My Sister's Place. She said, "Many of the people who come through are women who have college educations — women who have degrees. We have had Bachelor's and Master's degrees, even nurses."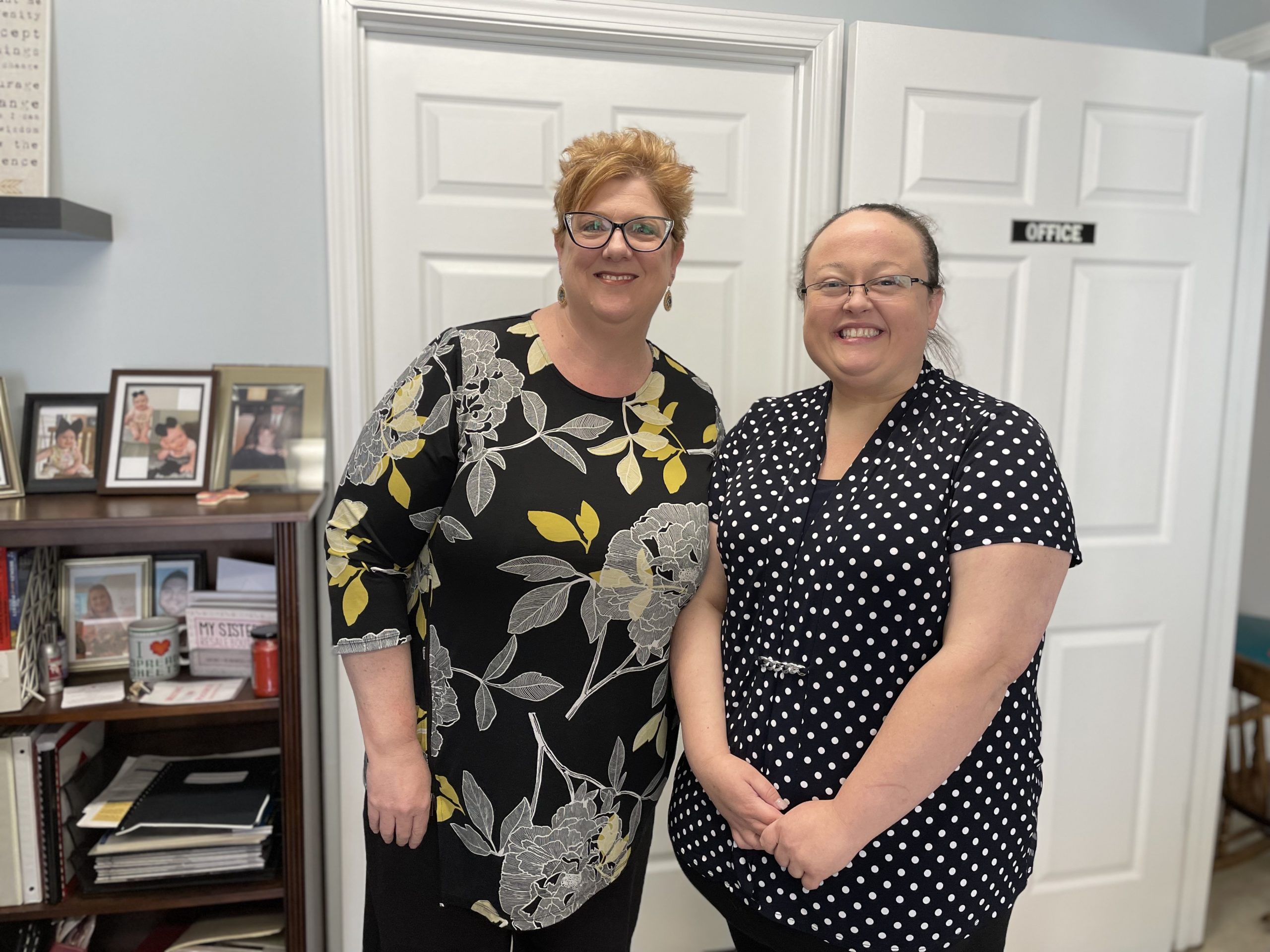 Some have stable jobs but cannot find a place to stay in the current housing market. Others may not be able to find or keep a job because of transportation or child-care issues. Every case is different. Gainesville has new houses, apartments, restaurants, and retail shops being built in heavy traffic areas. Unfortunately, it is nearly impossible for an individual trying to find housing and obtain affordable rates.
The new Solis Complex near the square is five minutes away from a school and has two beds and two baths for $1,890 a month. The price does not sound bad for some, but as a single parent trying to balance rent, car payments, electricity, and food, the strain is unbearable.
This creates a snowball effect for many individuals where one thing goes wrong, and suddenly they have nowhere to stay.
However, My Sister's Place, a local shelter focused on helping women in the community, offers a 90-day program that focuses on rebuilding their finances and lives. The shelter was created in 2000, where the founder would visit the square and help people get food and provide 18 beds for those in need.
Executive Director, Jennifer Bero, said they want to help people in the community.
"Homelessness is a trauma for them and for the kids. Any kind of trauma affects the brain… and if we can give them a place where they can get their bearings and relieve them of that trauma, it will help them find their path again."- Jennifer Bero.
The shelter practices job skills by creating resumes and preparing for interviews. Ives said they serve 50 individuals each year. For each person, the shelter spends $950 a month. In addition, the shelter works heavily on donations from the community by dropping off food or donating services such as hair cuts and nails.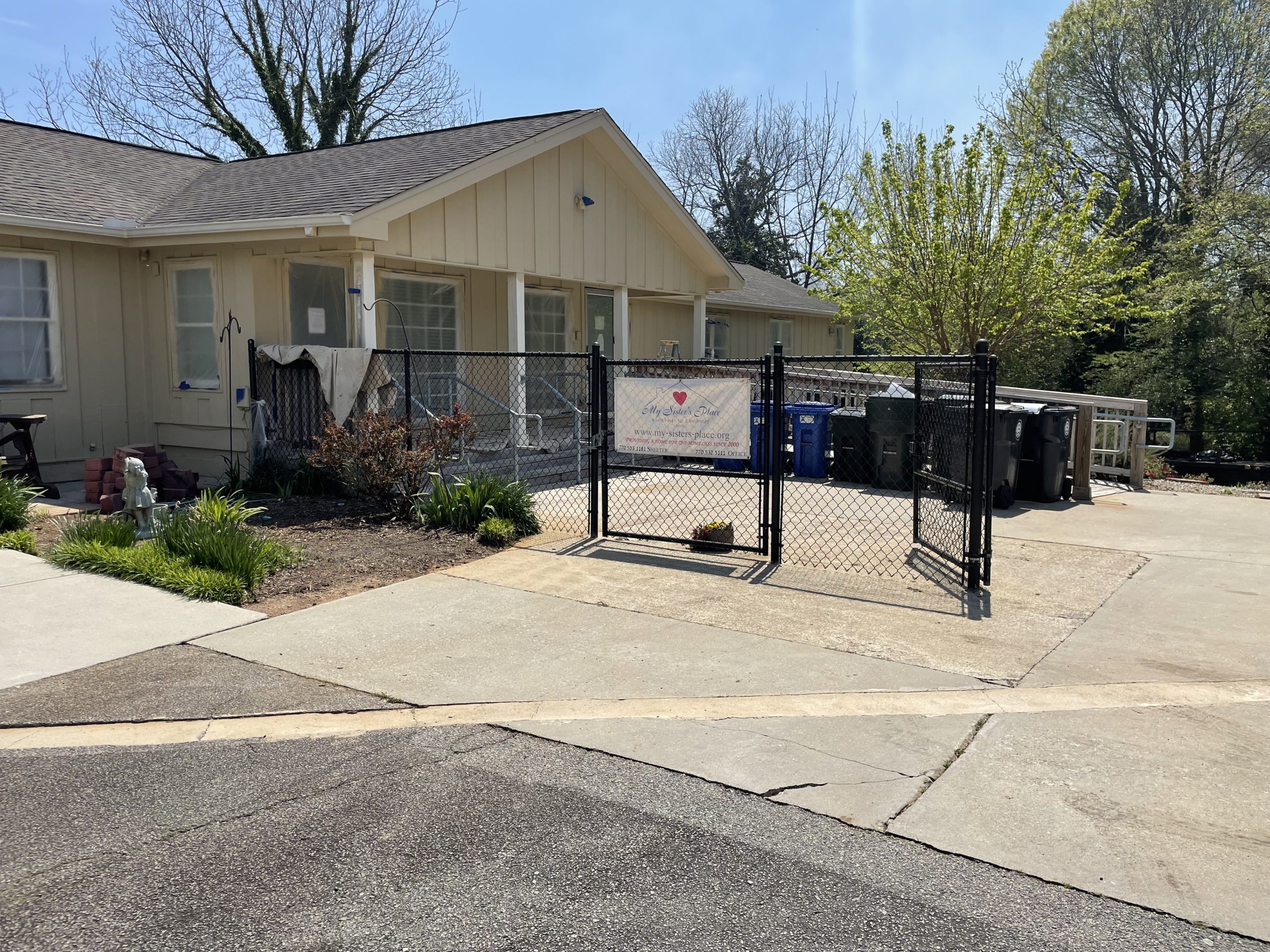 Resident Jennifer Pace reveals her struggle with being homeless. Pace made her first million at 40-years-old as the Vice President of an oil group. She would present Ted Talks for Atlanta business and be in charge of multiple accounts.
Pace left her husband for personal reasons, where she first started staying in five-star hotels that went from four to three, and then her car. Leaving her ex-husband made Pace financially unstable because she had to sell her home in Buckhead and pay off his debt, making her funds depreciate rapidly.
"When you don't know where you are laying your head at night, everything else is irrelevant because you spent your whole day, your morning and afternoon wondering where you are going to sleep," said Pace.
She says homelessness can happen to anybody. Pace has been homeless for two years, and throughout her journey, it was challenging for her to build up the courage to visit a shelter because she realized her life came to this point. Her 90 days are approaching at the shelter, and Pace is worried about her next move. She is having trouble finding a steady job, and she thinks that since her resume is so dynamic, no one wants to hire her.
Pace has walked all over Gainesville and applied to warehouses, restaurants, and hotels. She visits staffing agencies with no luck. The hardest thing for Pace is the lack of transportation, limiting her ability because the WEGO buses in Gainesville only run at specific times that aren't compatible with work schedules. Every day, she tries to create a better situation for herself.
"Too many people in America are one paycheck, one moment, or one incident away from this happening to them, and it is way worse when you have a family."- Jennifer Pace
Homeless individuals also grapple with landlords and apartments not taking their Housing Choice Voucher Program, formerly known as Section 8. This is assisted rent, and landlords don't take the vouchers because they can ask for more money from the community.
The current market creates a cycle of upcharging and leaving people on the streets. If apartments do take vouchers, they are put on a waitlist which can take several years before they are possibly accepted.
Members of the community can also visit Good News at Noon. This ministry shelter, located on Davis St., is open to men. The shelter partners with churches, businesses, and families, offering 16 beds. Both men and women can access showers, toiletries, and clothing.
For individuals struggling to find a meal to eat, contact Georgia Mountain Food Bank. They work with multiple agencies to help provide meals to low-income families or individuals. There is a food request form on their website that allows users to place an online order. The request is processed, and people have it delivered or picked up.
The food bank partners with 39 agencies to provide an average of 285,676 meals a month in Hall County.
There are also on-campus food pantries located in Gainesville, Oconee, Blue Ridge, and Dahlonega for UNG students. All a student needs is their UNG ID card, and the school will sit down with them and have a short interview with a Service Learning Student or volunteer. This allows the school to take notes on the specific food the student needs and how they can help them stock up.
Not having a place to stay is traumatic, and no individual should ever experience it. Gainesville is a strong community that prides itself on hospitality. As a community, helping those in need doesn't have to cost anything by volunteering or being a mentor. Everyone experiences hard times, but thankfully, Gainesville has many helping hands who are willing to provide assistance to those struggling.
Homeless Shelters In Gainesville:
My Sister's Place: (770) 532-5111
Good News at Noon: (770) 503-1366
Gainesville Baptist Mission: (770) 287-9700
Volunteer Coordinator for My Sisters Place
Luane Thomson- (678)-521-6643
 Georgia Mountain Food Bank
Lydia Johnson at 770-534-4111 
Georgia Mountain Food Bank Pantries Location
Chestnut Mountain Baptist Church 
Covenant Connections Church
Community Food Pantry  
Evangel Assembly of God – Evangel Food Pantry – Bilingual
Good Samaritan Food Bank – Bilingual
Family Promise Family Food Market
Hopewell Baptist Church 
Rescate 2000  – Bilingual
South Hall Community Food Pantry
UNG Food Pantry
Dahlonega: Historic Vickery House/  706-864-1444
Blue Ridge: Student Success Center/ [email protected]
Gainesville: Student Center room 341/ [email protected]
Oconee: Bishop Hall