UNG Student Paints Outside the Lines
Art has always a big part in Kayleigh Riker's  life, influencing her journey as a painter. She is able to construct the way she sees herself and life through the strokes of her paint brush. Riker started painting when she was in elementary school and expresses herself by making art. 
"After learning more about other career options, I came to the conclusion that the Lord's plan for me was art."- Kayleigh Riker, UNG Senior Majoring in Bachelor of Fine Arts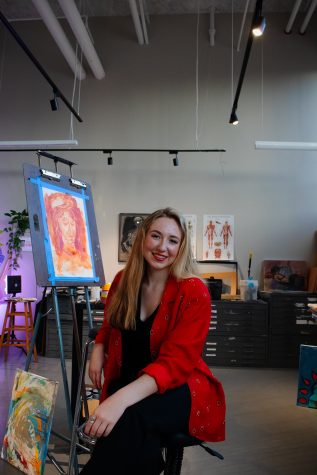 Riker says, "I spend 10 plus hours painting and drawing a week". Other than spending her time with her family and her classes, she focuses on her small business.
Her small business includes her doing freelancing jobs relating to painting. The amount of commissions depends on the time of the year and the client flow. The prices of her commissions can vary by the content of what the client wants. "Currently, I am working on my biggest commission I have gotten with 10 paintings," she says.
Riker paints abstract paintings using fun colors and shapes from nature with acrylic paint. She says, "In my abstract paintings, I typically begin without a plan, and everything works out." She continues to say, "I work really fast and start out by making a lot of colors ready to go. Then I add mini layers and shapes to create a final product." 
Riker has highlighted her paintings in three festivals and at the University of North Georgia. She took part in the Braselton Art and Antique Festival in October 2021, April 2021, and April 2022. Each artist or vendor has a large tent where they advertise all their specialty items. The festival last three days with over 350 visitors attending.  
This past August, Riker did two big paintings a few weeks after getting back from a mission trip to Utah. "I didn't do a lot of artwork over the summer, so I had pint up creativity. When I got back home, I had much to express with what I learned spiritually and what I saw in the beautiful landscape," the artist said. 
She hopes to excel in her art, and share her passions with others through her work.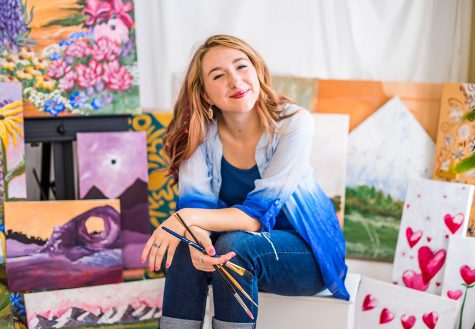 View Comments(1)
Your donation will support the student journalists of University of North Georgia. Your contribution will allow us to purchase equipment and cover our annual website hosting costs.
About the Contributor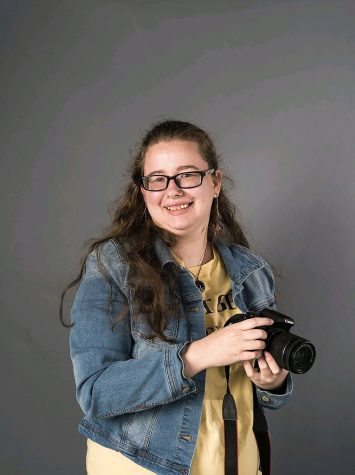 Rebecca Ansley, Staff Editor
My name is Rebecca Ansley, and I am located on the Gainesville campus. I am a junior majoring in Communications with concentration in Multimedia Journalism....