Accepting the Ink: Tattoos in the Workplace
"Thirty-six percent of Americans between the age of 18 and 29 have at least one tattoo," says historyoftattoos.net.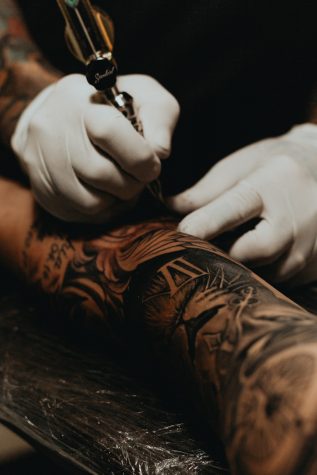 With the rise in popularity of tattoos among current college students, the question arises of whether tattoos are being increasingly accepted in the workplace. 
"Once frowned upon in some offices, visible tattoos, casual attire and non-traditional hair colors are now more acceptable," says a press release by the Robert Haf company in 2019. The press release also states that "nearly all senior managers surveyed (91%) said organizations have loosened up over the past decade."
Foul language, pets in the office, and the displaying of political signs are still disapproved of, however, one-third of the companies surveyed said that they see no problem with employees having visible tattoos.
"Workplace policies today are designed to attract and retain employees, and that often means they're more relaxed," said Mike Steinitz, executive director of Accountemps. Although there are still unwritten rules for certain jobs, the study done by the Robert Haf company shows that many employers and companies have loosened the standards on tattoos in the workplace to accommodate the younger generation of workers.
Although the attitude towards tattoos in the workplace is changing in a more positive light, it is still "important to be respectful of others and ensure your actions don't cause a distraction or compromise your professional reputation," reminds Steinitz.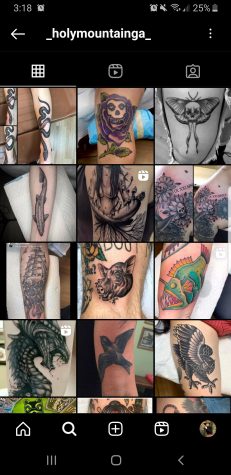 Sam Bryan, an employee of Holy Mountain Tattoo in Dahlonega, Georgia, suggests that individuals "stick to the limitations of the job" when getting tattoos.
Holy Mountain Tattoo sees a variety of customers from teachers, nurses, military, and even council members from the chamber of commerce in Dahlonega. Bryan says that tattoos are definitely more accepted now than they have been in the past.
Lily Donley, a sophomore kinesiology major, says that she has only encountered a problem with her tattoos at one workplace – a custard shop. She says that people have commented that she will have a hard time finding a job, but she has found that most of these people are generally closed-minded. 
Donley says that if the tattoos stand out, then the person could be met with disapproval. "When it's' not a part of everybody and draws attention to you, then it can be looked down on," she says. 
"I've worked with people who are 80 who haven't had problems with it [tattoos]."- Lilly Donley, UNG Student.
"The stereotype might be why people with tattoos work harder," says Donley, these people don't let the stereotype of tattoos dictate how they interact with the world."
Leave a Comment
Your donation will support the student journalists of University of North Georgia. Your contribution will allow us to purchase equipment and cover our annual website hosting costs.
About the Contributor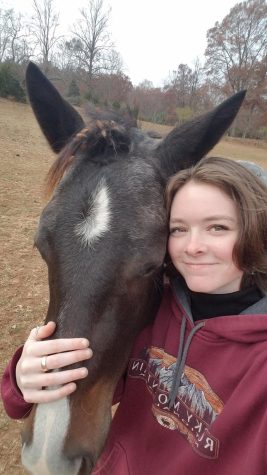 Mackenzie Anderson, Staff Writer
Hi! My  name is Mackenzie! I am a sophomore from the Dahlonega campus. I am getting my degree in Communications with a minor in Spanish. My favorite part...