Rowing Into the Sunrise
The University of North Georgia has many sports teams, some less known than others. The rowing team is among that group. Their mission is to win nationals while having fun, growing as a team and building their knowledge of the sport.
The UNG Rowing team meets five days a week with practice starting at 6 a.m. During this time, they go out onto Lake Lanier and practice together. Something like this may seem like a hassle, but the bond the team shares makes it worth it.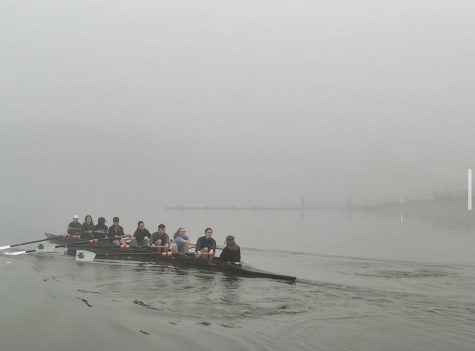 Sara Blair, a UNG sophomore, joined the team this semester. Being on the water is what she enjoys most and making memories is a part of that. She says, "I think just talking to everyone and laughing and joking in the boat during practice is my favorite."
"I love being on the water and watching the ducks and my fellow rowers coordinating together as a team," said Samantha Taylor, a UNG sophomore. A perk of having an early morning is being able to watch the sunrise with the team.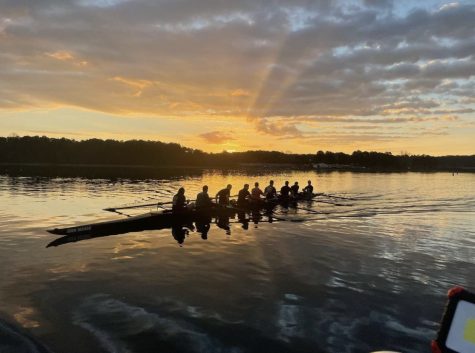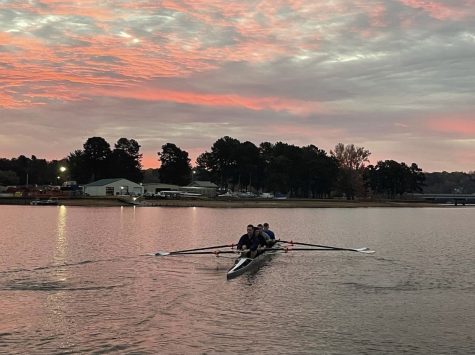 Rowing teams are split between women and men during the regattas, meaning competitions.  In the boat, there will be a coxswain and oarsmen/women. The coxswain leads and motivates the team. The UNG rowing team has two coxswains for the women's team and one for the men's team. Depending on the boat size, positions may change.
Taylor is one of the coxswains for the women's team. At first, she didn't know if she'd like it because she isn't a very loud and vocal person. However, she says, "this position has totally moved me out of my comfort zone and helped me build myself."
"It's important to have one voice to help organize carrying around the large boats and coordinate our rowing exercises and I am that one voice." – Samantha Taylor, Coxswain of UNG rowing team
According to Unionville Crew, there are two kinds of rowing involved: sculling and sweeping. In sculling, each rower has two 9.5 ft. oars and there is most likely no coxswain on board. In sweeping, each rower has one 12 ft. oar, and a coxswain may be on board depending on the size of the boat. Each boat in these two types of rowing is identified by numbers and has a specific name.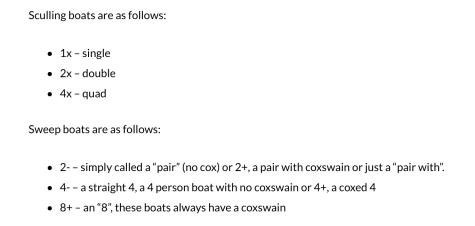 The boat size can make it harder for rowers to navigate. Josiah Okello, a UNG junior member, says, "Two-man sculling is harder than an 8-man sweep because you have two people balancing… Also, [it] moves way slower than an 8-man." While rowing, a stroke rate is between 24 to 30 strokes per minute. In racing, a stroke rate can go up to 36 per minute.
The American Collegiate Rowing Association National Championships are coming up on May 19-21. Helping in winning nationals is the reason Okello joined this team. According to him, teams will learn proper starting positions and increase the intensity of their practices while preparing for nationals.
The team is looking for members from any and all campuses to join in achieving the goal of winning nationals. If you're interested in joining, click here for more information.
Leave a Comment
Your donation will support the student journalists of University of North Georgia. Your contribution will allow us to purchase equipment and cover our annual website hosting costs.
About the Contributor
Trinity Cromwell, Staff Editor
Trinity is a Senior Staff Editor for the Vanguard. She is a Senior Communications major with a concentration in Multimedia Journalism. Celebrity drama...