Educate Yourself on What It Means to Be a Teacher
If you want to be an educator,  prepare for a heavy workload, busy schedule and lots of fun.
Corrine Moore, a junior middle grades education major says she has always been interested in education because her mom, who is a teacher, inspired her to pursue education. She reflects on the program saying her favorite memory would be "watching the light bulb go off inside a student's head when grasping the content."
Moore says, "Education was always my first choice and basically my only choice. I have not found another major that piques my interest." 
She thinks what could be changed about the program would be the weight of all the work they are expected to complete and balance other priorities. "I feel like the course work is really heavy alongside student teaching. We are expected to conduct various amounts of studies and collect data on students," says Moore.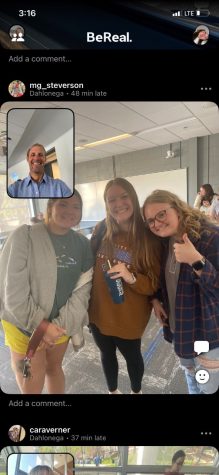 Scout Clark, a junior middle grades education major agrees with Moore, saying, "One of the most challenging parts of the program would definitely be time management and figuring out how to adapt to the different placements."
Clark says a day in the life of the placement program is a lot to take in, "We get there, then have a morning meeting and get right to work. There are lots of questions to answer and make sure we are on task."
Her favorite memory in the program would be meeting with her classmates inside her other classes where they then decompressed and shared their experiences with each other about their first semester in placements.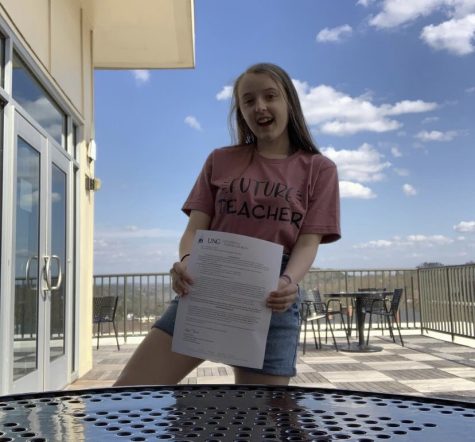 Katelyn Vincent, a senior elementary and special education major shares her experiences with the years of placement and co-teaching now under her belt.
She says, "I ultimately ended up becoming a teacher because of my love and passion for working with kids and seeing them grow." 
"I was between music education and elementary education at one point. Then, I got involved with working with students with special needs and decided that I would love to teach special education," says Vincent.
She says with the education program here at UNG, she has the opportunity to get a job and teach both elementary and special education. She says she has learned to "take every opportunity given to you and to and to go outside of your comfort zone because that's how you become a better teacher for your students. "
Johnny Kulik, a senior elementary and special education major says he has learned that teaching kindergarten is as hard as teaching fifth grade and each grade has a different way of being taught. He says, "I always loved to work with children and I chose education based on this. I also wanted to be a difference in someone's life and help them along the way."
Eli McAdams, a junior music education major says the reason he chose music education is that "I want to spread my passion, which is music to as many people as possible. In the past, I had bad music directors which directly impacted my love for music negatively, so I kind of want to improve this for future musicians everywhere."
He says he wishes the music education program would "focus more on finding professors that align with what we are being taught because right now we are doing the opposite and music is more free-form rather than curriculum based."
He says his goal since sixth grade has been to, "serve people who are younger than me by giving them a good education system and proper outlet to express themselves."
Leave a Comment
Your donation will support the student journalists of University of North Georgia. Your contribution will allow us to purchase equipment and cover our annual website hosting costs.