How Burnout Impacts Students
As finals season approaches, many students gain little motivation to study for their exams. They do not feel inspired to study the same way they did at the start of the semester.
Videos displaying #burntoutschool on social media allow students to share their experience and normalize how they feel. 
The main symptoms of burnout include a "lack of motivation and interest, impaired ability to focus, physical health issues, lack of creativity, and decreased academic performance."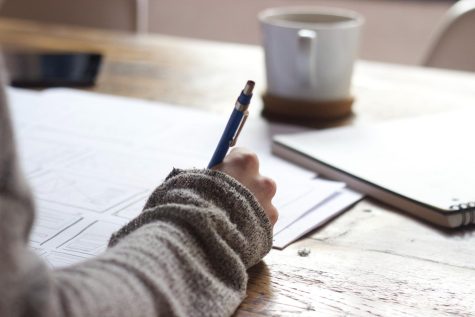 However, this is not the same as when someone gets tired from studying two hours a day. It is the culmination of weeks or months of studying or continuously working on the same project.  
While the World Health Center does not classify it as a medical condition, they consider it an occupational phenomenon, where it should affect a person's job, but not describe their life.
Some students rebuke that claim, stating that experiencing burnout in school impacts the way they view and go through life – drained.        
Andrea Lopez, a dual enrollment student at Lanier Tech, mentioned she felt burnout. 
Although she was told by her school and peers that she is a gifted student, she feels she cannot live up to those expectations. 
She is constantly tired and mentally drained from school and cannot understand why she feels like this.
"It felt like I was never doing enough. I would be anxious about my score being too low and that people would think I'm stupid." – Andrea Lopez, dual enrollment at Lanier Tech.
She experienced her first burnout during her sophomore year in high school. English assignments were piling up and she felt that it was too much compared to her other classes. 
No matter how hard she tried her "brain felt like mush." She recalls having difficulty concentrating, reading the same story 100 times, and still could not process what she was doing. 
A 2021 Boston University study found that "more than half of the 33,000 surveyed college students experienced anxiety or depression." And 83% of respondents said their mental health hurt their academic performance.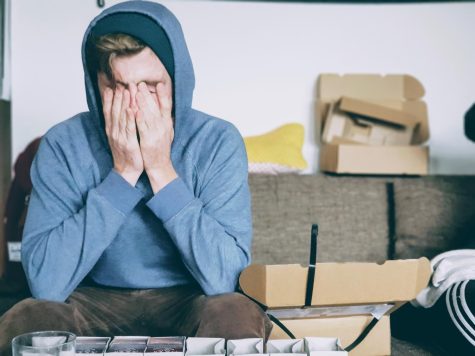 While some students struggle to keep up with the work, others have taken the time to step back and prioritize their mental health first. 
Gabriella Ponce, a freshman UNG psychology major, decided to leave school in the Spring of 2023, stating she felt the pressure of the work weigh her down. 
Although she took a gap year after graduating high school in 2021, she enrolled in college in the Fall of 2022. While she was happy to go back, "it felt as if I was in elementary school learning everything again." 
Feeling burnout at school impacted the way she saw life. She no longer felt passionate about her work, and the constant pressure of school made her prone to stress.
However, after seeing #burntoutschool on her timeline, she is delighted to see people experience what she is going through. 
"I am happy it's normalized because it doesn't make me feel like I'm a failure. It's like other people understand me, too" – Gabrielle Ponce, UNG psychology major.  
Although she had a stressful experience, she is optimistic about her future and plans to go back to school. She advises people in the same situation to care for their health, "move at your own pace and don't feel pressure."
As more stories are being published about feeling this way, many are taking to social media in ways to help.
Aligned Life Therapy, a compassion-based therapy for anxiety, self-esteem, and self-criticism, urges anyone feeling this way to ask for help, prioritize their health, and take a break.  
Lopez advises, "It's cheesy, and everyone says it, but all these struggles you're going through will have a good outcome in the future. Just remember to have faith and believe in yourself."
Leave a Comment
Your donation will support the student journalists of University of North Georgia. Your contribution will allow us to purchase equipment and cover our annual website hosting costs.
About the Contributor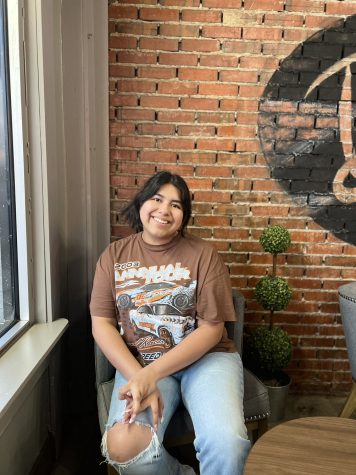 Adriana Hernandez, Staff Writer
Heyyy, I'm Adriana Hernandez! I'm currently a sophomore at UNG, majoring in communications. And the thing that really caught my attention with journalism...