Graduating Seniors: Are You Prepared for Your Careers?
Seniors, do you feel well prepared to start your career with the help of your college experience? Read from graduating seniors who give their pieces on the college experience at the University of North Georgia and preparation for adulthood.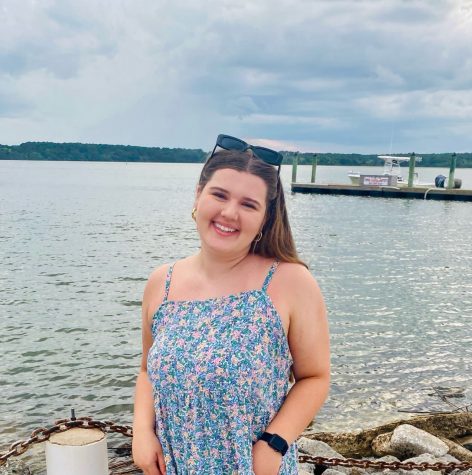 Natalie West, a senior digital marketing major says that she feels well prepared with the help of the courses she has taken at UNG for her next steps in life. She says, "I think that UNG has set me up well for success. The marketing, and specifically digital concentration prepares us so well for working."
West says that marketing students are well-trained and certified during their time here. "We get a lot of certifications for classes including platform certifications, Google Analytics 4 certified, and we also get specific SEO certifications."
West advises underclassmen to get connected in a UNG club or organization, "I have really enjoyed serving as a representative, Graphic Design Director, and Vice President in Nighthawks Entertainment for 3 years. I think it is so important to get involved because the leadership experience I have gotten has been great because I got involved. It is so important to have something to break up the stress of classes, and being involved helps you grow."
West concludes, "College flies by, so try to make the most of your time and try to get out of your comfort zone!"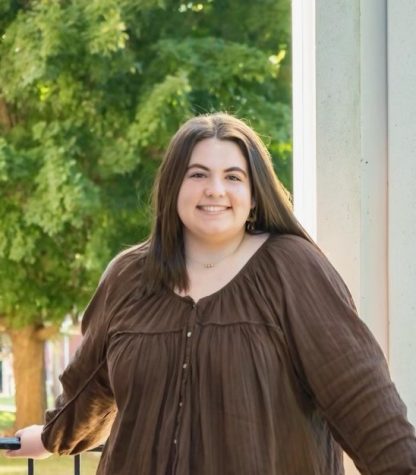 Loren Sullivan, a senior elementary and special education major says that you may change your mind about your major, but you just have to find what you are most passionate about here at UNG. She says, "I originally came to UNG as a business major but quickly realized that I had no interest or passion for that. Eventually, I learned about the ELE/SPED program here at UNG and decided to take the leap and change my major."
Sullivan believes she is well set up for her career. "Over your two years, you get to experience at seven different placements and settings so you really see a lot. Not only do I feel prepared for my own classroom next year but the College of Education helped me to be prepared to find my job and they conducted mock interviews with us so that we are thoroughly ready for the job hunting process."
Sullivan's best piece of advice for underclassmen would be to "surround yourself with a good group of friends."
She says, "Having a solid group of friends who I can rely on and have a good time with was really key in me making it through some of the more stressful and difficult moments in college."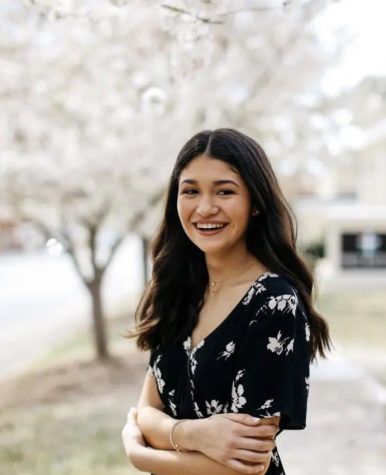 Sara Mobley, a senior Spanish major says your culture can influence your decision on your major. "I chose Spanish as my major going into my freshman year; at the time, I did not have a direction of what I wanted to do with it but growing up half-Mexican gave me a passion for the language and culture. Now, I have a minor in criminal justice and am interested in translation work."
Mobley says she feels well-prepared for adulthood because of her internship. "I interned this year in Lawrenceville with a nonprofit and I am so glad I decided to do that."
She recommends people intern when they are trying to figure out a career path because it "teaches you a lot of valuable skills to prepare for life after school."
Mobley got involved during her college career at Christ Family Church and attended the Baptist Collegiate Ministries.
She says, "It's because of the Spanish department that I feel like I have been very involved."
Mobley feels her Spanish professors have "done a great job guiding us and helping prepare us" and she is very grateful for them.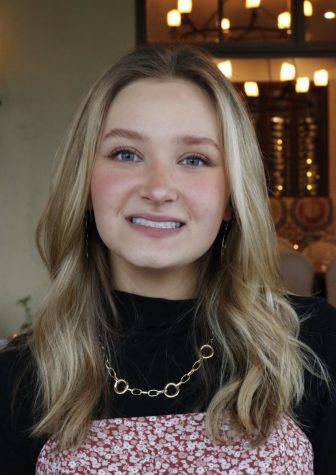 Gabby Skovran, a senior digital marketing major says the marketing field is diverse and interesting to her. "I love the constantly changing environment, I have found that marketing is the only field that will allow me to use psychology, math, storytelling, and sales all in one."
Skovran says for underclassmen to really feel prepared for the next steps is to reach out and get connected. "It is important to make the most of every opportunity. Get to know your professors and classmates. Join professional organizations and get connected with people on LinkedIn and Handshake early."
Skovran was a part of the following during her college career: American Marketing Association, the Student Government Association, and the Cottrell Ambassadors program.
Skovran tells underclassmen to not "be afraid of rejection. Put yourself out there as much as possible. Sometimes the best thing you can hear is a "no."
Skovran says to "make the most of the four years because it goes by too fast."
Leave a Comment
Your donation will support the student journalists of University of North Georgia. Your contribution will allow us to purchase equipment and cover our annual website hosting costs.