Boarshead Brigade Hosts First Military Ball Since 2018
Just as balls were the social event of the season during the 17th and 18th century, they still cause quite a stir on college campuses today. The University of North Georgia is no exception.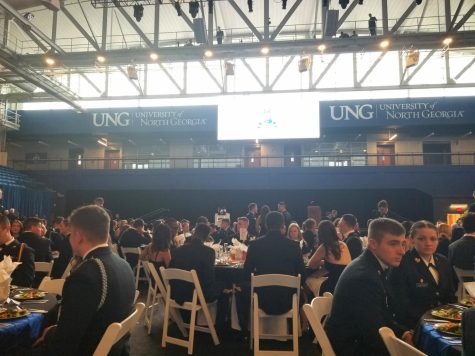 The UNG Corps of Cadets hosted its first military ball since 2018. None of the current seniors in the Corps had ever attended one before, so this year, commissioning cadets, juniors, seniors and their guests got to experience the military ball ceremony on April 21. Cadets and guests gathered outside the Convocation Center in Dahlonega.
Cadet Lieutenant Colonel Christian Brooks, a senior getting his degree in political science with a concentration in pre-law, organized the military ball despite never having been to one himself. Brooks said that he received guidance from Jennifer Lund who works with Aramark catering, Mary Owens with the Alumni House, and Eva Sanchez, the commandant's assistant. The three of them knew how other events at the university worked and helped put together the military ball.
The event was just like a regular military ball just with no drinking or dancing. The cadet military ball also did not have a receiving line. Receiving lines are customary when greeting high-profile guests, which is traditional in regular military balls. Colonel Matthews said that traditionally, a lamp would be lit to signal the time for drinking and smoking at the end of the ceremony.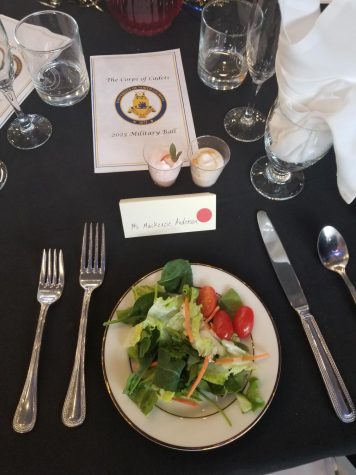 The evening was a time for cadets to experience the traditions and purposes of the military ball. 
One of the 50 tables, was empty and set up on stage to honor prisoners of war and missing soldiers.    
The evening also held a section for toasts where everyone drank to the United States and those that ensure our freedom. The last toast was to the ladies in the room. "I was definitely caught off guard, but I thought it was kind and gentlemanly," says Ginny Bealer, a sophomore UNG student getting her degree in kinesiology. Bealer was a guest at the ball. 
Dinner of steak or chicken, roasted potatoes and vegetables was served by Aramark catering. 
Colonel Patrick R. Willis, a UNG and Corps of Cadets alumni, gave a speech during the remarks as part of the ceremony. He talked about good leadership and encouraged the current cadets to rise up and lead well.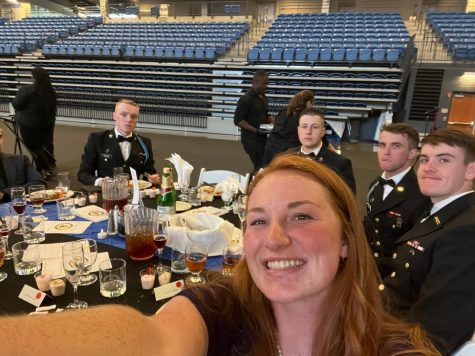 "Always be the leader that you want to be led by or that you want your children to be led by." – Colonel Patrick R. Willis. 
Claudia Kemp, a UNG sophomore majoring in interdisciplinary studies says that "It was interesting getting to go as a civilian and observe a military ceremony. I enjoyed socializing and learning more about my university."
"My favorite part was socializing with everyone," says Cadet Matthew Perrino. He says that what he would have done differently was include dancing.
"It is a military ball, not a military banquet." -Cadet Matthew Perrino.
Leave a Comment
Your donation will support the student journalists of University of North Georgia. Your contribution will allow us to purchase equipment and cover our annual website hosting costs.
About the Contributor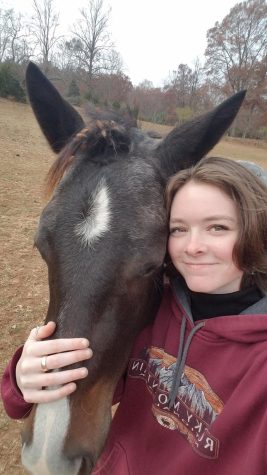 Mackenzie Anderson, Staff Writer
Hi! My  name is Mackenzie! I am a sophomore from the Dahlonega campus. I am getting my degree in Communications with a minor in Spanish. My favorite part...