UNG Brings Home It's Second Softball National Championship
Frost Stadium in Chattanooga played host to the 2023 NCAA Division II Softball Championships and Women's College World Series. North Georgia beat out Central Oklahoma and UT Tyler to advance to their third WCWS appearance in program history, where they would square off against Grand Valley State in a best-of-three series.
Tybee Denton would get the start for the Nighthawks in game one.
The first game of the series started with Grand Valley State putting up two runs in the top of the first. Lydia Goble doubled down the line, scoring Joanna Cirrincione all the way from first base. Goble advanced to third on the throw home and scored on a sacrifice fly by Morgan Wagner.
In the bottom of the first inning, North Georgia responded. Olivia Sinquefield singled knocking in Madi Perry and Sophie Mooney tying the game at two.
In the top of the second inning, the Lakers put another run on the board. Morgan Spicer led off with a double. Two outs later with Spicer on third, Liberti Fair recorded her 15th RBI of the season with an infield single. The Lakers held the 3-2 lead for the next few innings.
"Well Tybee (Denton) actually grabbed us in the circle, and said lets act like we are playing for a national championship… as a team we said she's right… and we changed our momentum."- Jolie Lester, talking about being down 3-2 going into the fifth inning
In the bottom of the fifth inning, North Georgia's bats got hot. The Nighthawks scored five runs, including a two-run homer from Mariah Wicker. The inning was set up by a fielding error, a hit batter, and another infield single. Sydney Blair came through with a triple to right field scoring two runs and capped off by Wicker's two-run dinger.
"I had been struggling with hitting all week and I just looked at Sophie Mooney, who is doing awesome this whole tournament and I was like what are you doing? Can you show me your swing again? She really helped me out a lot… well it really feels awesome thinking that I just completed a job for my team," said Wicker.
At the end of the fifth inning, the score was 7- 3.
The rest of the game was scoreless as Mooney did not allow a base runner in 1 2/3 innings after coming in to relieve Denton. The Nighthawks took game one over the Lakers.
"I want leadership from everybody, and I think they've embraced that… we get it from everybody, and that's what you need in team sports. Because there are going to be days, that your pitcher may be struggling a little bit, our catchers got to pick them up, our bats might be struggling a little bit, our pitchers got to pick them up. We lean on everybody and that takes the pressure off," said UNG Head Coach Mike Davenport.
With a win in game one, North Georgia looked to secure the title with a win in game two.
The Nighthawks would give the start to Kristen Davis for game two.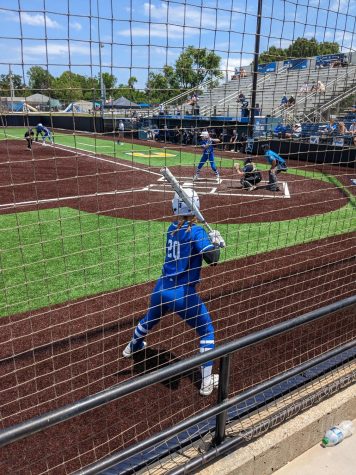 The first two innings of Game 2 went scoreless. In the top of the third Mooney would open things up, recording her 72nd RBI of the season. Knocking in Jolie Lester with who had reached base on an error.
The Nighthawk's scoring would continue in the fourth. Hannah Forehand would come home on a ground out to shortstop by Sydney Blair. Sinquefield successfully bunted her way on, stole second, and reached third on Blair's RBI groundout. Wicker struck out but Sinquefield was caught off at third and in the rundown, the throw home was late as Sinquefield slid under the attempted tag.
There would be no more runs scored by either team the rest of the way and Davis would pitch a complete game as North Georgia would win the 2023 Division II Women's College World Series.
"It doesn't feel real… did that really just happen, it hasn't sunk in yet… there's no other way I would rather end my career," said Sinquefield.
"All season long this is all we talked about, the fact that we actually did it. And we won our last game of college softball, and that's the coolest feeling in the world. I can't even put it into words. All of us, we couldn't have picked a more school, place, group of people to be around. I can't think of anything better in the world than to have chosen North Georgia softball," said Forehand.
"We just clicked really well this year, and compared to last year's team, we clicked well last year. But I would say this year we are a lot closer, we are all really best friends, and this whole week we had so much fun, and winning made it better."- Madi Perry in the postgame press conference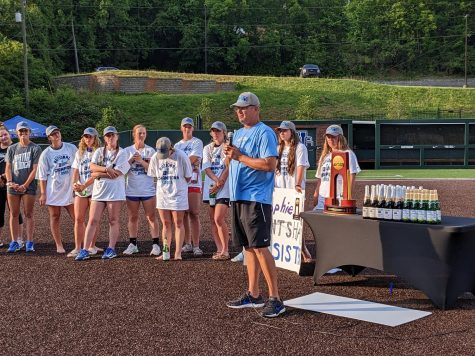 "This means to world to me, to give not only my kids but my kids in Division II college softball a platform to succeed…extremely proud of what these kids have done, I'm very blessed, they won a lot of ball games, but that's the small part of this whole thing. I'm surrounded by really good kids and people… I'm proud of them, I'm happy for them because they have earned everything they have gotten," said Davenport.
This is North Georgia softball's second national championship in eight years, with the last one coming in 2015.
The Nighthawks had great crowds show up both days at Frost Stadium during the WCWS, as the school is located about two hours away. This was the first time that the Division II College Softball Championships were held in Chattanooga. Davenport, was one person to push heavily for the Division II championships to be held in Chattanooga.
"When you look up at the stands and you realize that's Division II softball, and that's what it can be and should be. You can't manufacture that, I think all the kids on the eight teams that were here deserve this. It's awesome, it's something at the Division II level. Sometimes get looked at and folks tell us no a lot. These kids don't blink, our administration doesn't blink, our fans don't blink. They go out and do there own thing, and they know what they have is special, and Chattanooga knows what they have here is special as well, and I think you saw it. It's the tip of the iceberg right now with what we can bring to Division II college softball. And again, I know we are close to campus from here and that did help, but there are so many Division II programs that do it right. The eight that were here this week, it's just going to grow. If we continue to push it's going to continue to grow, deservingly so for the student-athletes."- Mike Davenport on the division two championships being held in Chattanooga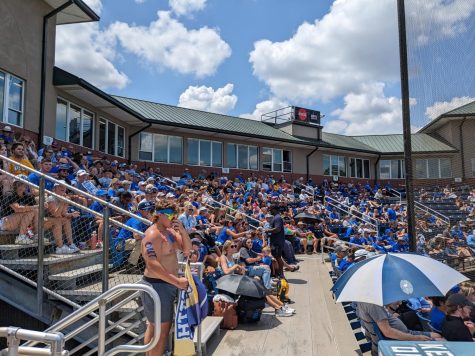 Next year the Division Two Softball Championships will be heading to Orlando Florida for the first time ever. In 2025 and 2026 the championships will head back to Chattanooga.
Leave a Comment
Your donation will support the student journalists of University of North Georgia. Your contribution will allow us to purchase equipment and cover our annual website hosting costs.
About the Contributor
Devin Kupka, Staff Writer
Hi I'm Devin Kupka. I'm a communications/multi-media/journalism major. Junior. Gainesville. My favorite part about journalism is all the different events...