The University of North Georgia Police Department will soon have eyes like a hawk thanks to new cameras being installed on the Gainesville campus.
UNG Police Chief Greg Williams says there are cameras in most buildings now, but that none were installed inside classrooms. Many of them see in two, three or even four different directions at once and provide high-quality coverage of areas like the cafeteria, The Quad and UNG sidewalks. 
In total, the department is installing nearly 70 new cameras which will provide 200 distinct views — there were only 13 cameras with 30 views on campus last semester. 
Williams says the new security isn't in response to a problem but is a proactive measure for the ever-expanding Gainesville campus.
"We knew we lacked camera infrastructure on the Gainesville campus," Williams said.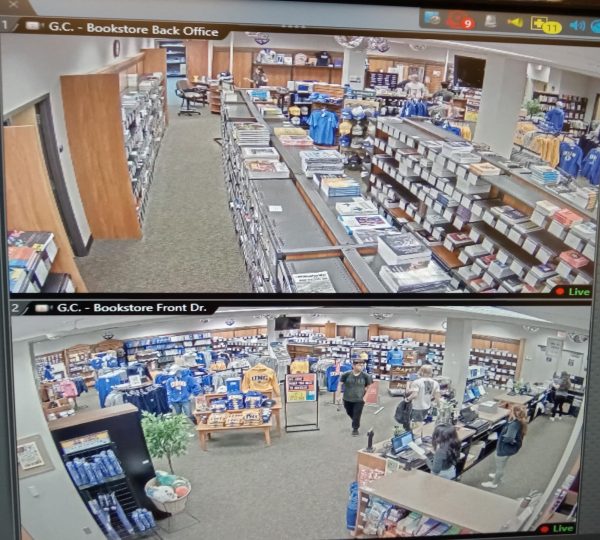 Public safety requested $184,250 for the project in fall of 2022 and began installation early this summer. Influence from campus construction projects, high demand for funds within UNG and timing issues delayed the initiative. The money ultimately came from the Higher Education Emergency Relief Fund (HEERF) that congress passed in response to COVID-19. Last fiscal year was the university's final chance to spend the money. 
Those delays gave camera technology time to evolve. The UNG Police Department bought the cameras with the goal of implementing cutting-edge features like gunshot recognition and artificial intelligence. Gunshot recognition is meant to shorten incident response time by automatically notifying police of shots fired; the AI features would allow officers to plug suspect descriptions into the software and have it scan for matching results.
"I could put in 'black shirt' and anytime somebody with a black shirt walks in front of a camera, it may pull them up," Williams said. 
While the cameras themselves support these features, the software used by public safety to operate them is still lacking behind. It's unclear when the technology would be used on campus, but there is precedent for AI use within the UNG Police Department already. Officer patrol vehicles are equipped with flock cameras that can search for vehicles based on a description. 
"That system is smart enough to where we can search, like, blue Ford pickup trucks with window stickers, and it will show us all blue Ford pickup trucks with stickers on the back windshield," UNG Detective Jeremy Weiner said.
"It's not a big brother thing. They are truly here to enhance the safety of the university and provide a safe academic learning environment" – Greg Williams, UNG Police Chief.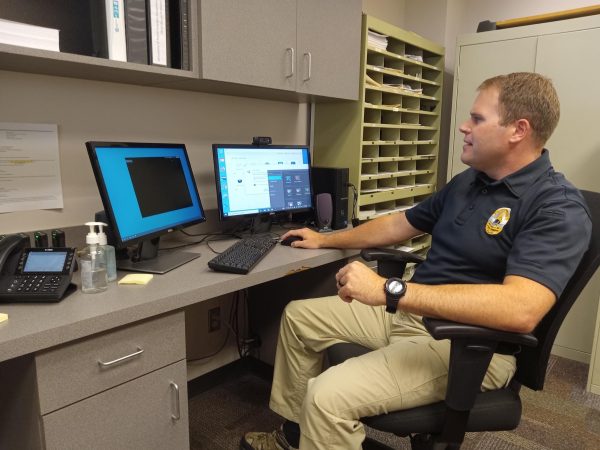 Live camera views are freely accessible from the computer of almost any public safety staff member. Since they're controlled through a single shared software, officers can hypothetically access any of the 900 camera views that exist across UNG's five campuses.
Weiner says there is nothing stopping personnel on other campuses from accessing Gainesville cameras but that the responsibility typically falls on him as a detective. He mentions some officers are not proficient in using the software, while others may have neglected to ask for access.
"Usually patrol officers don't have time to pull footage for themselves," Weiner said. "So, when it gets kicked to me for further investigation, I'm usually the one who goes in and reviews all the footage, saves it and documents what it shows."
Public Safety is required to save footage for at least 30 days before it is deleted — something incentivized by high bandwidth and storage demands. It's unclear when all 70 cameras will be installed, but more are being added "occasionally," according to Williams.