Starting tomorrow Oct.4, the Baptist Collegiate Ministries, one of the University of North Georgia faith-based student clubs, will use the GW Bailey amphitheater behind the Martha T. Nesbitt building on the Gainesville campus for its "Day of Worship."
Matthew Jobson, a film major and BCM worship leader, says they are "doing something a little different with worship." The event will start at 11: 30 a.m., where students can gather for free pizza and discuss for 30 minutes before service at noon. The service will include worship and a breakout session for small groups until 12:45 p.m.
After the service, several leadership and group members will be sticking around to play ultimate frisbee for those interested.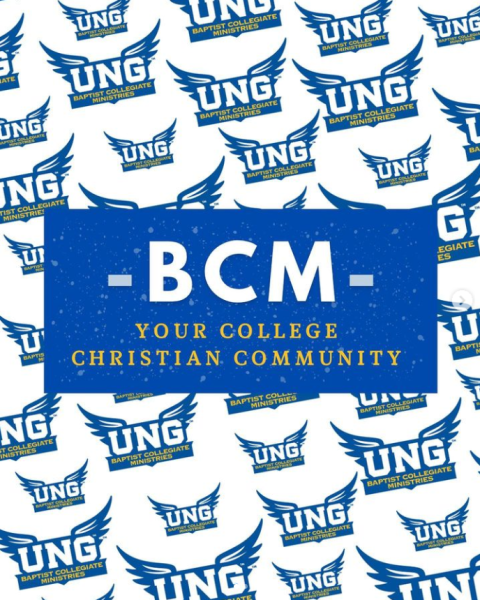 Following this service, BCM will hold additional "Days of Worship" on the first Wednesday of each month. These services will replace its regular services for those weeks and should be on the same field unless BCM communicates otherwise.
Jobson says that the worship team is looking into possibilities for other parts of campus in the future, and as the months get colder, worship could take place indoors.
Jobson hopes the services are a change of pace for existing members and a way to garner attention and attract new ones.
Kayleigh Riker, Co-President of BCM and delegate of the leadership team, explains there are Christians on campus who want community but do not know they exist. 
"Our purpose is to serve college students by giving them a community and biblical truths." Kayleigh Riker, Co-President of BCM and Delegate of the Leadership Team
While BCM is primarily for Christians, it welcomes non-Christians to its events to serve its other goal: fostering friendships among students.
Riker emphasizes the "Day of Worship" event will reflect the goal, from the pizza to the discussion and games geared to be fun for all, not just BCM members.
Riker says it has been difficult for BCM to garner more recognition on campus due to its religious nature because the university does not want to cater specifically to one religion, but letting them do events like worship services helps nonetheless.
Regular BCM services will be held in the student center in the Robinson Ballroom after the days of worship on Wednesdays from 11:30 a.m. until 12:50 p.m. To know more about these events or join BCM, join their UNG Connect account, scan a QR code at one of their services, or follow their Instagram page and join their GroupMe.