Come enjoy, and don't think.
That's what one of the organizers of the A Little Night(hawk) Music concert series says he's hoping students will do.
University of North Georgia students have dozens of opportunities to experience a wide variety of music on both the Dahlonega and Gainesville campuses.
Guest professional musicians performed Tuesday night for students and locals in Dahlonega, Georgia. The performance, Melodic Mosaic: A Saxophone and Piano Duet of Romantic and Modern Masterpieces, featured musical pieces composed by 19th and early 20th century composers such as Robert Schumann, Franz Schubert and Philippe Giess.
Professor of music and Director of UNG's Golden Eagle marching band, Bart Walters, planned the most recent performance of A Little Night(hawk) Music concert series, inviting saxophonist Kenny Baik and pianist Hyun Hua Jang to UNG. Walters says the A Little Night(hawk) Music concert series started several years ago on the Gainesville campus.
"We would love UNG students to come to our performances, not solely because they are required to for class but to come and enjoy and not think. Interact and be a part of the environment. Students might be pleasantly surprised and enjoy it more than they realize," said Walters. With the opportunity to see over 100 performances, including the Little Night(hawk) Music concert series, in an academic calendar year, Walters along with others in the music department are hopeful to increase interest across campuses.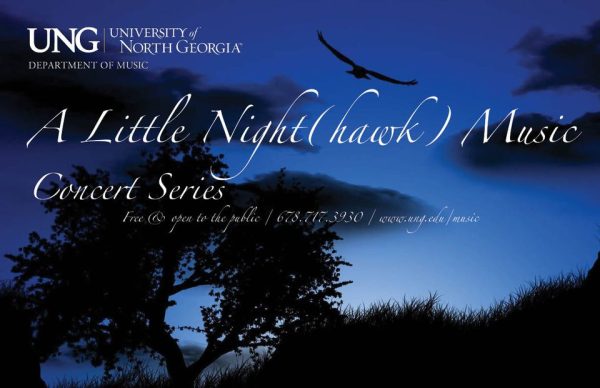 The concert series happens monthly from October to December during fall semesters and February to April for spring semesters. The performances take place on the first Monday of the month at the Gainesville campus, and a Dahlonega performance follows. "This series gives our students a chance to see other professionals outside of our faculty because they tend to get used to us, so this is a chance to let them interact with other professionals of various levels," said Walters.
This month's performance featured Baik, a professional saxophonist, chamber musician and educator who performed alongside professional pianist Hyun Hua Jang Jang for the Little Night(hawk) Music concert series.
Baik's website says, "Baik has earned a reputation as a soloist and ensemble performer in many countries, including the United States, South Korea, Russia, and China. Baik's passion for music extends beyond his performances and into his teaching. He is highly respected as a saxophone instructor and holds a Doctor of Musical Arts degree from the Peabody Institute of the Johns Hopkins University, where he studied under the guidance of distinguished saxophonist Gary Louie."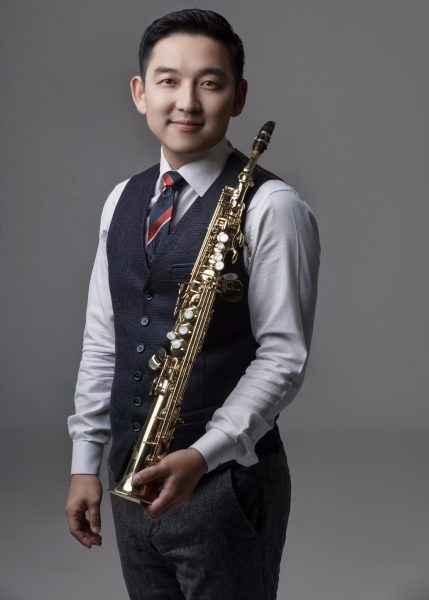 Jang's website says, "Jang has performed extensively in her native Korea as a soloist with orchestras and winner of multiple competitions. Internationally, she has participated in the Mozarteum International Summer Academy in Salzburg, Austria, where she was selected to perform in the final recital and won the first prize. Additionally, she was invited to The Paris International Summer Sessions and the 8th International Piano Course in Valdemossa, Mallorca as a recipient of the Atlanta Chopin Society scholarship. Since moving to Atlanta, she has performed numerous times for the Atlanta Chopin Society Gala (2013, 2015, 2019) and the Bach Society of Atlanta (2015-16) and appeared as a soloist with the Georgia Festival Orchestra."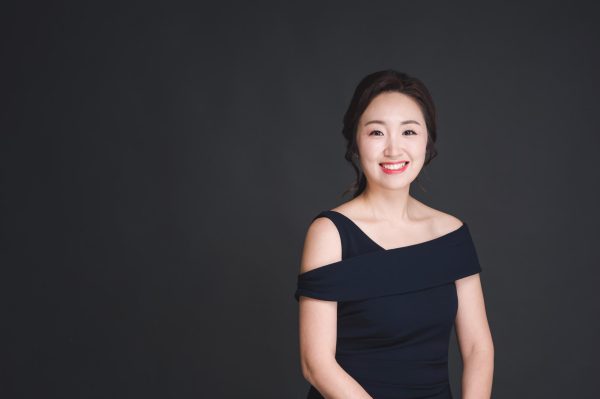 For upcoming performances, click here to view the full schedule for the fall semester.