"
"I cannot say enough about the Salvation Army and all the services that it provides for our community. It's not all about downtown development- we've got to take care of those who are most vulnerable. Because of an organization like the Salvation Army and it's staff, y'all are making a difference,"
— Mayor Sam Couvillon
After a mold infestation forced the Salvation Army in Gainesville to close for three months, a reopening ceremony was held on Friday, Nov. 3. Doors are officially set to open to the community this week.
"We had to fix everything and shut doors to get restarted with a clean slate," says Facilities Maintenance Officer, Tony Shaw. "Now we are back and ready to rock and roll."
Kelly Williams, who was recently promoted to Director of Social Services, says the Salvation Army is the best kept secret of Gainesville. "Our residents can stay up to 90 days. With the housing market the way it is now, the homeless community is growing. People that were previously paycheck-to-paycheck and experience increased rental prices, but no increase in income cannot afford housing. A lot of our homeless are single parents with children."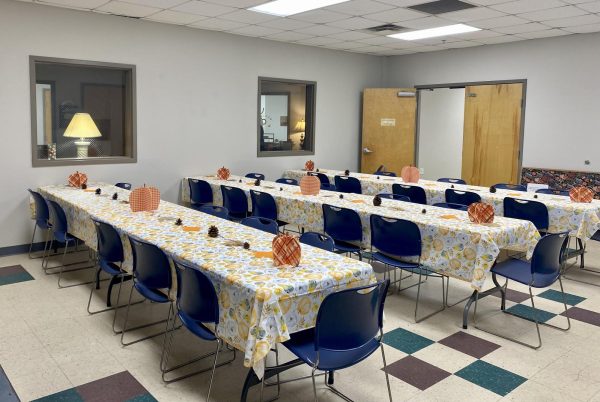 The Salvation Army is an essential part of the community because it is the only centrally located emergency shelter and has more beds than surrounding shelters. It provides temporary housing for up to 50 people in need at a time, including families. The shelter also becomes a warming facility for overnight stays when temperatures are below 35 degrees. Under those conditions, the shelter does not turn people away if they are full.
Known as the Center of Hope, they not only provide immediate relief  but also address the root causes of poverty and homelessness. "The first thing we do is set them up with a career center, and work with our community partners to provide access to resources like transportation, " says Williams. The United Way in partnership with the Salvation Army work together to provide access to government resources like food stamps, child care assistance and counseling services.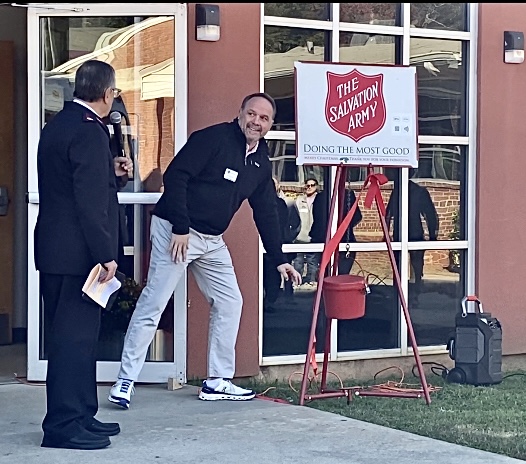 Mayor Sam Couvillon was present at the ceremony along with a crowd of community members, volunteers and staff. "I cannot say enough about the Salvation Army and all the services that it provides for our community. It's not all about downtown development- we've got to take care of those who are most vulnerable. Because of an organization like the Salvation Army and its staff, y'all are making a difference," says the mayor.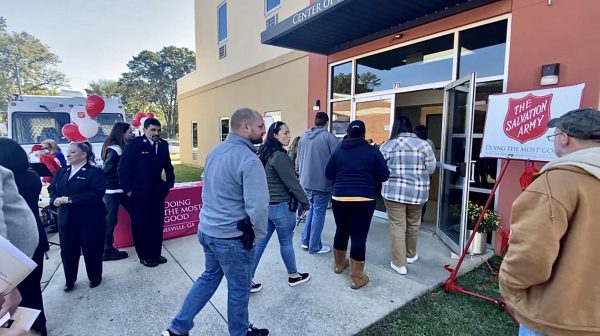 The impact of the Salvation Army is not just measured in the number of meals served or shelters provided, but in the lives transformed. It is in the smile of a child who receives a Christmas gift through the Angel Tree program, and the relief of a family who finds a safe place to stay. Their top priority is always the preservation of the dignity and worth of another human being.
"If you just need food we have a food pantry three days a week. You don't have to live in Hall County. Our doors are open to anyone," Williams says. The shelter is always in need of volunteers to serve meals and to give donations of items such as non perishable food, clothing and toiletry items.
To seek assistance or volunteer, reach out to 770-530-0135. Donations can be dropped off at 753 Dorsey Street, Gainesville. Monetary donations can be made to The Salvation Army, Gainesville