January 26, 2020, was a day that many sports and basketball fans wished had never happened. Many people thought that the news of Kobe Bryant's death was just fake news but that was not nearly the case. Bryant along with his thirteen-year-old daughter Gianna and seven others were tragically killed in a helicopter crash. As of February 9, 2021, the cause of death of all the passengers was due to pilot error. To say that this was a shock to many fans, NBA players, and literally almost anyone who knew of Kobe was an understatement. The NBA and the Lakers were slated to play that day, and it just did not feel like any other game. It felt like a part of the NBA was missing, and it just did not seem right to go on without that missing part. All players know that playing the game of basketball is what Bryant would have wanted. Kobe Bryant has been an inspiration to us all in some way, shape, or form, and it is truly sad that the NBA will have to go on without him.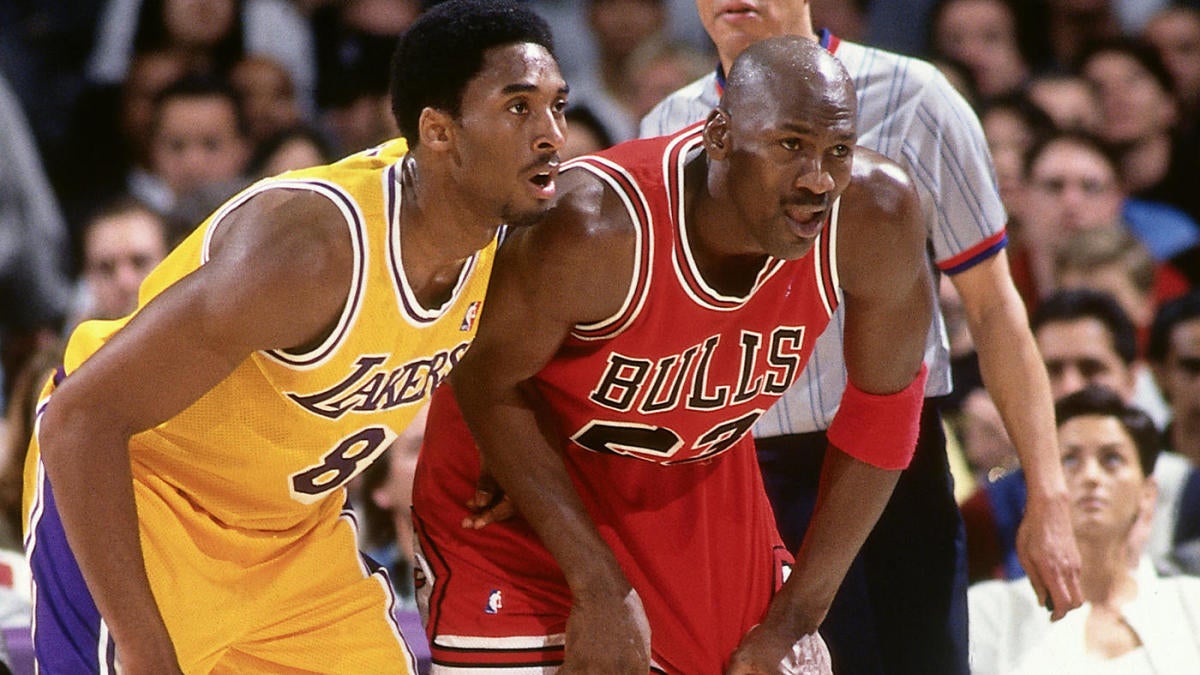 https://www.cbssports.com/nba/news/tracy-mcgrady-says-kobe-bryant-really-truly-thought-he-was-better-than-michael-jordan/
Kobe Bryant was born on August 23, 1978, in Philadelphia. He attended Lower Marion High School and in 1996 he was drafted right out of high school with the 13th pick to the Charlotte Hornets who was then traded to the Los Angeles Lakers on draft night. He then proceeded to spend the rest of his Hall of Fame career with the Los Angeles Lakers and ultimately retiring from basketball in his 20th season. Bryant went on to win four NBA championships with the Lakers and was named Most Valuable Player in 2008. He was regarded as one of the greatest scorers to ever play the game. In 2006, Bryant scored 81 points against the Toronto Raptors. He is second all-time in points scored in a single game trailing only Wilt Chamberlain who once scored 100 points.
https://www.emmys.com/news/awards-news/la-kobe-200610
The last few years of Kobe Bryant's career were up and down to say the least. Some of his last seasons were very injury-riddled which slowed down his career. In the 2012-2013 season Bryant tore his achilles tendon which ended his season. Then the next season, after only six games of action, he then fractured his knee but came back strong. In the 2014-2015 season, Bryant surpassed Michael Jordan for third-all time in scoring, but unfortunate as it is, his season ended abruptly again due to a torn rotator cuff. He then ended his career a year later as part of a farewell tour around the NBA. In his final game at the Staples Center, he dropped 60 against the Utah Jazz. At any age Kobe Bryant could still score whenever and wherever he wanted on any given night.
"Like so many kids from my generation, Kobe Bryant is single-handedly the reason why so many of us fell in love with the game basketball." – Sahil Patel
Kobe Bryant's legacy on and off the court has impacted so many people, but none come close to Sahil Patel's love for the game of basketball and Kobe Bryant himself. Sahil is an Economics and Biology major at the University of Georgia who is slated to graduate this spring. He has been playing basketball since the age of eight and is considered to be one of the biggest Lakers fans out there. When he heard the news about Kobe, he was downright devastated. To see one of your childhood idols pass way at such a young age is hard to go through. Kobe's mindset on life with his "Mamba Mentality" platform is one of the main reasons Patel strives for success. He defined Mamba Mentality as:
"…putting dedication into your craft. It's all about the work. That's the message Kobe always preached. No matter how small or large your task is or your job is, you go in and you put in the work. You have to wake up at hours that others aren't waking up at to excel at your craft. While others are sleeping or out partying, you are adding another skill-set or another tool to your repertoire by putting in the work and having a laser like focus. And no excuses. No matter what is going on in your life, you have to compartmentalize and put it way to excel at your craft. No one should let anything or anyone stop them from achieving greatness. That's what Mamba Mentality means to me."
Kobe Bryant's life and legacy has affected so many others in the same ways as Patel. When asked about how Bryant's legacy has affected him on and off the court he responded with: "No matter how much adversity or hard the task I have is to complete, I always think about the fundamental perspective "Mamba Mentality" Kobe always preaches. It helps me get through those tough days and days where I don't feel like putting in the work."
"I try to take his attitude and approach at life and the game of basketball and incorporate it into my life." – Sahil Patel
Sources: https://www.biography.com/athlete/kobe-bryant