That Awkward Moment When…
Awkward moments are special times to remember during March 18, National Awkward Day, and there's nothing better to do than to share it and hopefully laugh. To some, you can't have an awkward moment without it being embarrassing too. Here are some of the awkward stories people shared:
Anonymous
One time in elementary school, it was my birthday, and usually, on kids' birthdays, their parents would come visit them. Knowing that I'm extremely shy, my mother hired a band to sing "Happy Birthday" to me in front of the entire cafeteria. I absolutely hated every minute of it, and I wanted to run out like I was some sort of drama kid, but I didn't because I was too shocked. Instead, I started sobbing out of embarrassment. My mom then told me she hired the band to sing "Happy Birthday" to me, and I told her to make them stop.
Dorcas Agbede
During the summer, I was in this camp thing, and it was so fun. When it was lunch, I sat on the grass, and I kept wondering why I can feel something on my rear. I didn't think much of it until later in the day when I noticed I had this huge hole in my jeans right in the middle, and I had to walk like a penguin all day until my mom came.
Briana Smith
When I was a freshman at UNG, I was walking with my friends and talking about something interesting. Suddenly, I fell with my frappe in my hand in front of a lot of guys. They all just stood there and stared at me until I got up. Every time I talk about this, I still get embarrassed.
Anonymous
In sixth grade, everyone knew I liked this guy and even he knew, but we were all still friends. One of his friends who was also my friend told him to ask me out, so when he did, I immediately said yes because it was a dream come true. Literally, just when I said yes, he said, "you're dumped," and he laughed and ran to his friend. I could see all of them laughing. I chased after them because at that point, I was ready to inflict some violence. That was my first heartbreak and my shortest relationship.
Abraham
Honestly, every day was awkward in school…. every day
I told one girl I liked her, then I had to see her the next day. We were both waiting in line trying to have a normal conversation after she had rejected me the day before.
Another one: I was in class, and I had an intense teacher. She would scream when you didn't even do anything. I had very little sleep the night before, and I fell asleep as she was talking to me. This woman lost her mind. She couldn't take the disrespect that I had gave her for just falling asleep right in front of her. She never gave up that story either and always brought it up.
Anonymous
In seventh grade, I was in English class, and I was feeling sick, so I was sneezing a lot. One time, I sneezed, but I accidently farted while sneezing, and it smelled really bad. I was so embarrassed, so I started coughing and looked around so that people didn't notice that it was me.
Another was at camp meeting, and I was 12-years-old. My aunt had cooked rice, and I ate it for dinner, then went to bed. In the night, my mom smelt poop, so she checked my little brother, but it wasn't him. She then went back to sleep. When I woke up in the morning, I rubbed my face, and I noticed that it was slightly crusty. I had pooped myself, and somehow, my hands had contact with it. Unknowingly, I had rubbed my face with it… and there were vegetable chunks in it.
Anonymous
I went to the doctor's office for a check up, and they wanted to get my height, but I had my hair puff wig on. So, I just took it off and her face when she saw my dingy bun…
(with and without wig)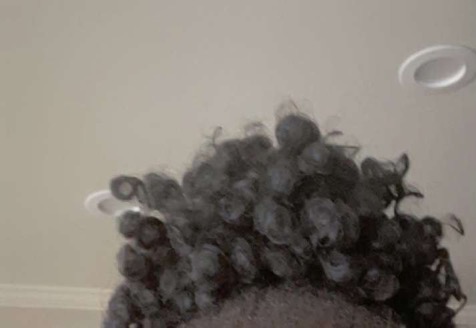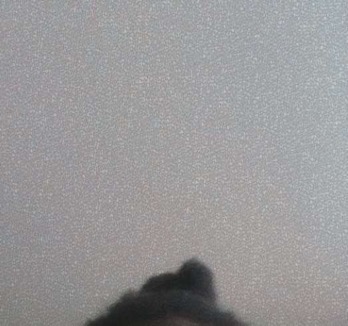 View Comments (1)
Your donation will support the student journalists of University of North Georgia. Your contribution will allow us to purchase equipment and cover our annual website hosting costs.