For the 11th straight season, the University of North Georgia Men's and Women's Soccer took on rival Division II school Young Harris College in one of the first matchups for the Battle of Blood Mountain. 
The Battle of Blood Mountain is an annual competition between North Georgia and Young Harris's 11 sports that each school sponsors. Within each sport, whichever school wins the most head-to-head matchups earns a point. The school with the most points at the end of the competition gets to house a trophy, and the athletic director from the losing school must wear the winning school's colors and present them with the trophy. 
Women's Soccer was up first Sept. 10 at Young Harris. Maysoon El-Shami, senior midfielder, got the scoring started for the Nighthawks with a penalty kick in the first half. Despite a weather delay in the second half, the Nighthawks continued their strong play with a goal from Nikki Gomez, junior forward, giving the Nighthawks the 2-0 win over the Mountain Lions. 
Senior defender Bailey Vessell says she was excited to get the win against a rival team. 
"We knew they would come out strong after last year's game," Vessell said. "I think we did a good job weathering their intensity." 
With the win notched up against Young Harris, Vessell has her eyes set on the future, but says the team still has work to do. 
Men's Soccer was up next. The Mountain Lions scored first to give Young Harris a 1-0 lead. The score would remain the same heading into halftime, and again, the Mountain Lions scored early in the half, extending their lead to 2-0. 
The Nighthawks fought hard and started to mount a comeback after a goal from Tyler Vitelli, sophomore forward. The Nighthawks efforts came up just short, ultimately falling 2-1 against Young Harris.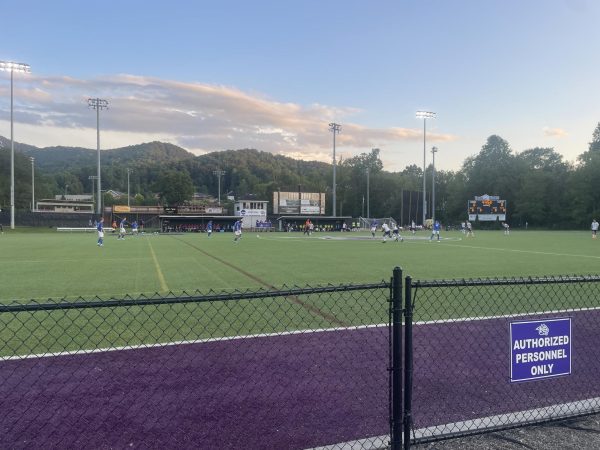 Since the Battle of Blood Mountain started during the 2013-2014 season, North Georgia has yet to lose the competition. For more information on North Georgia Men's and Women's Soccer, click here.