After 26 weeks of regular season races, the NASCAR Cup Series has reached its Playoffs. NASCAR's post season will consist of the final 10 races of the season.
How the NASCAR Cup Series Playoffs work:
The Cup Series Playoffs consist of 16 drivers, who either won in the regular season, pointed their way in, or won the regular season championship.
There are four rounds in the Playoffs, Round of 16, Round of 12, Round of 8, and the Championship 4. Each round cuts four drivers from Championship contention, each round also consists of three races each, expect for the Championship 4 race. If a Playoff driver gets a win during the Playoffs, they automatically get into the next round. There will always be a driver that's able to point their way into the Championship 4, which consists of the four remaining drivers. Whoever finishes highest in the last race, wins the Championship.
Playoffs Schedule: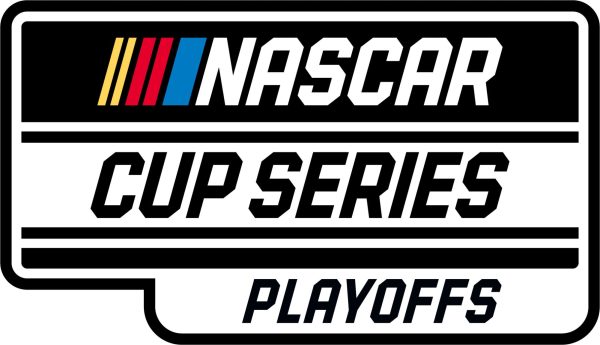 Round of 16:
Darlington Raceway
Kansas Speedway
Bristol Motor Speedway
Round of 12:
Texas Motor Speedway
Talladega Superspeedway
Charlotte Motor Speedway (ROVAL)
Round of 8:
Las Vegas Motor Speedway
Homestead-Miami Speedway
Martinsville Speedway
Championship 4:
Driver Preview (Playoff points are in parentheses):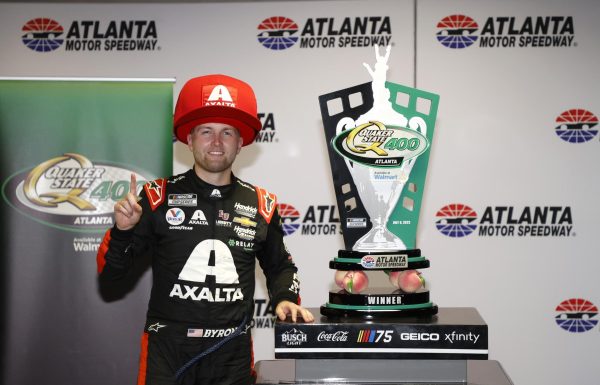 William Byron (2036)
Avg. Finish: 12.8
Avg. Start: 11.2
Analysis: William Byron enters the 2023 NASCAR Cup Series Playoffs as the winningest driver of the regular season, with five wins. The key for him to make a championship run, is being consistent throughout the Playoffs. The past two years Byron has had spouts of inconsistency throughout the season, and it could continue holding him back from making a Championship run.
Martin Truex Jr. (2036)
Avg. Finish: 11.4
Avg. Start: 12
Analysis: After missing the Playoffs last year, the 43 year old driver comes into the NASCAR Playoffs as the regular season champion. This is fueled by a mid-season hot streak, winning three races in a 10 race span. Truex is also one of the hottest drivers entering the Playoffs, finishing in at least the top 10 or better in six out of the last seven races. The question remains, when the competition heats up, will he be able to keep up?
Denny Hamlin (2025)
Avg Finish: 12.8
Avg Start: 10.8
Analysis: The 2023 Playoffs is the 17th time Hamlin is in the Playoffs, and his 10th consecutive appearance. The closest Hamlin has ever gotten to winning a championship was in 2010 when he finished second. Anytime Hamlin makes the Playoffs, the question is always asked, is this year his year?
Chris Buescher (2021)
Avg Finish: 12.2
Avg Start: 15.2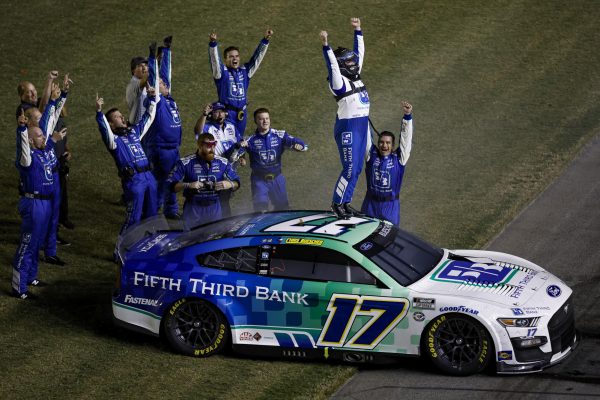 Analysis: Chris Buescher is arguably having the best season of his career so far. Not only is he having a great season but is also the hottest driver entering the Playoffs. He has won three of the last five races. A lot of this is due in part to teammate Brad Keselowski coming in before the 2022 season and taking a part ownership role of Roush Fenway Keselowski.  Since Keselowski became part owner, Buescher has produced winning seasons. Last year Buescher didn't make the Playoffs but won a race during the Playoffs at Bristol. Buescher has won on three different types of tracks so far this season: a superspeedway, two mile, and short track. Two of those type tracks appear in the Playoffs. Look for Buescher to make a deep run or even become a championship contender.
"I think we're a contender. We still have work to do. I don't think we're under the illusion that says it has to go through us and us only right now. We've got tracks we still need to be better at. We've got work to do as a group and as a team to get in the hunt. I surely feel confident about our ability to drive through the Playoffs and feel like we can certainly be a contender in this thing." – Buescher on being a Championship contender following his win after Daytona.
Kyle Busch (2019)
Avg Finish: 14.1
Avg Start: 12
Analysis: The two time NASCAR Cup Series Champion enters the 2023 Playoffs with a different team for the first time since 2007. In the 2022 offseason, Busch joined Richard Childress Racing, after coming off a long stint with Joe Gibbs Racing. RCR needed a t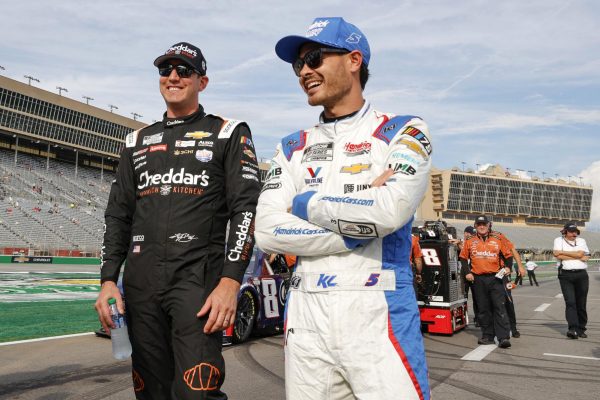 alented driver to then leaving Tyler Reddick. Childress made a big move to get Kyle Busch, and the deal has worked out very well for both sides, with Busch picking up wins at Auto Club, Talladega, and Gateway. Busch has posted three wins this year, the most since the 2019 season (5), and in that season he would end up being champion.
Kyle Larson (2017)
Avg Finish: 16
Avg Start: 9.6
Analysis: The 2021 NASCAR Cup Series Champion is looking to have a rebounding Playoff from last year. In 2021, Larson had a dominant season, getting 26 top 10's, 20 top five's, winning 10 races and also winning the Championship. In 2022 he had 19 top 10's, 13 top five's, three race wins, and getting eliminated in the Round of 12. So far this year he's had 10 top five's, 12 top 10's, and only two race wins. The question for Kyle Larson in this years Playoffs is, will the statistical slide prevent him from making a deep Playoff run?
Christopher Bell (2014)
Avg Finish: 13.6
Avg Start: 10.9
Analysis: In last year's Playoffs, Bell made a miraculous deep Playoff run. Fueled by wins at the Charlotte ROVAL (Round of 12 cutoff race), and a win at Martinsville (Round of 8 cutoff race). Bell being in the Championship was a surprise to a lot. So far this season Bell has had inconsistent good finishes this year, six top five's, 13 top 10's, and only one win on the season so far. An advantage for Bell in 2023, is he has managed to finish 23 out of 26 races. For the No. 20 team to make a deep run in the Playoffs this year, they'll have to get hot again.
Ross Chastain (2011)

LEBANON, TENNESSEE – JUNE 25: Ross Chastain, driver of the #1 Worldwide Express Chevrolet, and crew celebrate in victory lane after winning the NASCAR Cup Series Ally 400 at Nashville Superspeedway on June 25, 2023 in Lebanon, Tennessee. (Photo by Logan Riely/Getty Images)
Avg Finish: 15.3
Avg Start: 16
Analysis: For a good portion of the first half of the season, Ross Chastain was either a good championship contender or the championship favorite. This was all without getting a win yet. Chastain's first and only win on the season came at Nashville, which marks the beginning of the second half of the year. There have been nine races since the Nashville race, in those races, Chastain has finished inside the top 10 only once. In seven of those races he finished outside of the top 15. Ross Chastain will have to turn things around if he is going to make a deep Playoff run again like last season.
Brad Keselowski (2010)
Avg Finish: 13.8
Avg Start: 15.6
Analysis: This is the first time Brad Keselowski has made the Playoffs since becoming a part owner and driver for Roush Fenway Keselowski. RFK was a team that was on a long slide from previous glory. When Keselowski stepped in everything turned around. This is the first time in the modern Playoffs that two cars from RFK are in the Playoffs. Keselowski has had a much better season than he did last year. So far this season, Keselowski has had six top five's, and 11 top 10's, including two runner up finishes. Last season he only had one top five and six top 10's. The 2012 Champion is looking to add a second title to his name but with a new team. Brad will most likely have to go out and win his first race in two years, if he wants to become a two time champion.
Tyler Reddick (2009)
Avg Finish: 16.9
Avg Start: 10.7
Analysis: Coming off of Reddick's first Cup win last year, it was announced he would be coming over to 23XI Racing in 2024. The team Reddick was driving for at the time (RCR), was able to find a way out for him to leave early. The only difference between this time last year, and now, is Reddick had one more win on the season. Currently, only one win, seven top five's, and 11 top 10's, which are very similar numbers to last year. Reddick got eliminated after the first round in 2022, and won the first race after he got eliminated. This year Reddick is looking to redeem himself from last years quick exit.
Joey Logano (2008)
Avg Finish: 15.2
Avg Start: 10.7
Analysis: The defending NASCAR Cup Series Champion has had an interesting 2023 season. So far Logano has only won once this season. That one win at Atlanta was also Ford's only win until Charlotte. Logano's team, Team Penske, with Ford being the manufacturer, has had an up and down season. While as of late Ford has been doing better. Logano has finished outside of the top 10 four out of the last nine races. Similar to last year, the 2022 Cup Series Champion will have to have a late Playoff win to contend for another Championship.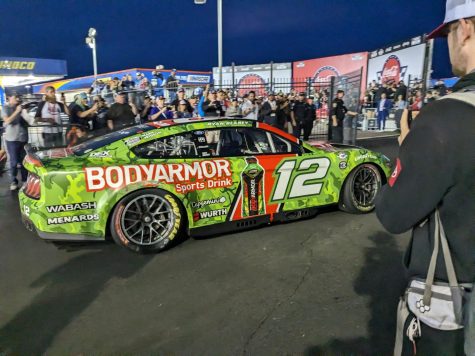 Ryan Blaney (2008)
Avg Finish: 15.8
Avg Start: 12.6
Analysis: Ryan Blaney won his first points paying race in nearly two years, winning this year's Coke 600 at Charlotte Motor Speedway. While that win would help him lead the points standings for about a week, the inconsistency bug came right back. There have been 12 races since Charlotte, in those 12 races Blaney has finished outside of the top 20 six times. He has only finished inside the top 10 in the last 12 races four times. Despite not winning a race last year, Blaney made it into the Round of 8. If the No. 12 team can turnaround their inconsistencies, they could make a run in the Playoffs.
Michael McDowell (2007)
Avg Finish: 18.5
Avg Start: 18
Analysis: 2023 marks the third straight year of a performance uptick from the  No. 34 team. McDowell recently showed that if in the right position he can still win a race. Unfortunately for the 2021 Daytona 500 Champion, the first three races in the Playoffs have not been his best. At Darlington, two top 10's, and no top fives over 16 races. In 23 races at Kansas Speedway, no top 10's, no top fives, and only three laps led. The 23 attempts at Bristol, one top 10. McDowell will have to overcome past poor performances at these tracks to advance in the Playoffs.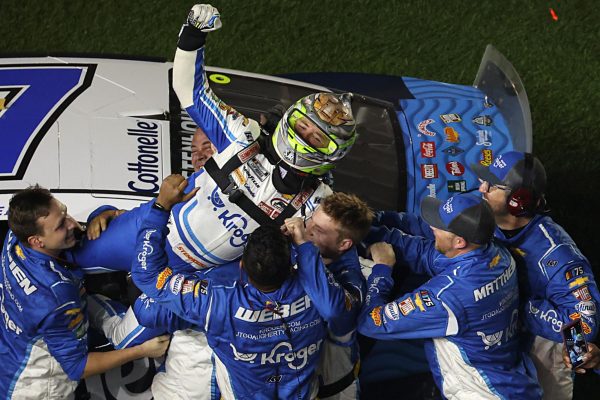 Ricky Stenhouse Jr. (2005)
Avg Finish: 16.7
Avg Start: 20.7
Analysis: The 2023 Daytona 500 Champion, is entering the NASCAR Cup Series Playoffs for the first time since 2017. For most of 2023, Stenhouse was in the top 16 in points, but as of late fell outside of the top 16. Stenhouse who is driving for JTG Daughtery Racing, will have an uphill battle fighting against other Playoff drivers.
Kevin Harvick (2004) 
Avg Finish: 13.8
Avg Start: 15.3
Analysis: This will be the 17th and final playoff appearance for Kevin Harvick as he is retiring at the end of the season. Harvick has declined in his last three playoff appearances. In 2020 Harvick didn't make it to the Championship 4 for the first time since 2016, in 2021 he didn't make it out of the Round of 12, and last year didn't get past the first round. The decline is parallel to Stewart-Haas Racing's (the team Harvick races for) decline. Harvick hasn't won a race in over a year, and since the Bristol playoff race in 2020, he has only won two races. Not winning in the current playoff setup, will hurt a driver come playoff time.
Bubba Wallace (2000)

CHICAGO, ILLINOIS – JULY 01: Bubba Wallace, driver of the #23 McDonald's Toyota, drives during practice for the NASCAR Cup Series Grant Park 220 at the Chicago Street Course on July 01, 2023 in Chicago, Illinois. (Photo by Michael Reaves/Getty Images)
Avg Finish: 16.8
Avg Start: 14.5
Analysis: For the first time in his career Bubba Wallace is officially in the NASCAR Cup Series Playoffs. Currently sitting last amongst the playoff field in the standings, Bubba could potentially have some good fortune coming his way. The two cup races he has won in his career, have come during the Playoff stretch of the season. The 2021 fall Talladega (Round of 12) race, and the 2022 fall Kansas (Round of 16) race. Wallace has been good on mile and half tracks, and superspeedways this season. If he manages each round correctly, he could make a potential run in the Playoffs.
"Proud to be locked into the Playoffs. 23XI, third year in, getting both cars in the Playoffs. We've gone through a lot of trials and tribulations. So proud of the effort we put in. No matter how much we set ourselves back, we know that we have a kick-ass group and can bounce back from everything." – Bubba Wallace told NBC Sports post-race at Daytona.
With the Playoffs set for 2023, there were a couple of drivers that made the Playoffs last year that didn't this year. Austin Cindric, Alex Bowman, Chase Elliott, Daniel Suarez, Austin Dillion, and Chase Briscoe all made the Playoffs last year, but didn't this year. Alex Bowman and Chase Elliott both suffered injuries this season, missing multiple races. Elliott while missing time due to injury also missed a race due to a suspension following an incident at Charlotte. Another contributing factor for NASCAR's most popular driver not making it, was inconsistent running after coming back from injury.
The NASCAR Cup Series Playoffs start on Sunday night, September 3, at Darlington Raceway for the Cook Out Southern 500 at 6 P.M. ET, on USA Network.