For the first time in six years, California based hard rock band, Avenged Sevenfold performed in Georgia. In support of their latest album that came out in June, "Life Is But A Dream…," the band performed at Ameris Bank Amphitheatre in Alpharetta, Georgia on Wednesday, Sept. 20 with opening bands Falling in Reverse and Kim Dracula.
Avenged Sevenfold opened their almost two-hour long performance with "Game Over" and "Mattel" from their latest album. Vocalist, Matt Shadows came on stage in a balaclava and sat in a chair for most of their opening song.
They also performed hit songs like "Afterlife," "The Stage" and "Nightmare." They closed their set with "A Little Piece of Heaven" from their 2007 self-titled album.
They played seven songs from "Life is but a dream…," including their three-song encore of "G," "(O)rdinary" and "(D)eath."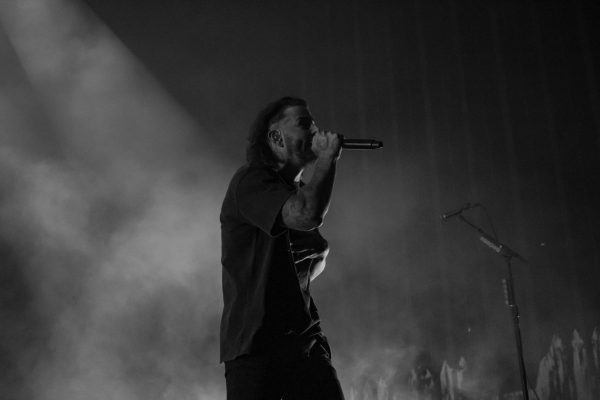 Alexandra McCloy, junior studio art major, said that she enjoyed seeing them perform live and the graphics they used stood out to her.
"Their graphics were so cool to see and very interactive with the members of the band. I've listened to them for so long, and it was just amazing to see them live," said McCloy.
Falling in Reverse is the direct supporting band for Avenged Sevenfold's tour. Falling in Reverse has not released a full-length album since 2017, but have released multiple singles that they are touring in support of.
Five of the ten songs they performed are not on a full-length album.
They opened their set with their single "Zombified," which was released last year. They also played "I'm Not a Vampire" and "The Drug in Me Is You" from their debut full-length album "The Drug in Me Is You," which was released in 2011.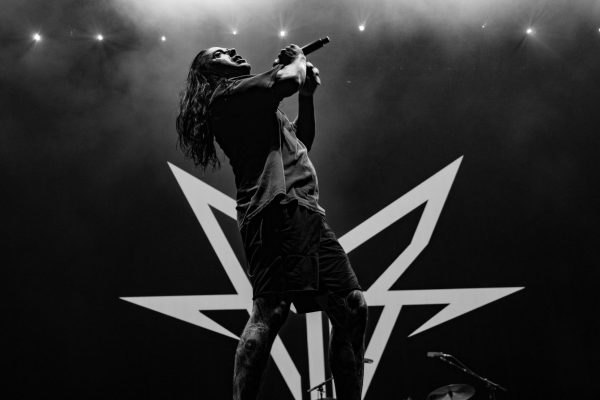 Falling in Reverse's set also included a cover of "All Star" by Smash Mouth, whose vocalist passed away on September 4.
McCloy described seeing Falling in Reverse live as "surreal" because they are her favorite band.
"It was almost surreal for me to see Falling in Reverse because they are, hands down, my favorite band and have been for a while. I remember being a young teenager and listening to them in my basement, so it was extraordinary to get to see Ronnie [Radke] and the band live," said McCloy.
She said her favorite moment from the concert was when they played "The Drug in Me Is You."
"It's my favorite song of all time and it was incredible to finally see it live. That was the song that really got me into this genre, and it was the best part to finally see it live," said McCloy.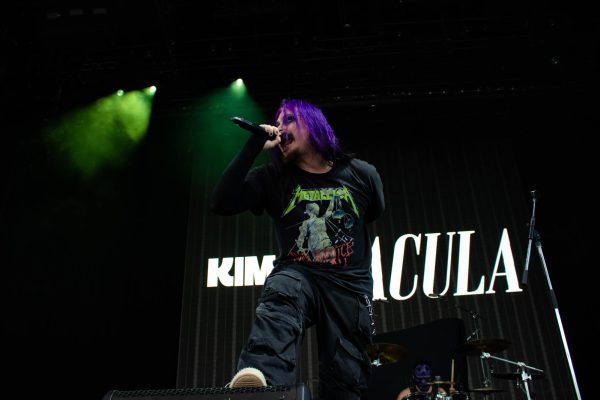 To kick off the show, Australian artist Kim Dracula performed. In the set, he played seven songs from his debut full-length album, "A Gradual Decline In Morale," including "Make Me Famous," "Drown" and the song he closed his set with, "Land of the Sun." Kim Dracula also performed a cover of Lady Gaga's "Paparazzi."
McCloy described the atmosphere of the concert as "the weather was perfect for an outside venue, and the crowd was fantastic. Everyone around me was dancing and singing along to each song," said McCloy.
Kim Dracula's next scheduled performance is next April at the Sick New World festival in Las Vegas.
Falling in Reverse's next tour kicks off next January when they will support Disturbed on a nearly three-month-long tour.
Avenged Sevenfold concluded the second leg of their North American tour with Falling in Reverse and Kim Dracula on Oct. 15 and currently have no future tour dates announced.
PHOTOS
Avenged Sevenfold (Photos by Cannon Crompton)
Falling in Reverse (Photos by Cannon Crompton)
Kim Dracula (Photos by Cannon Crompton)