The High Museum of Art in Atlanta offers new exhibitions throughout the year. The current exhibit is "In the City of Lights: Paris, 1850-1920."
It takes 30 to 40 minutes to get through and will be on view through Dec. 31. This exhibition takes viewers through the late nineteenth century and into the twentieth century through the culture, people and architecture.
The art displays various works ranging from prestigious paintings showing different cities to radical political pieces connecting more with everyday people. The exhibition features prints, sculptures, photographs and drawings by several artists.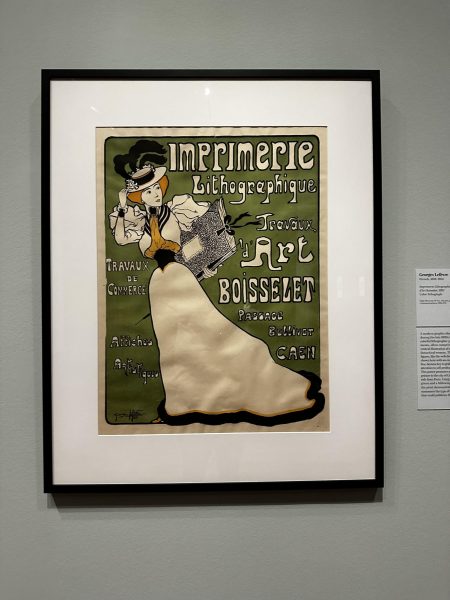 Each artist featured in the museum brings a different narrative and perspective to their work and the exhibit. Visitors can see the luxuries and the struggles facing people in Paris through the lens of the different artists.
"This exhibition is an experience through a different time. It is worth seeing" -Lisa Maxwell, Member of the High Museum 
The first section starts by showing the French privileged lifestyle from the 1850s to the 1920s. The art features glamorous, extravagant and excessive wealth being shown off. Artworks from the period were made to capture the exuberance of the upper class.
"I love seeing the similar details in many of the pieces. The hats, the gowns and just the details in the fashion within the works. It makes me think of Gatsby," said Hannah Boxer, High Museum guest.
In contrast, the working class and their lack of basic needs is shown later in the section. The exhibit shows hidden perspectives from the working class that shed light on the difficulties they faced.
The next section displays different interactions between the two social classes. Artworks show Paris streets filled with working and wealthy class people side by side making them appear all alike in some ways. This art displays prints of different scenes and people who would be seen around the streets of Paris.
The exhibit ends with the most colorful section displaying day-to-day life in bars, cafes, and the opera. The culture of Paris shines in the final section and ends the exhibit on a lighter note.
The artwork highlights the wealth gap between the upper class and the lower class. The parallels of a past Paris lining up with today's society draws visitors in. The different classes of people shaped Paris and it is reflected through the exhibition. The art of that time depicts life with and without good fortunes allowing visitors to see the vast array of lifestyles people have experienced.