On the last school day before spring break, the Corp of Cadets had a Brigade Mental Health Day. The cadets were allowed to bring their dogs to the campus and play sports in the drill field on Friday morning. The purpose of the event was to conduct a mental health check-up on cadets and raise morale. It was expected to help individual cadets manage their stress, as well as give them a break from their normal routine.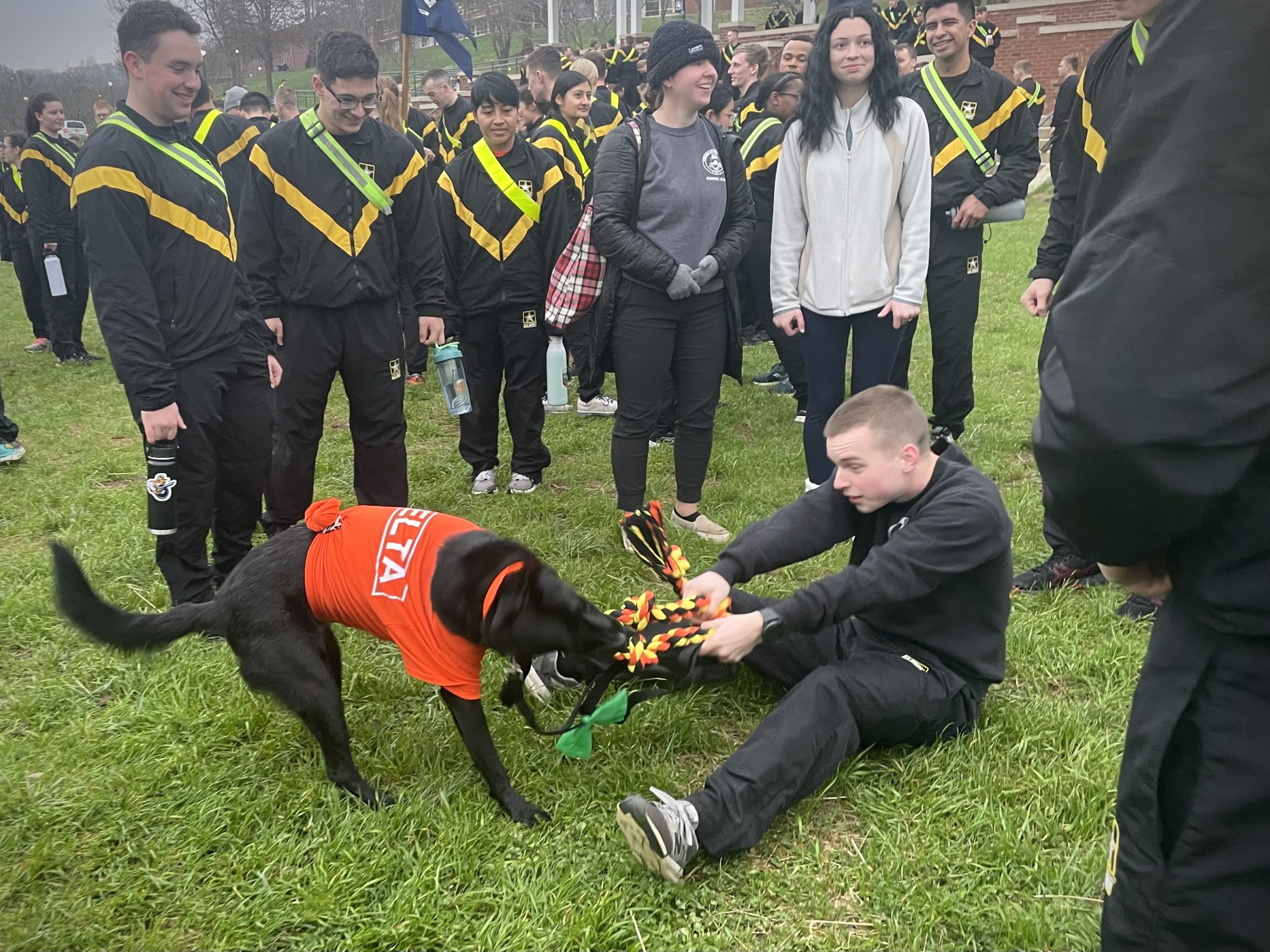 Cadets at the University of North Georgia begin their day with physical training on the drill field every Monday, Wednesday and Friday. During the physical fitness training, the cadets used to utilize stretching, running, push-ups, sit-ups and various calisthenic exercises to build muscular strength and improve the cadets' cardiovascular fitness as future military leaders.  
However, March 11 was a special occasion for the cadets. Instead of normal physical training plans, they learned about stress and how to manage it from the company chaplains. Army Regulation 165-1 backs up the importance of mental health among cadets.
Many moral issues affect the lives of soldiers, civilians and families, impacting effectiveness of service, command climate, unit readiness and cohesion. The commander uses Moral Leadership Training to promote unit readiness, good order and discipline, warrior ethos, spiritual fitness, positive moral choices and solider and family care. (AR 165-1, 9-10. a.)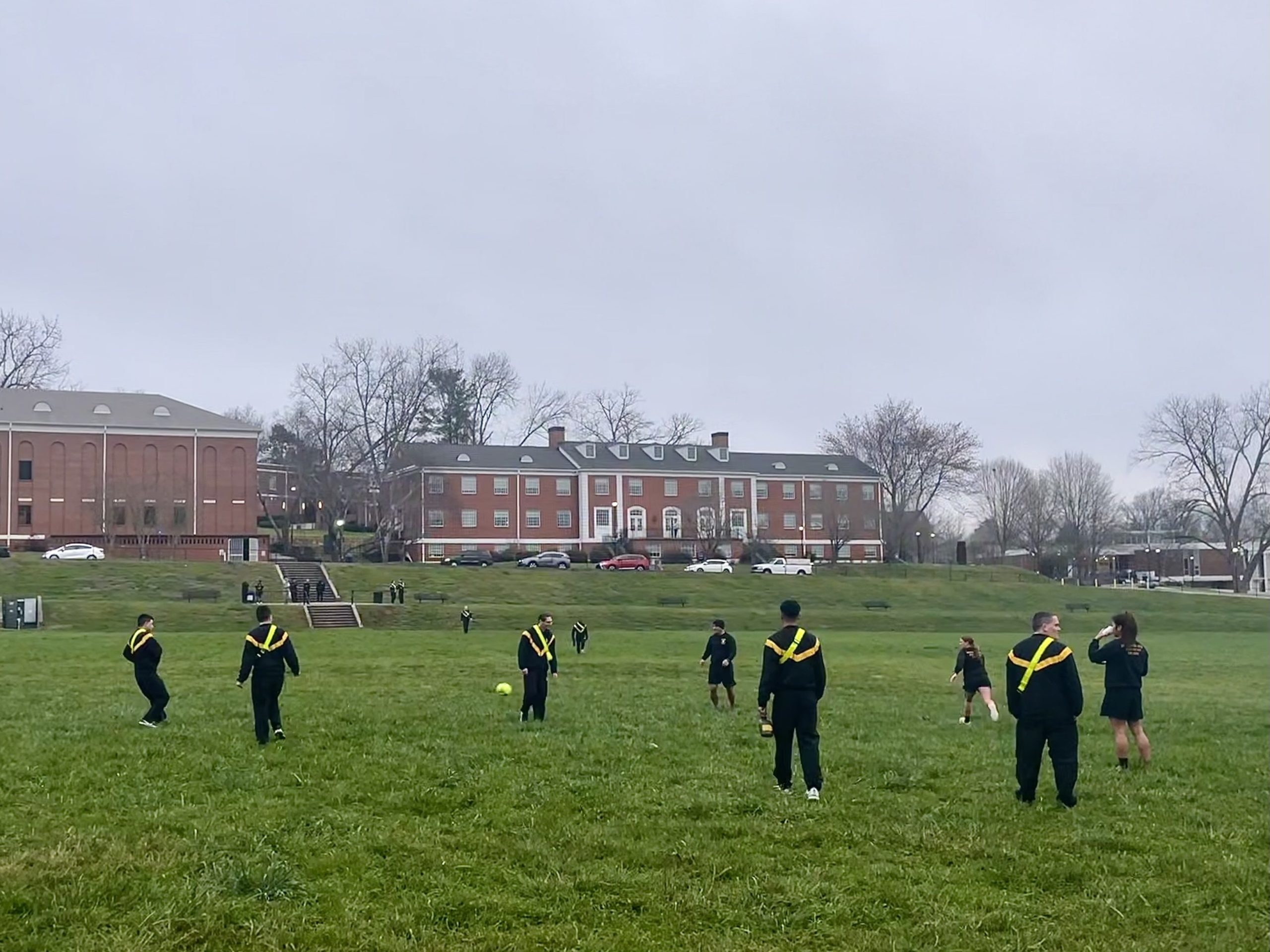 After ensuring that cadets were knowledgeable about potential stressors and actions to take to address that stress, they were released to play sports or have fun with the dogs. Some cadets who brought their dogs let many other cadets pet them. Some cadets kicked soccer balls, threw volleyballs or played frisbee on the drill field.
Kobe Holland, a junior cadet majoring in strategic security studies, who brought his dog, said, "I brought my dog on the Mental Health Day so everyone can love him and enjoy the beginning of their spring break." His dog, Ranger, was very popular the whole time. "I feel happy because my dog is happy," said Holland.