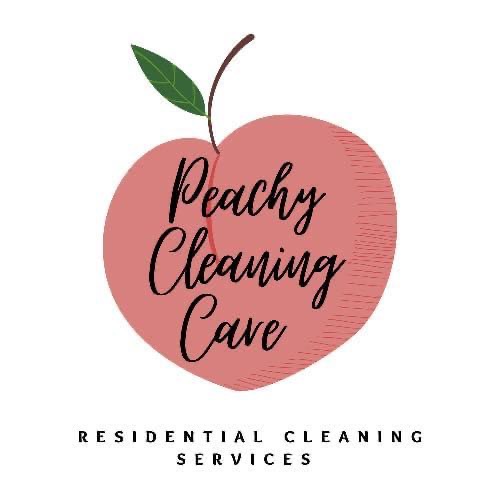 Peachy Cleaning Care is a local, residential cleaning service which provides experienced and detailed cleaning to your home and spaces. This organization is owned and operated by Amber Smith. She is a 23-year-old student at UNG Gainesville who is passionate and committed to giving people a clean home, room, and space to relax and find rest in.
Their mission is to provide a detailed clean in a way that makes their clients' lives easier and brings them happiness. This allows the business to concentrate on things that truly matter to the client.
"I am using the skills I have to spread joy and alleviate stress in a time where we need it now more than ever. It gives me a sense of purpose and fulfillment that can only stem from true grit and dedication." – Amber Smith, owner and operator of Peachy Cleaning Care
The target audience is geared towards those whose lives revolve around work, family, children, leisure, and extracurricular activities. They are most likely homeowners that like to have their personal space clean and organized. However, they do not have enough time to do so. Peachy Cleaning Care primarily seeks work in Hall County, but has serviced areas in Barrow and Gwinnett County as well.
Peachy Cleaning Care was founded in June of 2021 and has built significantly meaningful relationships with every single client. This company has been primarily focused on establishing a social media presence on Facebook and Instagram.
While the business is fairly new, there is hardly any information available in the media. Therefore, all of the information comes from their social media accounts, specifically Facebook. Their Facebook account is more active and receives more engagement and interaction than their Instagram.
Peachy Cleaning Care's Facebook page currently has a 5 star rating and 11 reviews, all of which are positive, uplifting, and beneficial for the success of this company. Andrew Greenly left a review that said, "The owner is attentive, always above and beyond, and she has the best attitude towards work. We recommend Amber to anyone needing detailed cleans." The Facebook page also has a total of 140 likes and 150 followers.
Amber Smith predominantly relies on word-of-mouth to gain new clients and further her experience in housekeeping. She would love to create a website in the future for the sake of growing her business. This would give her clients the opportunity to ask questions about the services and prices as well as schedule appointments. Amber says, "I started the business because my passion is to serve others and make their lives easier."